Broadcast journalism has played a significant role over the last few decades in reporting national and international news. In 1935, Howard Armstrong broadcast the first radio transmission by using frequency modulation — which we know better as FM today.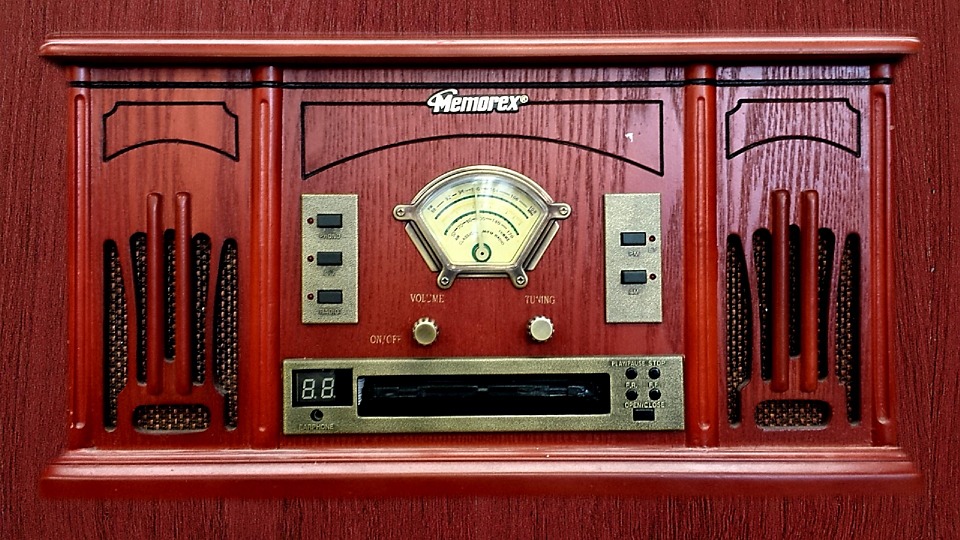 In the beginning, broadcast journalism was used for entertainment purposes. Radio news broadcasts did take place in the 1930s, but local commentators were limited on the length of news segments. Edward Murrow, a commentator for CBS, took over broadcast journalism and radio news there in 1937. He moved to London to become CBS' chief correspondent for Europe, and it was then that radio news took off.
He started the pioneering radio news program "World News Roundup," the first that allowed listeners to hear reports from around the globe. By 1940, Murrow's audience of listeners had grown to 22 million, and included President Franklin D. Roosevelt and his cabinet. The Nazi concentration camp in Buchenwald was just one of the many sensitive topics that Murrow tackled in his radio program,
When Murrow moved back to New York City, he was approached about hosting a weekly program on a new, still largely experimental medium — television. His program, "See It Now," aired in 1951, and helped set the standards for today's broadcast journalism.  
New York Film Academy's Broadcast Journalism School
The journalism industry can often be highly competitive — especially when it comes to broadcast journalism. The New York Film Academy's Broadcast Journalism School isn't your typical school. Our program offers students hands-on experience and emphasizes professional skills that will give students the edge that they need for their career in the real world.
NYFA faculty members have worked on diverse platforms such as "ABC World News Tonight," "PBS NewsHour," and "NBC Nightly News." Our instructors, with real world experience, are one of the reasons that NYFA is one of the leading broadcast journalism schools in the nation. One NYFA alumna and one student journalist became accredited by the White House Press Corps, and were chose to accompany President Barack Obama to the 2016 NATO Heads-of-State Summit in Poland. This opportunity for our alumna and student journalist made history because they were the first student journalists to ever travel with the president of the U.S.
Broadcast Journalism and Politics
Gone are the days when presidents traveled heavily and promoted themselves door-to-door during the presidential campaign. In today's modern age, candidates communicate with voters through multiple electronic and digital platforms. Most of the candidates were poised on social media with well-rehearsed answers for interviews. Voters generally only got glimpses of in-person interactions when the Democratic and Republican candidates bared their teeth at one another during live-streamed debates.
The relationship between broadcast journalists and political candidates is often tumultuous. In February, White House press secretary Sean Spicer barred reporters from several large outlets, including "The New York Times" and "CNN," from attending an off-camera press briefing.  During the presidential campaign, then-candidate Donald Trump often targeted members of the media, stating that they were feeding the public wrong information.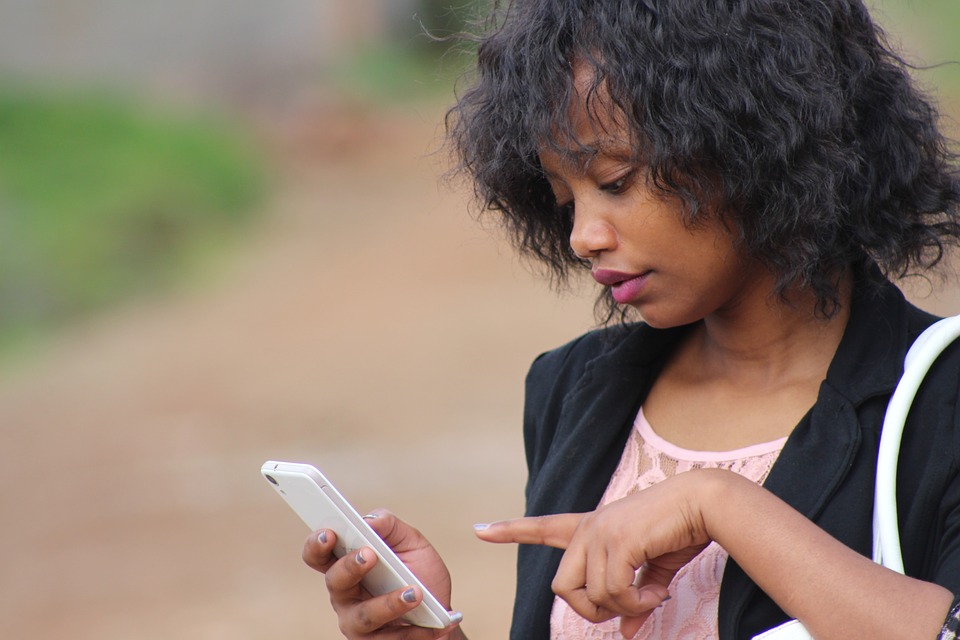 We rarely see technology transforming politics, but the election of 2016 proved that the media could inform and influence the public down to the last Instagram post. Throughout the campaign, Ted Cruz live-streamed his appearances on Periscope. Marco Rubio used "Snapchat Stories" at all his stops along the campaign trail. Hillary Clinton and Jeb Bush went head-to-head on Twitter over student debt, while Bernie Sanders had almost 2 million followers on Facebook.  

Prior to the 2016 election, some presidential candidates would offer exclusive one-on-one interviews with media before Election Day. Exclusive interviews with the media are often promoted heavily but are often limited. Nonetheless, this type of exposure is free publicity and is a win-win for everyone.
Sitting down casually with talk shows are also free and harmless media coverage. President Barack Obama appeared several times on "The Late Show with David Letterman," during his eight-year term. During his final appearance with the talk show host, Obama talked about what he had planned to do once her left office. These types of interviews can humanize a president or presidential candidate and make them more relatable with the public.
So what does this shift toward social media in the realm of political, news, and even business coverage mean for the future of broadcast journalism?
The Future of Broadcast Journalism
There has been a rapid rise of online media viewing, often driven by platforms such as video-on-demand and video-sharing websites.
While broadcast journalism remains one of the top ways to receive news, there is no doubt that digital media has emerged as the most important source of news among millennials. Aspiring broadcast journalists must adapt and learn to excel in a variety of media. That's why the NYFA Broadcast Journalism program is a skills-based course of study. By becoming proficient in the techniques of multimedia journalism, our graduates are ready for careers in both legacy as well as digital media.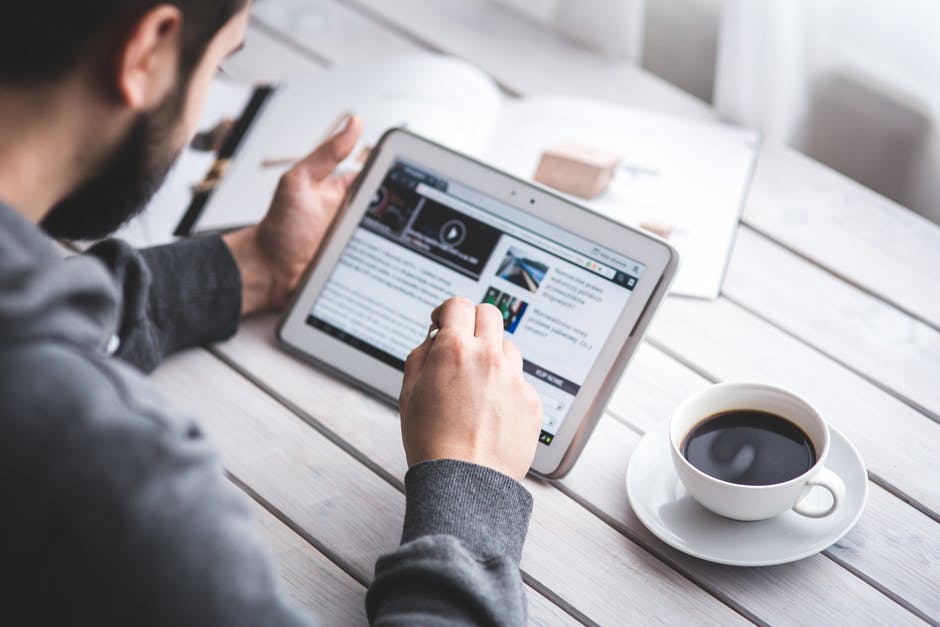 According to Richard Sambrook, professor of journalism at Cardiff University, "…better Internet connections, better devices, and better file compression formats, combined with an aggressive expansion in online video offerings from both video on demand services like Netflix and social media platforms like Facebook means that things are changing, and that the pace of change facing television and television news providers is accelerating."
At NFYA, we equip our broadcast journalism students with knowledge that will allow them to grow with the industry. In addition to traditional broadcast skills, our year-one broadcast students will learn how to create first-person narratives found on digital platforms such as Vice, Wired, Vox, Quartz and AJ+. We also offer a variety of intensive broadcast workshops.
What do you think the future holds for broadcast journalism? Let us know your thoughts below! And check out NYFA's broadcast journalism programs.
by nyfa