It's hard to imagine that almost 20 years ago, you could find a red envelope nestled in the depths of your mailbox. There's a chance you'd rip open the small package to see which DVD was hiding in its Netflix sleeve.
In 1997, Marc Randolph and Reed Hastings founded Netflix in Scotts Valley, California. Netflix — now with more than 80 million DVD and online streaming subscribers — is continuing to change today's market.  
The New York Film Academy's filmmaking school has ranked as the top filmmaking school for the last eight years. It has also been listed in the Top 10 Academic Programs for Documentary Filmmakers in "Independent Magazine."
Well-rounded industry experts teach students in the filmmaking school artistic and professional skills. Our students will face practical challenges, opportunities, and realities when they are creating films in the documentary filmmaking program.
Where is Netflix in today's market?
As of March 2017, Netflix has created original films and television series in genres including drama; comedy; animation; animated and live action movies for children and families; foreign language; in partnership; continuations; docu-series and documentaries; reality; talk shows; specials and stand-up comedies. The company even has acquisitions in exclusive international television distribution.
Michael Lev-Ram of "Fortune" wrote in June 2016 that Netflix ranked No. 379 on the Fortune 500 list. The company, which has focused on streaming media the last few years, isn't required to disclose viewership numbers and the Netflix originals don't show up in Nielsen ratings. The Fortune 500 ranking and the audience's reaction to a show doesn't really concern Ted Sarandos, chief content officer of Netflix.
"Great storytelling is what makes something really global," Sarandos said during the interview with "Fortune." At the end of the day, it's about how many subscribers sign up for streaming services, not rankings or ratings.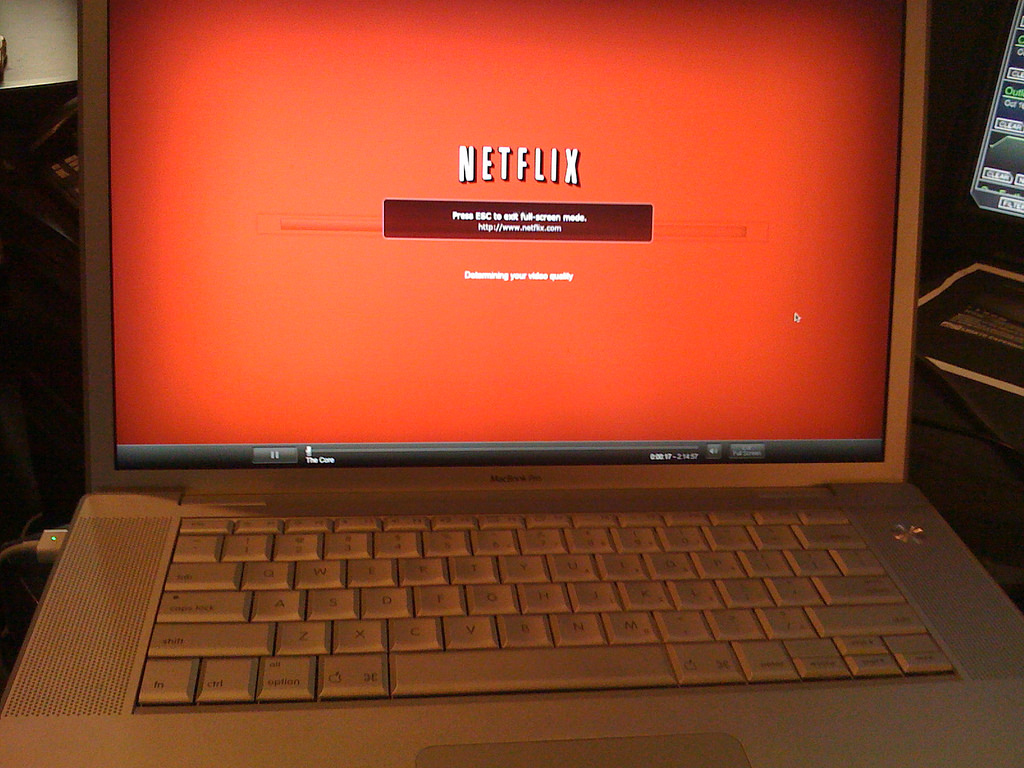 In April 2016, Netflix announced that the company had seen an increase of 35 percent in subscribers after it had passed its 81-million-subscriber mark. Forty-two percent of Netflix's current customers are outside of the U.S. but Sarandos still considers Netflix a small company.
Netflix Documentaries
The selection of Netflix documentaries and docu-series has increased rapidly over the last few years. As of April, there are more than 50 documentaries available on Netflix—ranging from true crimes stories like H.H. Holmes to crises in the healthcare system. Netflix documentaries and docu-series are redefining the definition—they are not boring and they boast some pretty big names.
One new documentary, "Hot Girls Wanted: Turned On," is available for streaming on April 21. The documentary series follows people and their lives, which are affected, by social media, pornography and virtual relationships. Sex and technology in today's age highlight the fact that both are equally important in how most live and interact.  
"Five Came Back," based on Mark Harris' book, is Netflix's newest documentary, which focuses on five men who put aside their careers, families, and their safety to join the fight against Imperial Japan. Meryl Streep narrates the documentary and Steven Spielberg is the executive producer.
Documentary Filmmaking at NYFA
Our documentary filmmaking program at NYFA focuses on subjects such as sound; cinematography and lightning; producing and directing the documentary; editing; new media/self-distribution; writing/non-fiction storytelling; producing; documentary craft; documentary traditions and aesthetics; production; post-production; and graphics, special effects, and color correction.   
Netflix has demonstrated that it aims to have great storytelling. The company is focusing on documentaries that will be more interesting for the audience. In order to do that though, Netflix has had to bring in larger names to help hold interest. One thing is for sure, Netflix will continue to dominate the media streaming industry, but its list of documentaries will surpass its other content without a doubt.
What is your favorite Netflix documentary? Let us know below! If you're ready to learn more about documentary filmmaking, check out NYFA's documentary filmmaking program offerings.

by nyfa