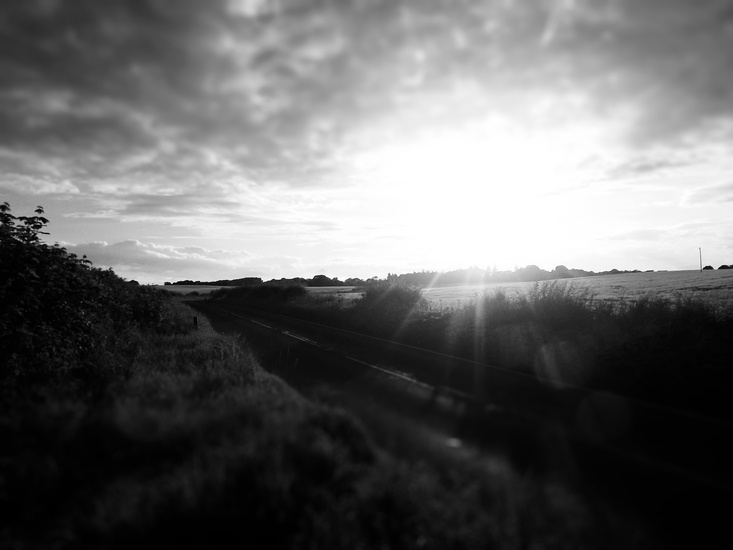 Morning news viewership for local TV news has been steadily increasing since 2012, according to the Pew Research Center's 2015 State of the News Media report. Early morning news viewership rose from approximately 11.3 million viewers in 2012 to about 12.2 million in 2014—an increase of roughly 900,000 viewers.
Meanwhile, late night news viewership has been declining, falling from approximately 24.2 million viewers in 2012 to 23.9 million viewers in 2014. On the surface, the numbers look close together, but they equate to a loss of roughly 300,000 for the time slot.
The Earlier, the Better in Morning News
Very early morning news saw the sharpest increase, with a 6% viewership increase in 4:30 AM broadcasts. It's important to keep in mind, however, that many stations moved back the start times of their early-morning newscasts. Some stations that previously began their morning programs at 5 or 5:30 AM rolled back to an earlier start time of 4:30.
Other stations are continuing to experiment with even earlier start times. Some test out 4 or 4:30 AM broadcasts during sweeps months to determine which time slot grabs the most viewers. If your station wants to try an earlier start during sweeps, it's better to test over more than one period. Other factors can affect viewership during a ratings sweep, so one month of increased viewership can't automatically be attributed to an earlier start time. If ratings for the "wake up" newscast remain higher after the second or third sweeps period, a permanent move may be a good idea.
Filling Time in the Early Morning Slot
Regardless of when your morning show starts, your producers will probably have a lot more time to fill than those working on an evening broadcast, as morning shows usually run for more than 30 minutes. Even the latest-starting early newscasts typically run for at least an hour before ceding to national morning programming like Good Morning America or The Today Show. If you choose to start at 4:30 AM, you'll find yourself with even more time to fill.
This can be problematic, as the news front is often quiet overnight, especially in smaller markets with lower crime rates. Yes, some mornings you'll be able to report on an overnight fire, robbery or accident, but many mornings you'll discover that nothing newsworthy happened overnight. In this case, you have several options.
Weather, Weather, Weather
One of the main reasons viewers watch morning newscasts is to find out what the day's weather will be. In the absence of harder news, morning shows often spend a great deal of time on the weather forecast.
Unfortunately, it's hard to drag out a forecast if you're predicting seven days of sunny, clear skies, when there isn't much of interest to point out on a radar map. Sometimes the meteorologist can fill less active forecasts with statistics about how this year's weather compares to last year, how it might affect allergy sufferers or gardeners, and so on.
You can also break the weather forecast into segments, like "The Bus Stop Forecast," "Best Day for Outdoor Activities," or "Workweek Weather."
Rehash Last Night's News
Producers hate having nothing new to report on a news story, but sometimes this is the case, and it's not always a bad thing. Viewers who watch a 4:30 AM newscast in the morning are most likely in bed asleep before the late-night news airs, so last night's stories may be new to them.
Resist the urge to just re-run all the packages from the previous night's newscast. While this can be done in a pinch—if, for example, the morning crew is busy setting up for a live shot or covering breaking news—it should not become a habit.
While early morning viewers may not have seen the 10 PM newscast the previous night, they might have seen the 5 or 6 PM broadcast—and producers frequently reuse packages from those broadcasts for late-night news, as they have less time to turn around a new package.
So what should you do if there are no new developments in last night's biggest stories, and nothing new to cover?
Try to find a new angle on yesterday's events, or provide a more in-depth look at the situation. Often plenty of B-roll is left out of evening news packages due to time constraints. Shorter soundbites or fewer soundbites from interview subjects are favored when packing a 30- or 60-second story.
On the other hand, morning shows have more time to fill, so a 30-second package can often be expanded into a 60- or even 90-second story. You can now include soundbites that might have been interesting, but couldn't be squeezed into a shorter package.
You can also take a look at how the issue affects different viewer segments. For example:
"How will the new tax that passed yesterday affect local businesses?" or
"Last night's accident on the corner of Fifth and Main has many viewers wondering what they can do to prevent further collisions at that intersection. We spoke with…"
Interviews
Morning shows are a great place for interviews with local authorities on a variety of subjects: the economy, tourism, cooking, etc.
Again, you should try to keep the interview focused on how viewers at home might respond to an issue.; tips on improving gas mileage during a price hike at the pump, for example, or advice on how to maintain a garden during a drought.
Interviews are also a great way to present seasonal stories or information…
"Up next, a local chef tells us how to cook the perfect Thanksgiving turkey!"
"Want your Fourth of July cookout to go smoothly? Local barbecue expert Jane Doe tells you what to avoid."
"Unsure what to buy that hard-to-shop-for person on your holiday list? A local personal shopper has some suggestions, next."
[su_note]Learn more about the School of Broadcast Journalism at the New York Film Academy by clicking here.[/su_note]
by nyfa