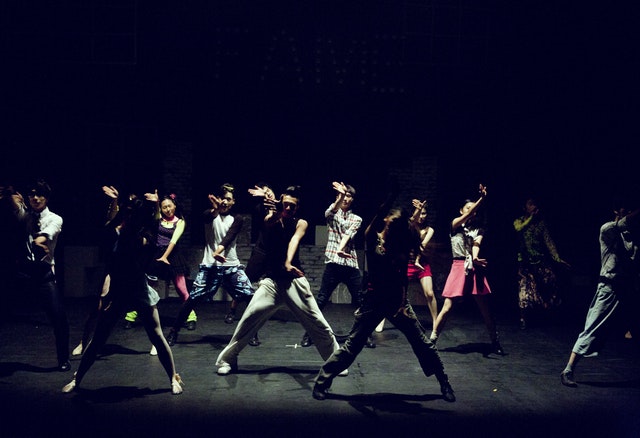 The art of teaching dance is as much a craft as learning dance technique itself.
Many dancers choose to go into the field of teaching for a variety of reasons. Dancers are often passionate about their art, so teaching allows them to stay active in the field if performing opportunities are not present. The ability to share and pass dance knowledge to others and especially younger generations is important in continuing dance education worldwide. In general, there are also often much more teaching opportunities readily available than performing jobs. Education in any field is important—people want to learn and it is important to have good teachers available!
If you do decide that you want to become a dance teacher, there are a few things to consider. First of all, you must have plenty of experience not only as a dancer, but also in your training. You must be physically fit, have good stamina, and plenty of patience. You will be required to demonstrate technique and movement regularly, as well as break things down to make those you are teaching understand. It is important to train in several styles of dance, so that one day you may be able to teach those styles as well. Styles of dance that teachers are often sought after for include ballet, modern, hip-hop, tap, jazz, and more.
Some other things to consider include where and who you want to teach. If you have grown up at a particular dance studio and wish to stay there, often times these studios will hire and train their students to become teachers who have danced there for much of their lives. However, if you wish to embark on a journey outside of your home studio, you will most likely require additional training.
Here are a few examples of places and populations you could teach:
1. Creative movement to young children
This will require not only training in early childhood development, but also how to take dance and turn it into fun, creative, body awareness building games and exercises. You must be patient and willing to deal with behavioral issues with children. This is a growing field at many dance studios as a way to expose children and even parents to dance outside of the more technical field of ballet. Additionally, there has been a rise in independent companies who offer their services in school systems and daycare centers as a way to get children active and creative through movement.
2. In the school system
Many public schools today offer magnet arts programs in addition to adding dance to physical education curricula. Most public schools will require a teaching certificate within your state for the grade level you wish to teach: elementary, middle, or high school. There are also college dance education programs that will help you achieve these standards. In addition to the public school system, there are also private schools and boarding schools that focus on the arts or value them in their curriculum.
3. College dance programs
Most college and university dance programs will require their teachers to have a Master's degree in dance as well as the appropriate experience under their belt. These programs are extremely comprehensive and cover all aspects of dance: technique, performance, choreography, kinesiology, technical theater, dance history, and of course, dance pedagogy, or the study of teaching dance. If you decide this is the route for you, you will likely be able to get several courses of student teaching experience as an undergraduate and graduate student to prepare you for life as a college professor.
These ideas are just a few of many places you could potentially teach dance. School systems and universities are great options because they offer stability through regular income, benefits, and more. However, should you decide you would rather be an independent teacher, there are still many options. You could teach at various studios, book workshops nationwide or globally, or teach at summer camps, dance festivals, or dance intensives. If you build a following, you can even create your own intensive program.
Most settings that you can teach in will also offer repertoire concerts or recitals. This is a great way to keep your creative mind sharp through regular choreography. Sometimes, there may even be opportunities for you to perform as well. Teaching is a great career to make out of dance because it is very well-rounded and truly involves all aspects of the dance world.
Ultimately as a teacher you will be evaluating the technique of your students and should offer positively reinforced feedback and criticism. Your coaching techniques will enable your students to attain their goals in dance. It is important that you must also inspire your students, whether they are young, unseasoned, or experienced performers. When motivation levels of students are high, they are able to perform to the best of their abilities in their shows or auditions. You can share the joy of their successes, and also, be a support to continue their craft even if they make mistakes or do not make an audition. It is essential as an instructor of dance to always keep the passion burning brightly inside for yourself, to share with others as your gift.
Image by zepfanman
by nyfa