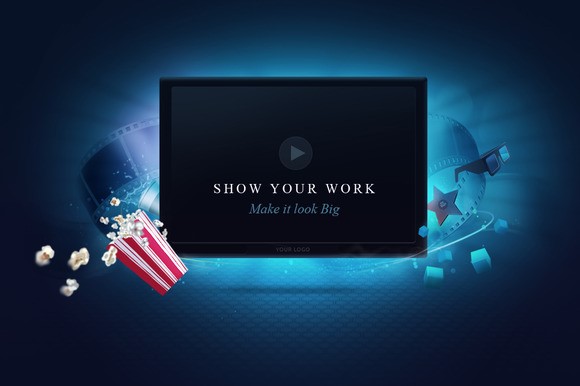 It's no surprise that in an age where everything is accessible through the touch of a screen, your existence is basically void without a website. So when it comes to promoting a film, sure, posters do a great job and have been a quintessential part of the process, but unless you're identifiable on the Web, your audience reach will seriously suffer. I mean, there are only so many public bathroom doors and telegraph poles you can physically get to with hard-copy ads. Even if you had the funds to go as big as billboards, having a website instantly multiplies your chances of international stardom.
But don't be discouraged by the technicality that goes into creating a website, because lucky for you, many wonderful tech-whizzes who've come before you have taken care of the hard part. Building one from scratch can be done without any HTML coding knowledge or graphic design skills. Here are 4 simple steps on how to get started:
1. Find A Web Host
Put simply, web hosting is when a company provides a location for you to place your website and makes it available to the world. Web hosts generally require a small monthly payment (usually around $3-$4 per month) but most of them also provide a service to register your domain name and easily install popular Content Management Systems (CMS) (we'll explain what these are in a minute). Choosing a good web hosting service really comes down to your budget and how extensive your website's requirements are, but your options are endless so a little research will go a long way.
2. Get A Domain Name
Your domain name is basically your identity or address on the Web e.g. thisisyourwebsite.com. It should be as simple, short and straight-forward as possible. Domain names can only be used once so when you register yours, you may have to try a few combinations to get something that hasn't already been taken. Useful Tip: adding the word "film" or "movie" at the end of your film title is quite common as it's simple yet still unique e.g. avengersmovie.com.
3. Install WordPress
WordPress is a Content Management System (CMS), an application that allows you to build your website by essentially adding and managing content i.e. images, videos etc. The 3 platforms currently dominating the Web are WordPress, Drupal and Joomla but WordPress comes out at top as the most popular: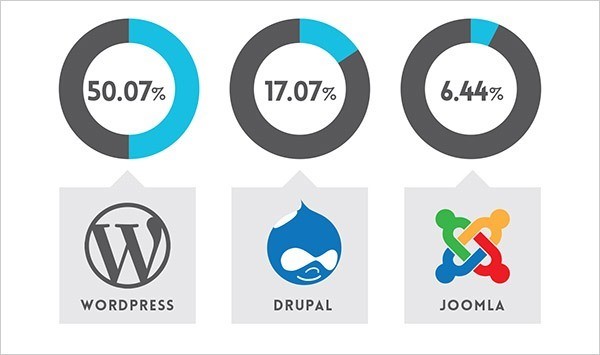 And for good reason – it's not only the easiest to use for non-tech-savvy individuals but it's also free and offers tons of themes/layouts to choose from, along with great plugins that allow you to add all sorts of functionality (from search engine optimization to contact forms) without having to know any coding.
Almost all reliable web hosts have integrated a one-step WordPress installation option so just click away and you should be able to access your new WordPress site right away. The first thing to do after logging into WordPress is to choose a theme/layout to start building your site. WordPress usually has specific themes for specific website topics, including 'movie website' themes like so: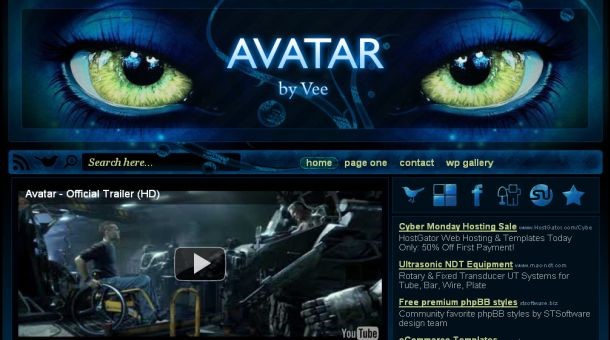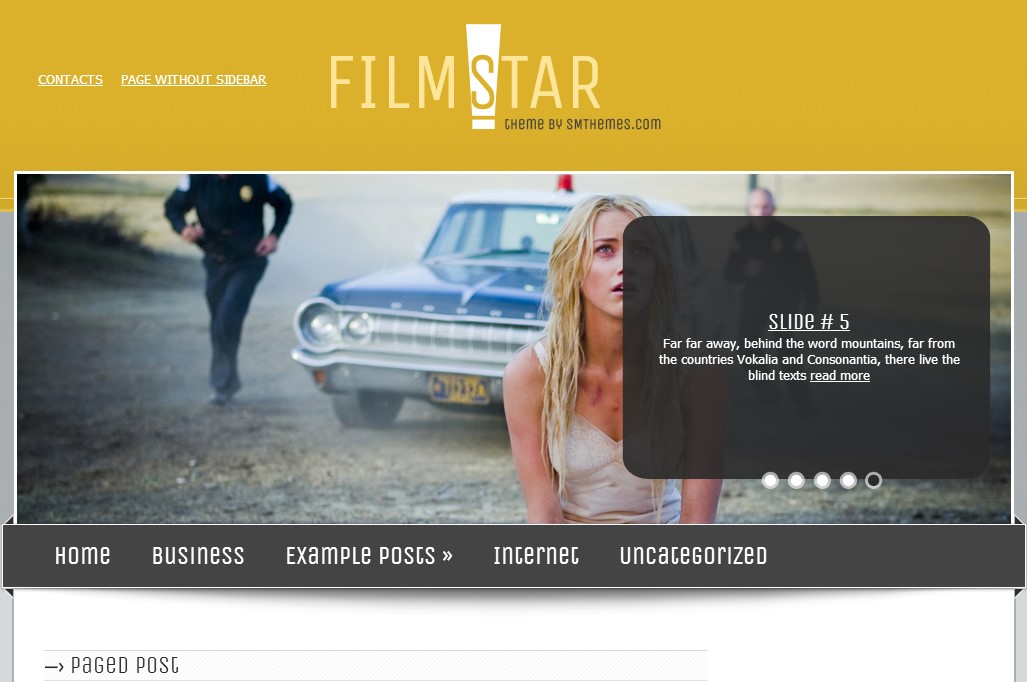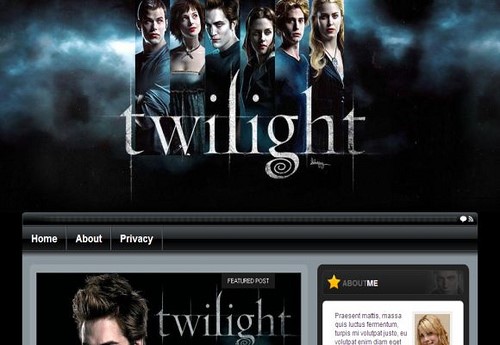 You can pay for themes that look fancier with greater functionality but don't dismiss the free ones before checking them out – there are some killer free ones that still look high-grade and professional.
4. Add content & build pages
As complicated and high-tech as some big-budget Hollywood film websites may appear, they're always short and simple when it comes to information and content pages. The standard things they'll always include, however, are as follows:
A trailer
Release date information
Synopsis/storyline
Awards and nominations and/or critics' ratings
Names of cast, crew members and all companies/studios involved
Images and videos of the main cast
Social media buttons and icons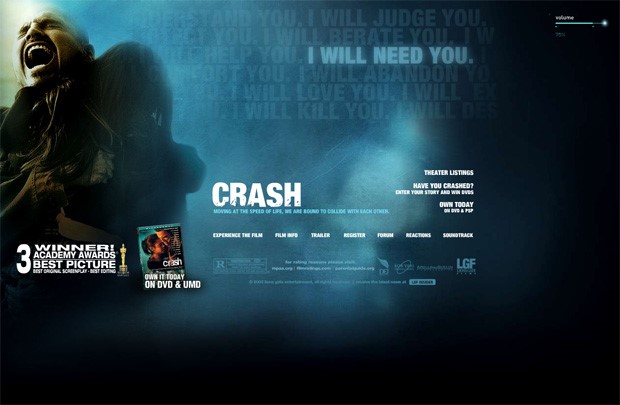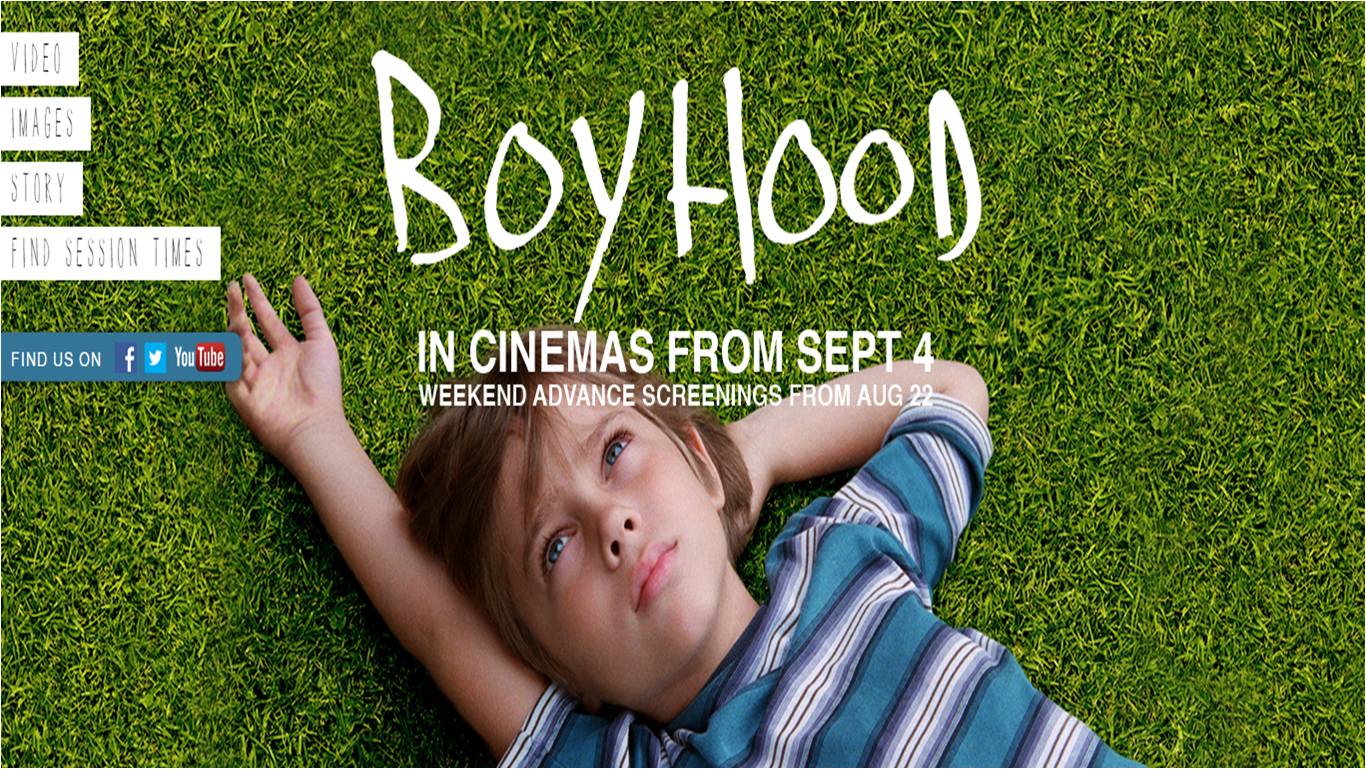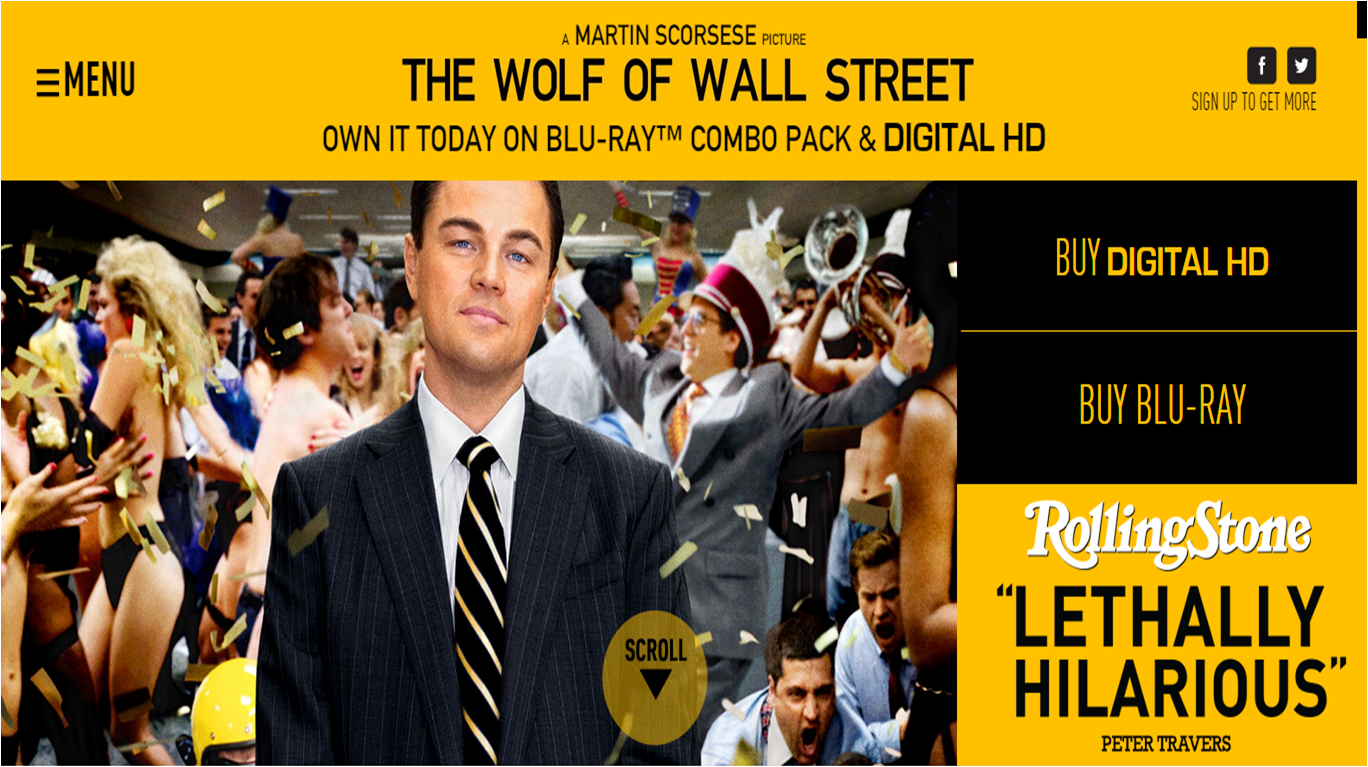 Generally everything else is optional. It's really up to you to add things like "About" pages or further information on the making of the film etc. Keep in mind, however, just as you would with a promotional poster, you don't want to give too much away; focusing on powerful and artistic visuals is the key to instantly grabbing their attention and ultimately making them want to watch the film.
With that in mind, one thing you'll most definitely want to get well-acquainted with is plugins. Plugins help you optimize the functionality of your site and make it look awesome whilst making life much easier for the user. Here's a list of the Top 100 WordPress Plugins by Tom Ewer that should come in handy.
So there you have it! You'll be well on your way to becoming a critically-acclaimed filmmaker in no time with your kick-ass website – with the added bonus of knowing you could always pursue graphic design or web development if that fails.
by nyfa