Screenwriting is a visual medium that requires a writer to create words on a page that can be transformed into images on the big screen. Writing for a script that will be visualized into a film is very different from writing for a novel. It's a common beginner's curve to break. We have seen many scripts that tend to focus too much on prose and unnecessary fluff. Generally, what a scriptwriter needs to understand is that their script is going to be analyzed by dozens if not hundreds of people in production, people who do not have time to interpret any vague ideas. That is why it's important to be as descriptive as possible, as succinctly as possible. As NYFA Screenwriting Program Chair Melanie Williams Oram notes, "I always tell my students you cannot write what you do not see."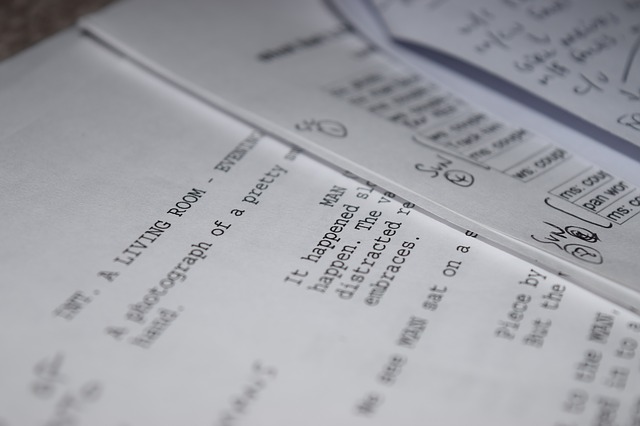 So in order to successfully write a scene for a screenplay, it's important to remember that less is more. By that, we don't mean less description is more. We mean that less wording in your description is more.
For example, let's try describing a scene in which a character enters a hotel room. You may be tempted to describe it as vividly as possible. When writing a script, it's helpful to also imagine which crew members will be reading the script and what information they will need to bring the script to life.
Example 1:

Susie, a 42 year old neurosurgeon from Connecticut, enters her hotel room, which entraps a blue hue that spreads from a ethereal neon glow just two yards from outside the window. She is contemplating the death of her brother, someone she will never see again. Susie says to herself, "I'm driving to Kansas tomorrow."
This sounds like a pretty descriptive text. You can picture it in your mind, right? The actor, director, and camera and lighting crew have a lot to work with here. But if you were the costume designer, what clothes would you use for this scene? If you were the set designer, what sort of objects would be in the room? How much do they have to work with?
Let's break it down and format all these details like a script.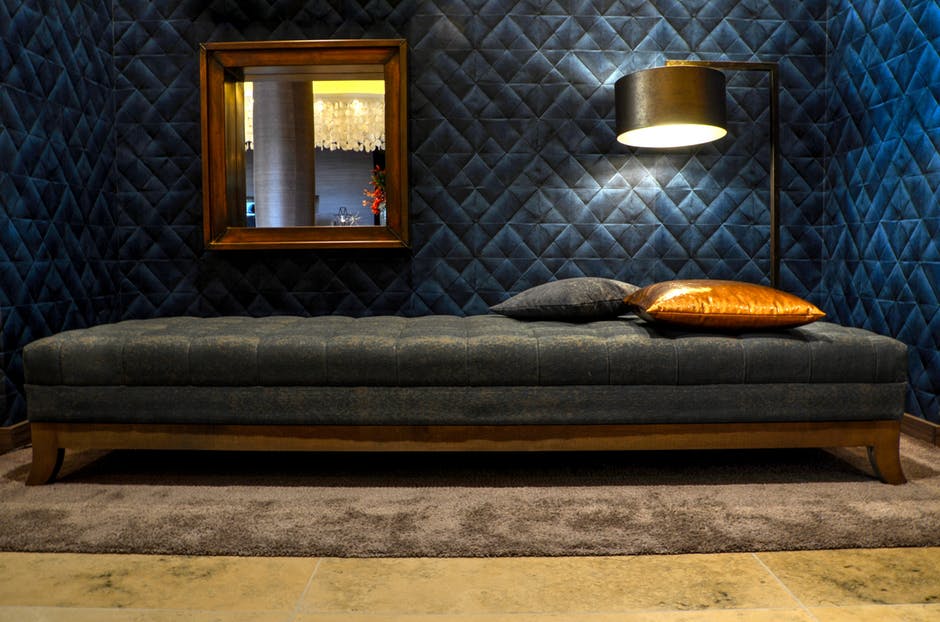 Example 2:

INT. HOTEL ROOM – NIGHT.

SUSIE (42), a Connecticut neurosurgeon, enters a mostly bare HOTEL ROOM. Bible on the dresser. Notepad on the desk. Empty boxes in the corner.

Broken, she is dressed in black. When Susie enters the room she places a funeral program down on the table.

Outside the window is a NEON BLUE sign.

SUSIE

I'm driving to Kansas tomorrow.
Writing your scripts like this gives ample descriptions that everybody in production can work with and properly sets the tone for the remainder of the scene. We won't know unless we've seen Susie previously that the funeral program belongs to her brother. But that's okay. We can learn that later.  From here, the director, director of photography, actor, costume designer, art director, and set designer have enough to work with in order to bring the scene to life.
Saying more with less is a skill that can take time and practice to master. If you're interested in learning more about how to write and break down a script for production, visit the Screenwriting Program at York Film Academy.
by nyfa