"Star Wars: The Last Jedi" opened last weekend to a whopping $220 million Box Office take — which USA Today reported is the second-largest opening weekend ever (second only to "Star Wars: The Force Awakens")! Which has all of us asking: yeah, but … what did the internet think?
While the New York Film Academy offered a filmmaker's perspective on some of the storytelling elements of Episode VIII, there are many more angles to plumb as fans and film buffs alike respond — with wildly different feelings — to the much-anticipated film.
With a Rotten Tomatoes score of 93% but an audience score of only 53%, there is clearly a disturbance in the force. The internet has been a cacophony of conflicting voices and passionate debate.

If you haven't seen Episode VIII yet, stop what you're doing and make it happen — we want to hear your reaction, too!
In the meantime, here are the main types of of responses we've seen so far to "Star Wars: The Last Jedi."
Spoiler Warning! Read with caution!
Joy and Adulation
What character actor Andy Serkis has called "a rich meal of a film" seemed to hit the sweet spot for nearly every critic and at least half of the three generations of Star Wars fans who reacted across Twitter, Facebook, Snapchat, and beyond. As Rotten Tomatoes makes clear, the critical response is all positive: "The Last Jedi" is officially "too big to fail."
Many applauded director Rian Johnson's fresh take on the Star Wars universe, with a more tongue-in-cheek tone, a breathless, complex interweaving of characters, and entirely new themes added to the starscape of the franchise.
Newsweek featured a sampling of some of the joy and adulation across Twitter. "Best Star Wars ever" was a common refrain:
No hyperbole – #TheLastJedi is the best #starwars movie. @rianjohnson and co nailed it

— James Viscardi (@JimViscardi) December 10, 2017
See a roundup of more positive Tweets in Newsweek and EW.
Yet social media wasn't always kind to "The Last Jedi"…
Fanboy Fury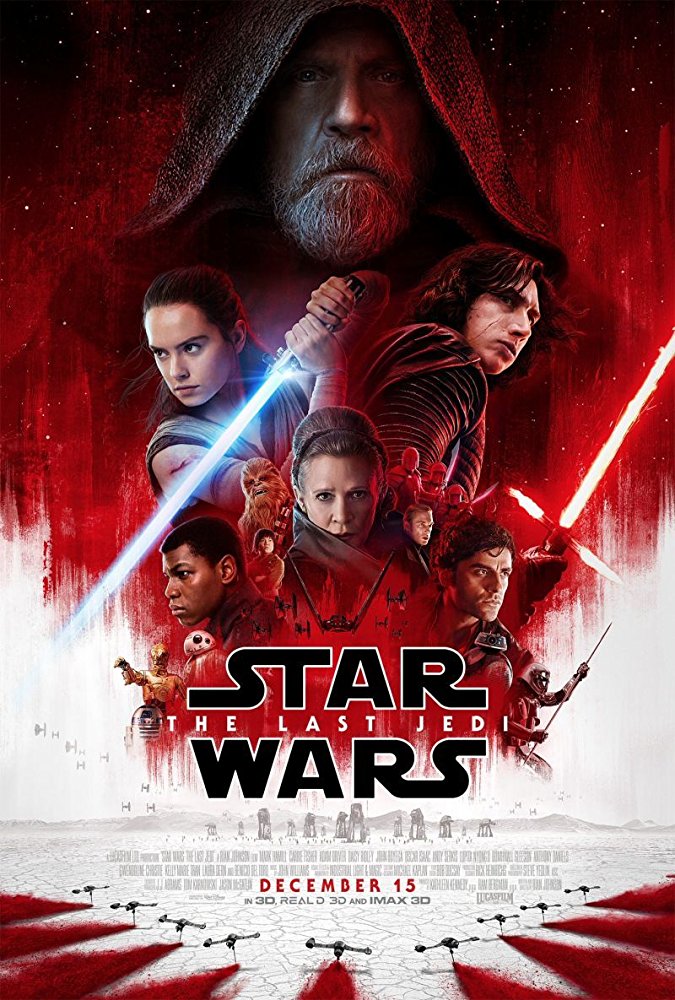 "It's time for the Jedi to end."
As the title of Episode VII suggests, "Star Wars: The Last Jedi" takes a sharp turn away from the central themes of prior Star Wars films. There's no new hope, there's no return of the Jedi. There may not even be a light side or a dark side of the Force.
And many life-long, die-hard Star Wars fans are not having any of it.
Perhaps most of the social media backlash down to the fact that a very vocal swath of the hardcore Star Wars fanboy population feels Johnson may have gone too far, not refreshing the franchise but rather feeding it to the Sarlacc. For social media's loudest critics, "Star Wars: The Last Jedi" takes us to a galaxy far, far away from everything made them love Star Wars in the first place. Many also criticized "The Last Jedi" for failing to answer what seemed to be the driving questions left unanswered by "The Force Awakens." (Who are Rey's parents?! Why is she special?!)
And while some fans applauded Johnson's decision to infuse a strong dose of jokiness to "The Last Jedi," a louder group thought the humor just didn't work. Also, it seems many are angry at what happens with Luke Skywalker's character … perhaps including Mark Hamill himself, who is quoted in Mashable as saying, "'It's time for the Jedi to end.' Are you kidding me?" Between the fanboy fury and the huge box office wins/positive critical feedback, maybe the real question, as Vanity Fair pointed out, "Is whether this divide is representative of how the fandom truly feels." Yet I can't help thinking it seems unwise not to take them seriously…
#LastJedi is unspeakably bad. One time I mixed peanut butter, cottage cheese, and pickles together as a snack. The movie was worse than that.

— Mick (@Micklesko) December 15, 2017
See a roundup of more angry fan responses on Screenrant.
Last but Not Least: Honoring Carrie Fisher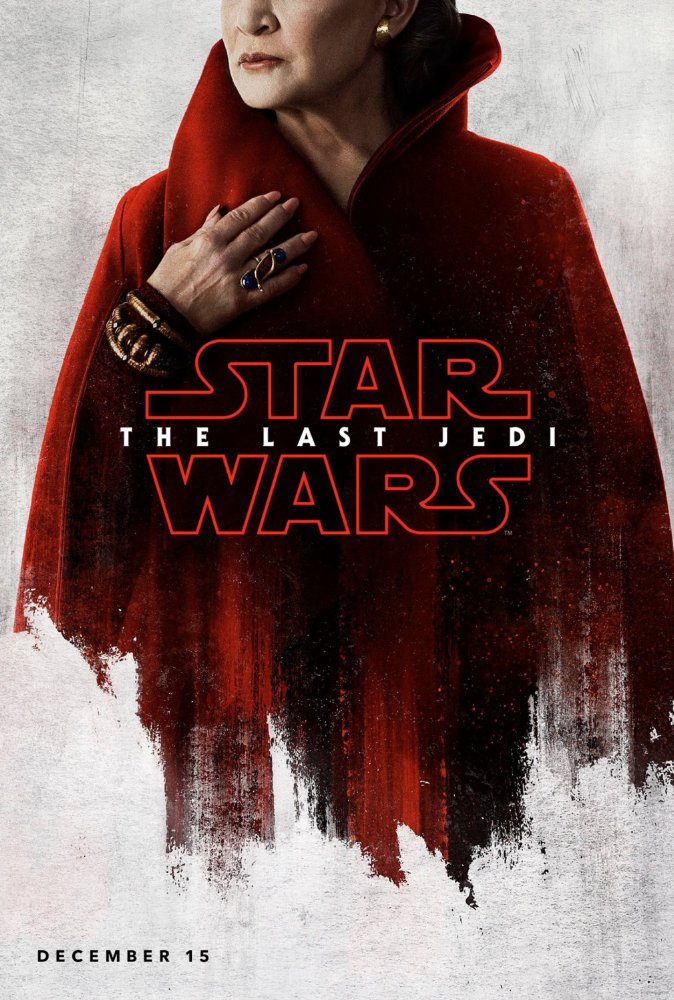 The main thing critical and fanboy reactions across the board can seem to agree upon within the internet universe of responses to "Star Wars: The Last Jedi," is that it's very hard to say goodbye to Carrie Fisher.
The actress, writer, and mental health advocate, who sadly passed away last December, turned in an unequivocally amazing performance as Princess Leia in "The Last Jedi," and will be missed not only in future franchise episodes, but throughout the galaxy.
Director Rian Johnson, it turns out, felt just as emotional about losing Carrie Fisher as the rest of us did, and went out of his way to keep the storyline of Episode VIII the same even after her tragic death.   He told The New York Times in September, "I felt very strongly that we don't try to change her performance. We don't adjust what happens to her in this movie. Emotionally, you can't help recontextualize it, now that she's gone. It's almost eerie how there are scenes that have an emotional resonance and a meaning, especially now. She gives a beautiful and complete performance in this film."
You may not always feel how you want to feel, but the feelings will be genuine and deep, and I am grateful for them. Especially when it comes to @carrieffisher. #TheLastJedi pic.twitter.com/gw2ntT3ATp

— Anthony Breznican (@Breznican) December 10, 2017
If you're not afraid of more spoilers, check out Time magazine's feature on Carrie Fisher and how "Star Wars: The Last Jedi" has said farewell to a legend.
What were your reactions to Episode VIII? Let us know in the comments below! And learn more about filmmaking at the New York Film Academy.
быстрый кредит онлайн на карту
zaymibistroru
займ на карту срочно круглосуточно
займ на карту быстро онлайн
zaymibistroru
займ до зарплаты онлайн на карту
by nyfa