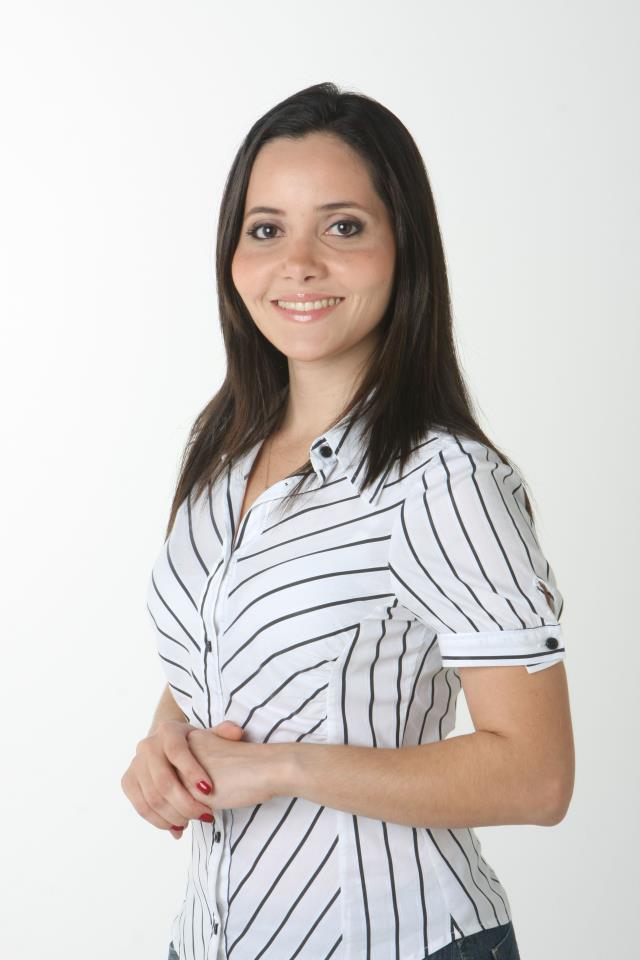 NYFA: Can you tell us a little bit about yourself, your background, and what made you decide to get into broadcast journalism?
Suzane de Oliveira: I'm a Brazilian journalist and I live in Rio de Janeiro. From a young age I had a natural curiosity for the news and newspapers and what was happening around the globe.
I decided to study journalism some years before going to college. My goal was to work at a huge newspaper in Brazil.
Whilst I was studying I had the opportunity to begin an internship program for the university's TV channel.
It was here that I fell in love with broadcast journalism, and from that time on I could not imagine myself doing any other thing.
NYFA: As someone who has already seen a level of success in broadcast journalism, what advice would you give to someone just trying to break into the industry?
SO: I would say that you should enter this crazy industry only if you're really sure that it is what you want to do…because it is not easy!
In Brazil, recruitment for journalists is not advertised the same way other professions are. In my country, unfortunately, it is sometimes a matter of who you know, not what you know.
You need to find out how recruitment works for your particular field in your area. It can be difficult and not as clear a progression path as other professions.
It's a combination of luck, persistence, perseverance, having a thick skin, confidence, and tenacity.
You need real passion to reach your goal and succeed.
NYFA: You were already working in journalism before you attended NYFA. Why did you decide to attend a workshop while already in the industry?
SO: I already had experience as a TV reporter and anchor, but I think we always need to learn new things and in the broadcast journalism industry, it is almost an obligation.
I have studied a lot and had already undertaken other workshops in Brazil.
It was also a good way to get to know new people with the same interests.
NYFA: What made you choose the NYFA 4-week Broadcast Journalism program?
SO: I always wanted to study in New York and NYFA was the best option when I started looking for a course.
I didn't have much time and a 4-week program was perfect for me.
It was a good way to have an experience abroad. Brazilian companies place great value and have respect for people who have studied abroad.
NYFA: How would you describe your experience at NYFA and what role did it play in your career?
SO: It was awesome!
I loved the school because everything was so organized and all the staff were kind, patient, and passionate about what they do.
I also loved the fact I got to know people from different countries.
I think NYFA improved my experience greatly. A few weeks after I came back to Brazil I got a new job in Agence France-Presse (AFP).
I'm now a Text Copy and Video Editor and also perform the voice over in Brazilian Portuguese.
I didn't know how to edit videos before, so I'm sure the NYFA program gave me an advantage to get this career opportunity.
NYFA: Is there anything in particular from your NYFA course that has stuck with you/stood out?
SO: Yes! I hoped I would find good teachers with great experience in the industry.
But I didn't know that I would find people so intent on ensuring that we were well cared for and had a great experience that was perfectly appropriate for our course.
I was really surprised in my last class when I realized that my teacher, Bill Einrenhofer, still remembered the copy I wrote in the first class! He also told us that we could count on him from that time on for assistance and references. This was very important for me.
NYFA: Do you find there are any major differences between what you learned in New York and the industry in Brazil? Are there opportunities that exist in Brazil that don't exist in the USA?
SO: I didn't notice many differences in the industry, but I noticed and felt many cultural differences not associated with broadcast journalism (the snow was memorable).
NYFA: What should current and future students do to get the most out of their program?
SO: I think it is easy to get the most out of the program because it is a hands-on experience.
I think you just need to pay attention to your teachers and try to get good newsworthy people and stories for your projects so you can use this as part of your portfolio.
And use the free time to enjoy the city because it will improve your experience.
NYFA: What's next for you? What is your ultimate career goal?
SO: My ultimate goal is to work as a TV reporter.
I hope I will have good opportunities in broadcast journalism so I can always learn more and have a successful career. I really love being a journalist and I am very happy working in this field.
NYFA: Any parting advice for current and future broadcast journalism students?
SO: Enjoy your time at NYFA because you will miss it. I graduated in February and already miss it a lot.
I really believe journalism has a very important role in a better future for all of us. So, study hard, dedicate yourself, and do your best.
Just don't give up and you accomplish your goals
by nyfa