At fifty years old and with three decades of acting history behind him, Johnny Depp's career has been unparalleled in terms of its breadth and variance. Having run the gamut between low-key biopics with an indie aesthetic to some of the most expensive blockbusters ever produced, Depp is one of the few actors who can truly say he's done it all and his finer works will be the study of top acting schools for years to come.
The road to super stardom hasn't always been rosy, however. In just ten of his movies, we explore the highs and lows of Depp's enigmatic career to date.
Where It All Began
(Nightmare on Elm Street, 1984)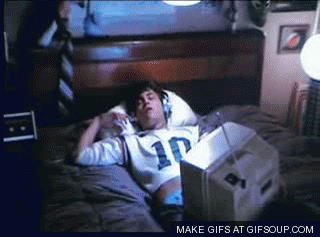 While trying to make a career in music – arguably his first love – Depp tried his hand at acting (at the behest of none other than Nicholas Cage) and was blown away by how much it paid.
When the world was first introduced to Depp, he was wearing a painfully 80s outfit for a small part in the first Nightmare on Elm Street movie. He only had a few minutes of screen time as Nancy's boyfriend before suffering a surreally brutal death, being sucked into his own bed and spat out again in liquified form. It was brilliant.
He followed on with another small part in the critical smash Platoon, giving him the opportunity to show off some serious acting chops. The success of both Platoon and Nightmare on Elm Street lead him to act on another street, this time in TV form…
The Television Years
(21 Jump Street, 1987 – 1991)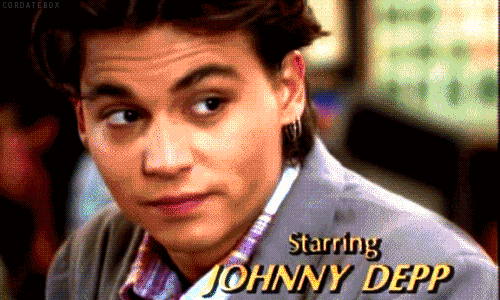 Over the course of four seasons, 21 Jump Street transformed Depp from a bit-part actor to a national sex symbol. While the show earned him a cool $45k per episode and a legion of teenage fans, Depp himself hated the 'pretty boy' image he was becoming known for and felt forced into the role. After being released from his contract, Depp reached out to one director who he felt could help him break into the more artistic side of Hollywood…
The Tim Burton Years
(Edward Scissorhands, 1990)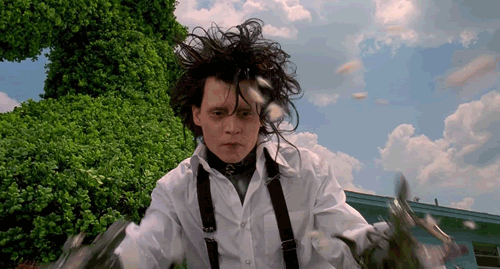 An almost clinically perfect movie, Edward Scissorhands demonstrated to the world what can happen if you let a visionary director and an extraordinary actor exercise their creativity without limits. Depp brought his A-game to the table in portraying the puppy-like Scissorhands – it was unconventional at best and downright risky at worst – but it was a move that paid off big time at both the box office and for Depp's long game.
The Biopic Years
(Donnie Brasco, 1997)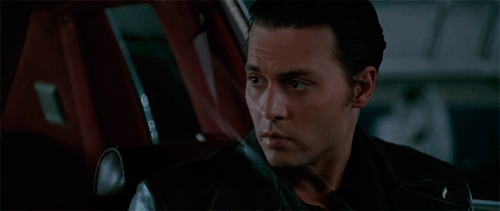 In what can also be considered his first set of Golden Years, Depp went from strength to strength with a series of biopics involving fascinating subjects. Donnie Brasco and Ed Wood were among the finest biopic movies he has ever been involved in, and were surrounded by a number of other stellar releases which garnered both critical and commercial acclaim; Who's Eating Gilbert Grape, Don Juan, the grungy Dead Man and the uncharacteristically comedic Betty and Joon were also released during this 90s era.
The Mediocre Years
(Ninth Gate, 1999)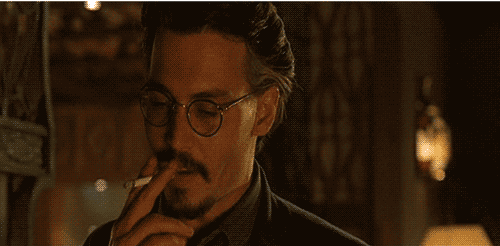 After the innovative cult flick Fear and Loathing in Las Vegas (which received a middling reception from the mainstream) and a decent attempt at horror with Sleepy Hollow, Johnny Depp entered into somewhat of a slump and churned out a series of 'spooky' throwaways between 1999 to 2001. Ninth Gate, From Hell, The Man Who Cried and the awful Rosemary's Baby rip-off The Astronaut's Wife nearly typecast Depp beyond recovery, and the only saving grace during this period was his role opposite Juliette Binoche in Chocolat.
Things got markedly better after that, however…
The Hollywood Years
(Pirates of the Caribbean: Curse of the Black Pearl, 2003)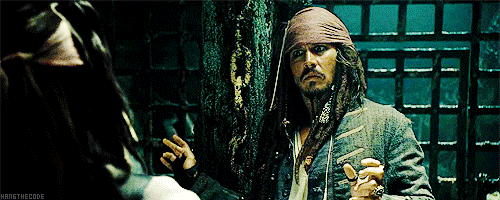 Excluding the mediocre Blow and Secret Window, the early 2000s was the era that Johnny Depp really hit the mainstream. Once Upon a Time in Mexico kicked off the Hollywood blockbuster stretch, but it was his first appearance as Captain Jack Sparrow that really turned him into the most sought-after actor in Tinseltown.
This was followed by a string of non-Pirate hits including the brilliant Finding Neverland, Sweeny Todd, Public Enemies and the satisfyingly strange Imaginarium of Doctor Parnassus. Unfortunately, some shaky Pirate sequels were also thrown into the mix, and things started to turn sour…
The (Second) Mediocre Years
(2009 to Present)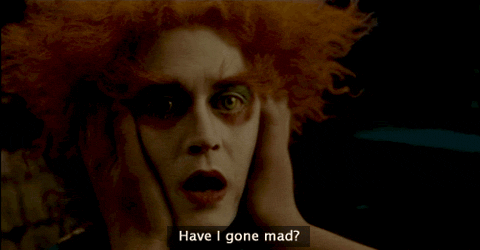 The Tourist was unanimously agreed to be a dreadful mess of a movie, but it was just one in the latest string of poor movie choices for Depp. The last couple of Pirates of the Caribbean sequels were bad enough, but the mediocre Alice in Wonderland adaptation followed by such turkeys as Dark Shadows, The Rum Diary, Lone Ranger and the recent Transcendence are making us all wonder if he's lost the creative spark that made him successful in the first place.
With retirement having been hinted at, it remains to be seen what the next few years holds for the industry stalwart.
Let's just hope it doesn't involve white face paint and overly crazy acting.
by nyfa