The New York Film Academy is the only school currently offering students the opportunity to perform in an original, fully produced movie musical (check out the write-up on our movie musicals in The Huffington Post). And as reported recently by Broadwayworld.com, NYFA's movie musicals frequently feature collaborations with Broadway and industry professionals. Which is why we find it both exciting and important to help our community better understand the success of recent Award-season darling "La La Land." What makes a movie musical so successful, and what can our students learn from this moment?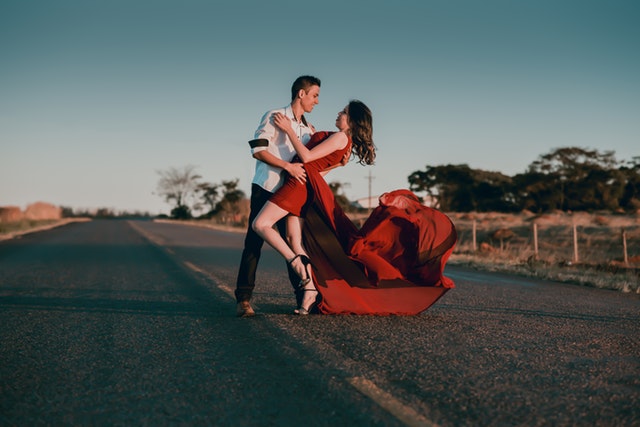 "La La Land," Damien Chazelle's follow-up to "Whiplash," was the dark horse of 2016 films. It started off as a limited release, yet by Christmas it was in theaters nationwide. Despite its quiet start, the movie musical has gained traction quickly in the industry.
The jazz-themed musical, featuring Emma Stone and Ryan Gosling, took the industry by surprise when it secured seven Golden Globes at the beginning of January. With the Oscars a little less than a month away, Chazelle's sophomore debut has received 14 Oscar nominations, with two songs from "La La Land" taking spots for original songs:
Best Picture

Actor in a Leading Role

Actress in a Leading Role

Cinematography

Costume Design

Directing

Film Editing

Music

Music (Original Song)

Production Design

Sound Editing

Sound Mixing

Writing (Original Screenplay)
Prior to "La La Land," only two movies in history have secured 14 Oscar nominations – "All About Eve" (1950) and "Titanic" (1997).  "Mary Poppins" (1964), a beloved classic movie musical, received 13 Oscar nominations but it didn't win Best Picture.
So, to the question burning on all of our minds:
What makes this movie musical successful?
Compared to its fellow Oscar contenders, "La La Land" isn't a hearty drama nor does it touch on serious issues. Chazelle's romantic musical, set in Los Angeles, doesn't immerse its audience into bouts of depression or isolation. Instead, "La La Land" revolves around two attractive people chasing their dreams and at its core exists a romantic comedy — the type of movie that rarely wins Oscars, but that tells a very human story in a directly relatable (if somewhat more glamorous) way.
For a movie musical to succeed, the performances must rivet and move the audience. "La La Land" succeeds at this, unconventionally — for while both Emma Stone and Ryan Gosling are strong actors, neither are experienced in singing and dancing. Nevertheless, audiences and critics alike have agreed that their performances do what matters most: captivate. Ann Hornaday of The Washington Post wrote in her review of "La La Land": "They have the unforced grace of natural performers, lending an offhand rakishness to every step they take."
So how can students build their own captivating performances in movie musicals? Here at the New York Film Academy, we believe it's important that every student in our Musical Theater program receives the highest level of training in professional skills as triple threat performers under the guidance of Broadway-level faculty. In the quest to build a powerful performance, professionals must have a full arsenal of tools to draw upon. NYFA musical theatre instructors have toured in various Broadway and touring productions, regional theaters, opera, movie musicals and television shows. They can offer students real-world training that will prepare students to offer their best possible performance.
What makes "La La Land" different than other romantic comedies?
Unlike most romantic comedies to hit the market today, the two main characters don't get drunk, have a one-night stand and move on with their lives. Instead, Chazelle uses the first act of the movie to establish the main characters' individual careers and passions. The dynamics between Mia and Sebastian are effortless. Instead of forcing the characters to be dependent on each other to move the film forward, it allows the audience to bond with both characters on a personal level before the characters become fully entwined. These fully fleshed, individualized characters are what propels the story. And it is the attention to the individual details in the characters that allow Stone and Gosling to shine.
Musical theatre students at NYFA get to experience this careful, deliberate level of individual characterization in the most spectacular way: their roles in original movie musicals are specially written for them. Like Stone and Gosling in "La La Land," NYFA musical theatre students get the benefit of performing in roles that are tailored to their individuality.
Another factor in the success of "La La Land" is the way the film pays loving homage to movie musicals before it, perfectly balancing affection with clever innovation. The movie isn't trying to reinvent the wheel. Instead, it gives nods to movie musicals like "Singin' in the Rain," "Grease," "Sweet Charity," "Boogie Nights," and "Shall We Dance," achieving an intoxicating blend of freshness and nostalgia for the audience. This knowledge of and ability to build upon the musical theatre canon is a strength one that we firmly believe in teaching at NYFA, where students not only gain training and experience in performing classic musical theatre pieces, but are able to experience Broadway productions from their base in New York City.
Chazelle didn't set out to deliver a movie focused on serious issues, which would more than likely cloud the plot of the movie. What he set out to do was create two relatable characters reminiscent of earlier movie musicals meant to break the monotony of super heroes and far-fetched action movies dominating today's film industry. And it worked. Amazingly well.
Start your own movie musical adventure today with the New York Film Academy's Musical Theatre School.

by nyfa