The photography world has never been without its fair share of sensationalism and headline-grabbing news, particularly when it comes to the prices that some fine works fetch on the market. Indeed, the amounts people are willing to pay and the lengths they're willing to go to attain these highly prized originals is nothing short of astonishing.
It'd be an understatement to say that selling your work for such sums right out of photography school is unrealistic, but it's fun to dream nonetheless. Here are the current most expensive photographs ever sold, as well as why they commanded such high fees.
5. Edward Steichen's The Pond – Moonlight – $2,928,000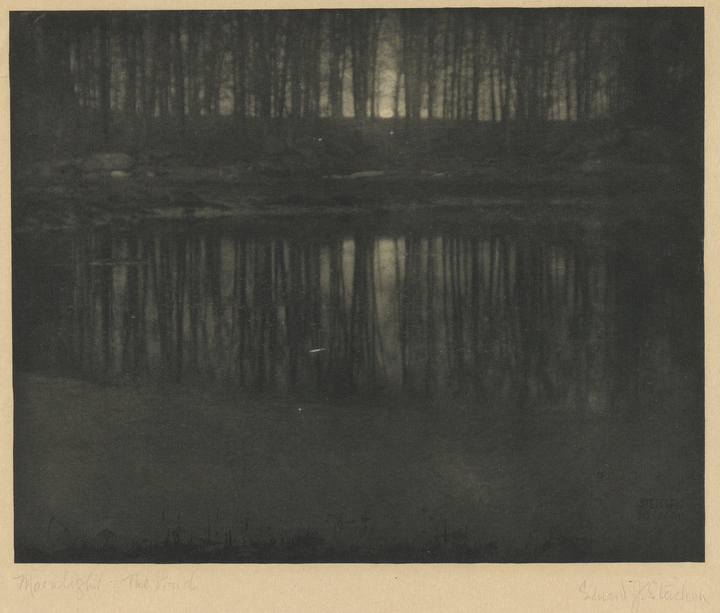 Sold at a Sotheby's auction in New York in 2006 just over a century after it was taken, the photograph was the highest paid at auction at the time of sale. This is mainly owing to both its haunting beauty and rarity; three very different versions are known to exist, with the other two currently held in photographic museums.
Though many observers would assume it's a black and white photograph, it's actually one of the earliest know examples of color photography (the subtle hues were hand-crafted using light-sensitive gums, which in 1904 was a good few years ahead of mainstream color techniques).
4. Andreas Gursky's 99 Cent II Diptychon – $3,346,456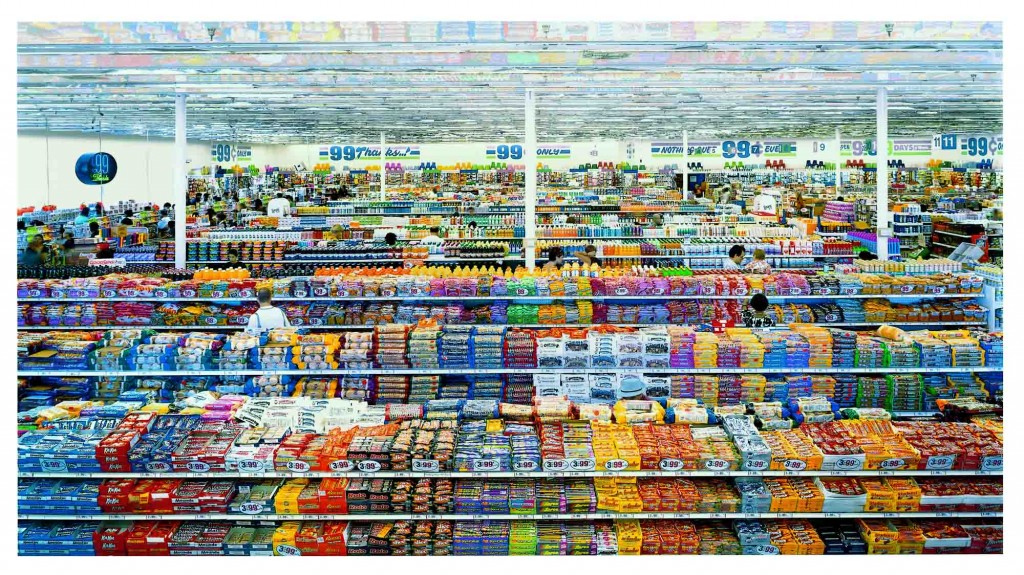 The next example of photographic largesse is brought to us by German visual artist Andreas Gursky and his two-part/diptych piece, a C-print mounted to acrylic glass (207 cm x 337 cm/6.79ft x 11.06ft).
The diptych depicts a product-laden supermarket with numerous aisles, all of vibrant colors and hues, making for a very visually busy piece. Gursky here opted to digitally alter the perspective, reducing it somewhat and resulting in perhaps a busier-than-otherwise-would-be finished article.
As with the Steichen photo above, Gursky's photograph garnered much attention for setting a new record as the most expensive photo ever sold at the time. Owing to this, it was reprinted twice more, with one print being sold for $2.25 million on May 2006 in New York, and another (making three in total) print being sold for $2.48 million on November 2006, again in Sotheby's. For some time, all three prints of this were within the prestigious list of Top 10 Most Expensive Photographs Ever Sold.
 3. Jeff Wall's Dead Troops Talk – $3,666,500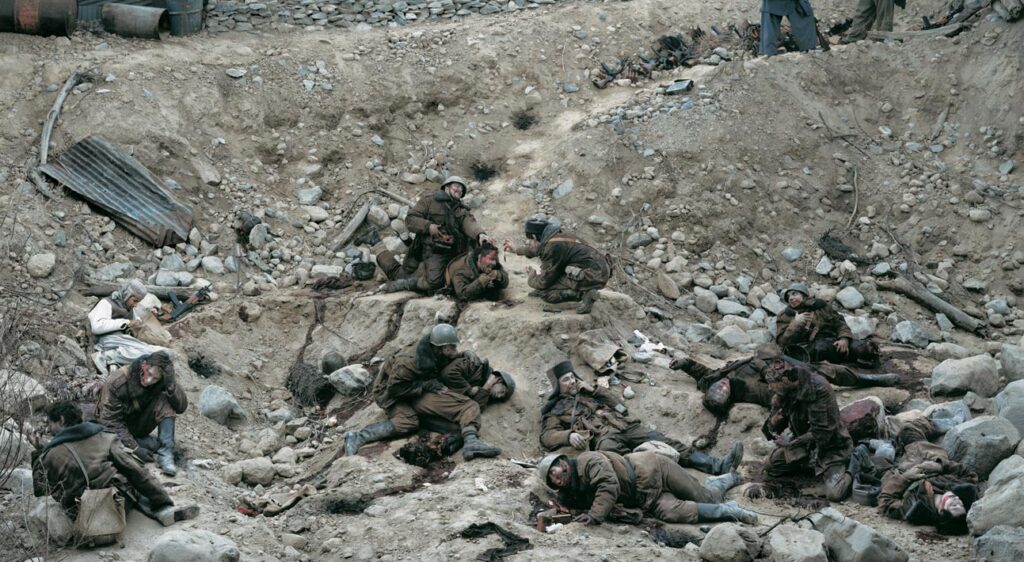 At 7.5ft tall by 14.5ft, it's easy to see why this striking and detailed image is best seen in its full size but even scaled down it's an alarming scene. The full title of Dead Troops Talk includes the detail "A vision after an ambush of a Red Army patrol, near Moqor, Afghanistan, winter 1986″ in parentheses, giving a clearer picture of what the subject matter of the photograph is about.
The Canadian photographer utilized a Hollywood special effects company – The Character Shop – to put recently slain soldiers in a frozen limbo, where they react to their deaths with a mixture of emotions in the still. It's a jarring (and arguably horrific) commentary on the brutalities of war, and a very impressive example of a fantastical scene brought to life with the photographic medium.
2. Cindy Sherman's Untitled #96 – $3,890,500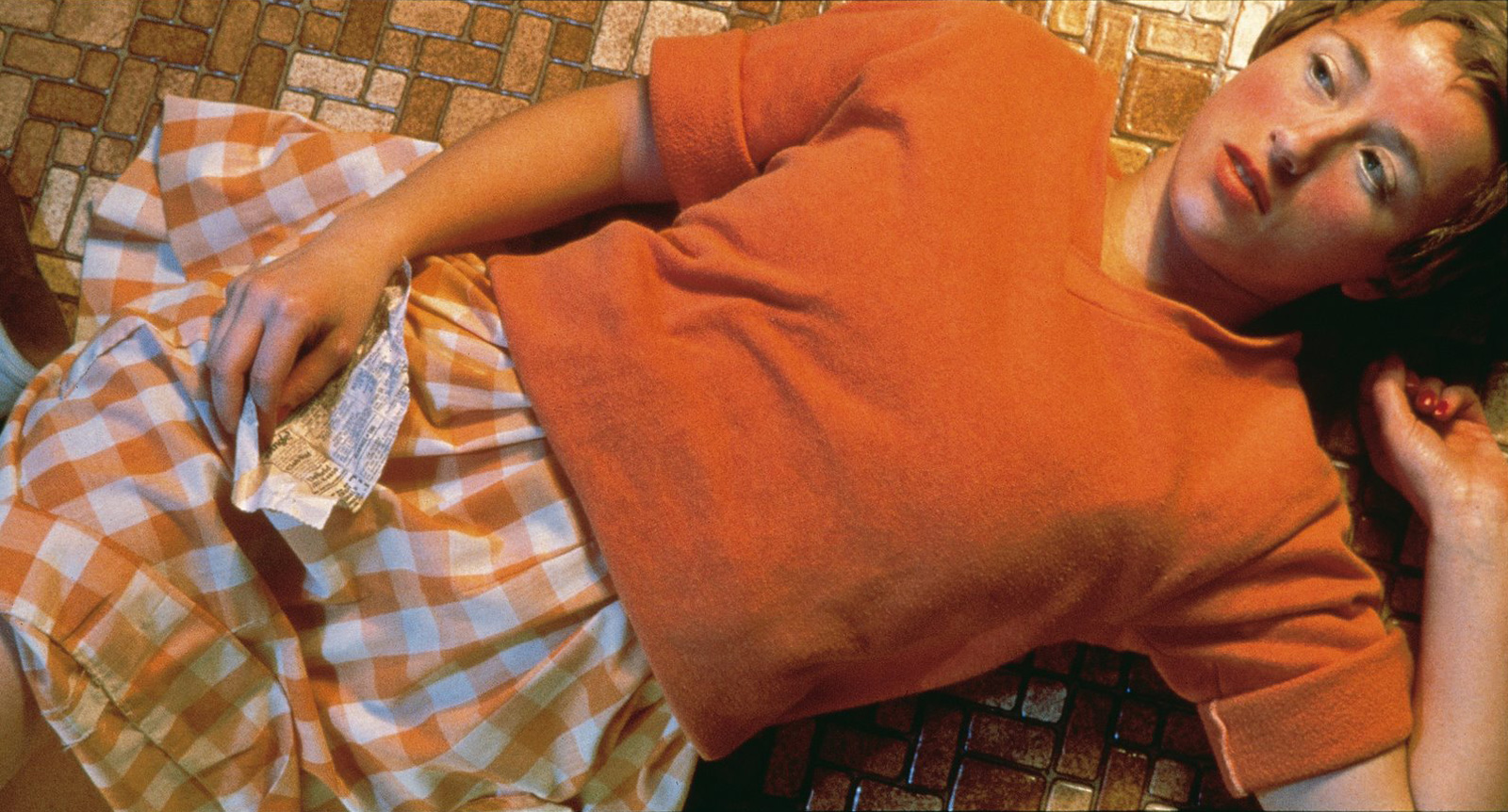 Auctioned off at Christie's, this work was sold in May 2011 and was – as with some of the other entries that preceded it – the most expensive photograph ever at the time of sale before being usurped by the photograph below.
A color coupler print (61 cm x 121.9 cm/24 in x 48 in), the photo depicts Sherman herself (an artist widely regarded as seeking to raise questions about the role of women in society) lying on the floor of a kitchen, clutching a page from the newspaper classifieds. The actual personal details of the photograph are for the viewer to discern; however, Christie's would lay claim that it "exudes shock and confrontation through its scale and the boldness of Sherman's tight compositional framing" along with the questions raised as to who/what/where/why.
1. Andreas Gursky's Rhein II – $4,338,500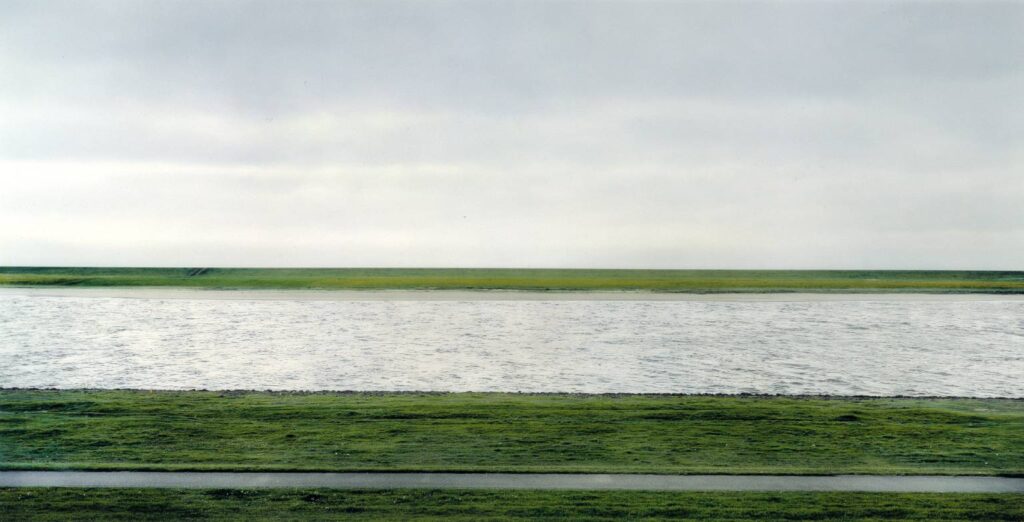 Another lot at Christie's (and another Gursky) that was auctioned off in November 2011 to an unknown buyer, Gursky's photograph is literally the single most expensive photograph to have ever been sold. A C-print mounted on plexiglass (190 cm x 360 cm/73 in x 143 in), the photo details the River Rhine – a vast European river (and one which flows through 6 countries) – as it flows in a horizontal, landscape fashion, occupying the middle section of the photo, between green fields and a grey sky.
A curious edition to standard after-work, the bleak appearance of the photo was achieved by again digitally removing a factory, some people walking, and other extraneous details, which led the artist to comment that the view in the photo "cannot be obtained in situ" and was – in a manner – "a fictitious construction".
Fictitious or not, the price it fetched was very real indeed.

by nyfa