November is Native American Heritage Month, or as it is commonly referred to, American Indian and Alaska Native Heritage Month. The month is a time to celebrate rich and diverse cultures, traditions, and histories and to acknowledge the important contributions of Native people. It is an opportune time to educate the general public about tribes, to raise awareness about the unique challenges Native people have faced both historically and in the present, and to show how tribal citizens have worked to conquer these challenges. For National Native American Heritage Month, we look at some of the most influential Native American Filmmakers, Actors, and visual storytellers, as well as some of our favorite movies and television shows that focus on Native American culture.
The Origin of National Native American Heritage Month
In November 1990, the U.S. government designated November as the first official National Native American Heritage Month. Congress chose November since the month concludes the traditional harvest season and generally is a time of celebration and giving thanks.
National Native American Heritage Month provides an opportunity to increase awareness of how historical trauma—such as colonization and genocide— has impacted Native peoples. Likewise, the month calls attention to the unfolding cultural achievements of the nation's original inhabitants and descendants.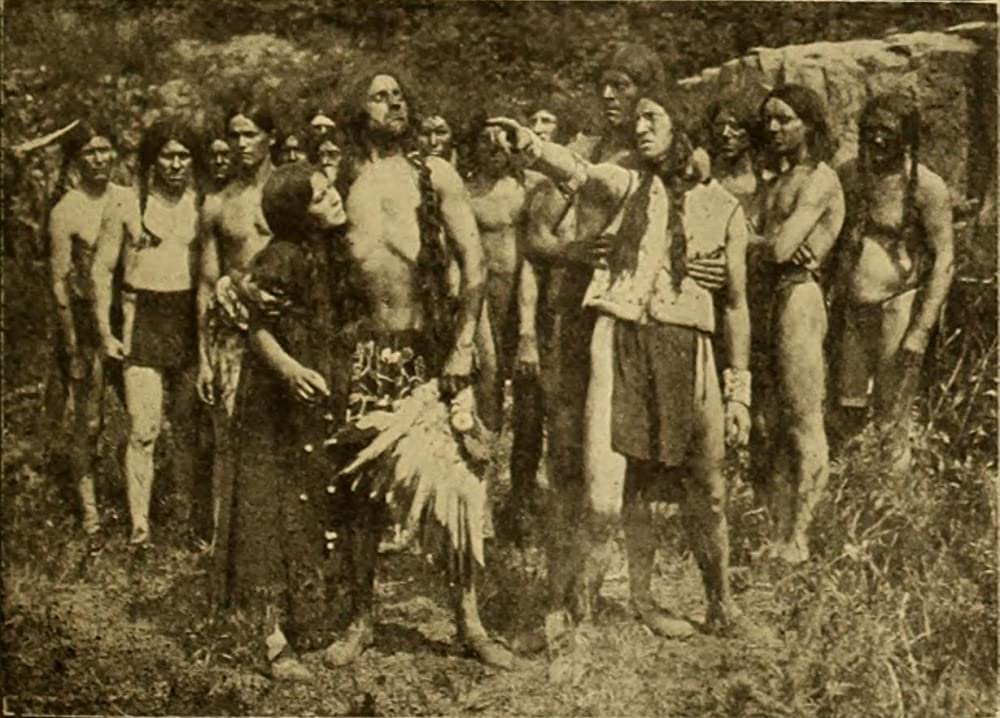 The History of Native Americans in Film and Media
As a film, media, and visual arts school with U.S. campuses in New York, Los Angeles, and South Beach, New York Film Academy (NYFA) celebrates the contributions that the Native American community has made to the film, media, and entertainment industries. Many of our campuses are on land that was once home to indigenous tribes, such as the Lenape Native Americans in Battery Park, home to NYFA New York, and the Tongva in the Los Angeles area, in proximity to NYFA Los Angeles.
In the history of Hollywood, Native Americans have often been stereotyped, depicted as caricatures, or represented as victims of extreme violence. Today, there are still issues that Native American groups have to face in entertainment and media. Recently, Native American groups have spoken out about misrepresentation in modern film and television shows, such as the ABC procedural Big Sky and Lovecraft Country.
However, there have been improvements over the years, with organizations such as Illuminative increasing the visibility of Native peoples, as well as fellowships, funding, and programs available from Vision Maker Media, Nia Tero Storytelling Fellowship, and Native American Media Alliance Programs. There is a range of talented Native Americans inspiring the next generation of filmmakers, actors, and visual storytellers with their powerful, impactful art.
Native American Filmmakers, Actors, and Visual Storytellers
NYFA honors the extremely talented Native American filmmakers, actors, and visual storytellers who tell compelling stories about their culture through the visual and performing arts. Here are some of the most impactful individuals and examples of the work they've done for their communities.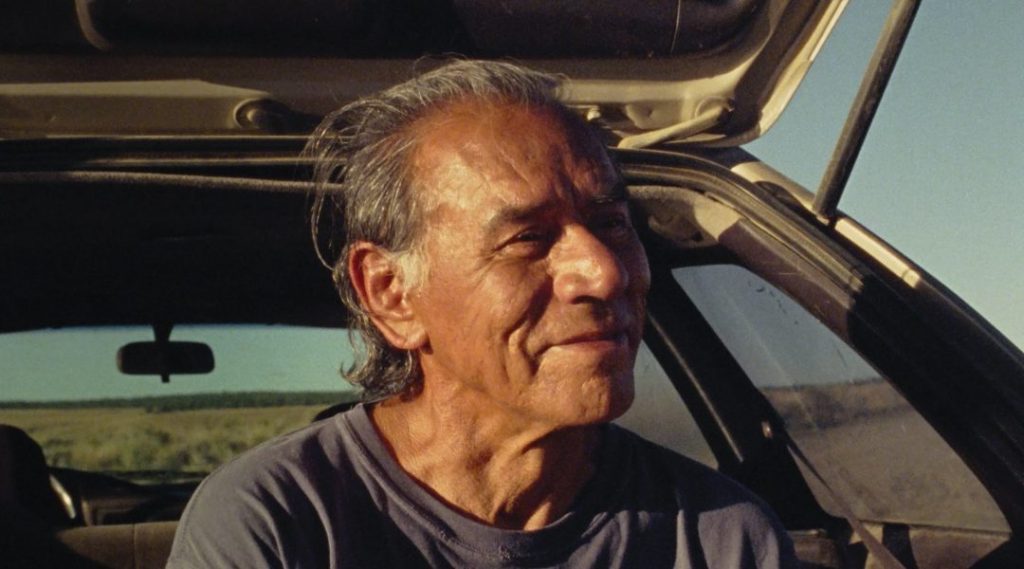 Wesley Studi
Wesley Studi is a Native American (Cherokee Nation) actor and film producer. He has appeared in Academy Award-winning films such as Dances with Wolves and The Last of the Mohicans, as well as Academy-nominated films Geronimo: An American Legend and The New World. He is also known for portraying Sagat in Street Fighter. Other films he has appeared in are Hostiles, Heat, Mystery Men, Avatar, A Million Ways to Die in the West, and the television series Penny Dreadful.
In 2019, Studi received an Academy Honorary Award, becoming the first Native American filmmaker and the second Indigenous person from North America to be honored by the Academy (the first was Buffy Sainte-Marie). In December 2020, The New York Times ranked him #19 in its list of the "25 Greatest Actors of the 21st Century."
"I play those guys like they know they're doing the right thing," he said in an interview with GQ.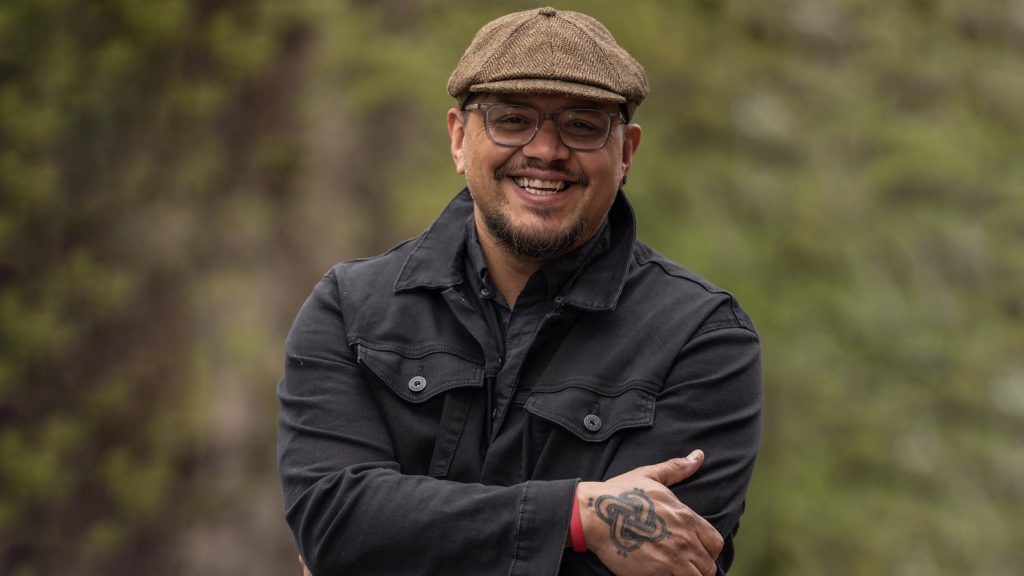 Sterlin Harjo
Sterlin Harjo is a Native American movie producer, director, and documentary filmmaker. He is a member of the Seminole Nation and has Muskogee heritage. He has directed three feature films, a feature documentary, and the FX comedy series Reservation Dogs, all of them set in his home state of Oklahoma and concerned primarily with Native American people and content.
Harjo is a founding member of a five-member Native American comedy group, The 1491s. He also is one of the directors of Cherokee Nation's monthly television news magazine, Osiyo, Voices of the Cherokee People, which is produced by Fire Thief Productions, a Native American production company that he co-founded with Cherokee photographer Jeremy Charles.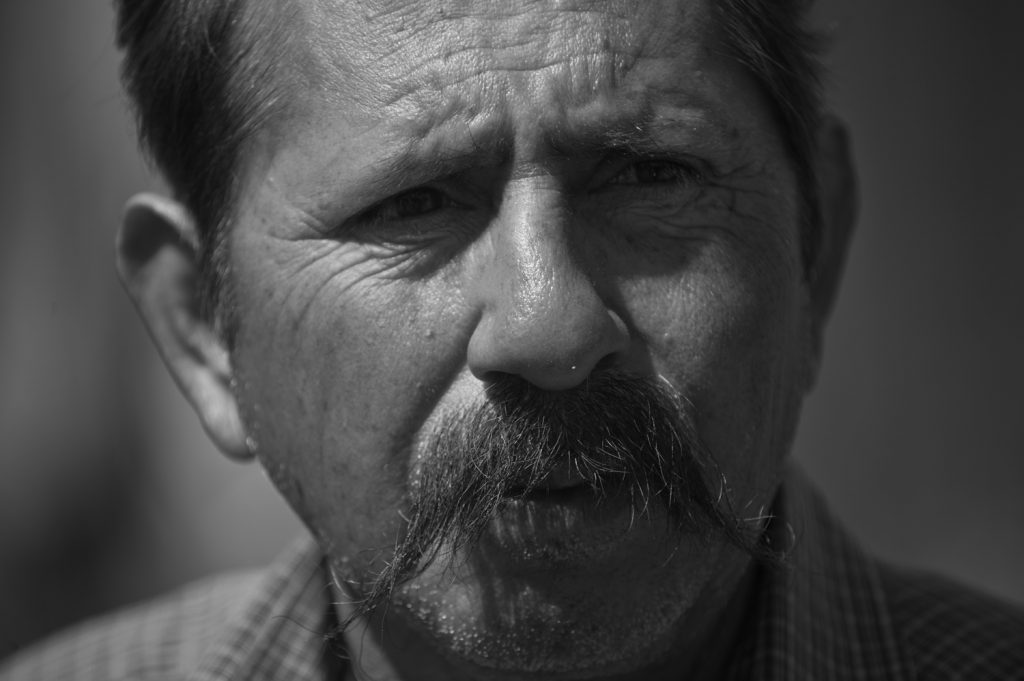 Russel Albert Daniel
Russel Albert Daniels is a photographer whose work stands in the currents of art, reportage, and decolonization. Through his photography, Daniels brings visibility to Native American and underserved communities. His stories about Bears Ears, Standing Rock, Two Spirit, MMIW, and the legacy of colonial-era Indigenous enslavement and captivity in the Southwest educate, inform, and prompt conversation about the historical narrative.
Russel's projects explore identity, sense of place, and history. His ongoing photo project Who is Genizaro? illuminates the weight of 500 years of Native American slavery in the Southwest Borderlands.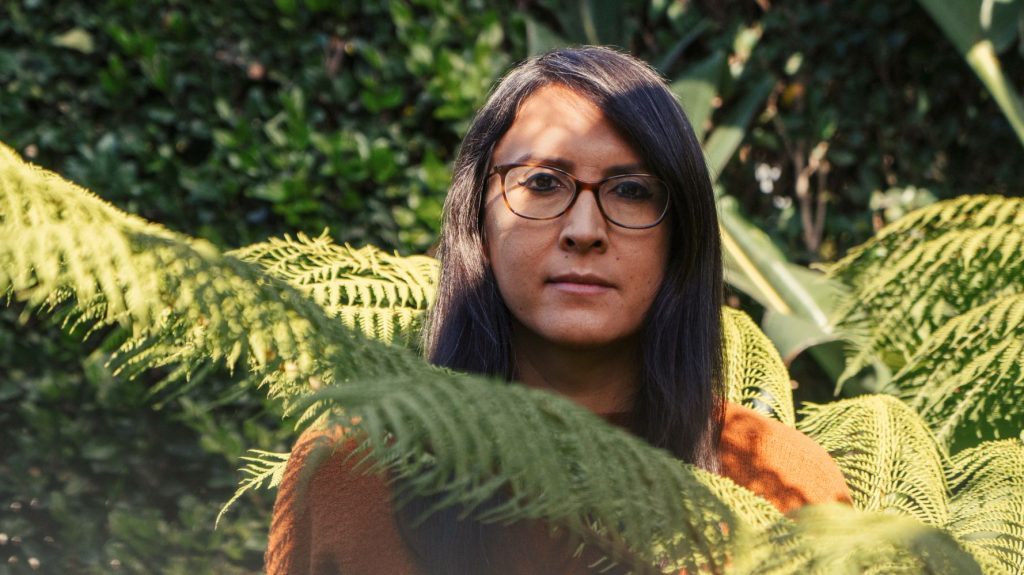 Sydney Freeland
Sydney Freeland is an Emmy-nominated film and TV director of Navajo descent. Her debut feature, Drunktown's Finest, premiered at the 2014 Sundance Film Festival and went on to receive the Jury prize at LA Outfest. She also directed the digital series Her Story, which received an Emmy nomination in 2016 for Short Form Series.
Her second feature, the Netflix original film Deidra and Laney Rob A Train, premiered at the 2017 Sundance Film Festival and is currently streaming in 190 countries. Additionally, Sydney has directed episodes for Grey's Anatomy and the upcoming Heathers.
This year, Native American filmmaker Freeland not only joined as a director for the upcoming superhero streaming series Echo for Disney+ but she was also included in the Fast Company's Queer 50 list.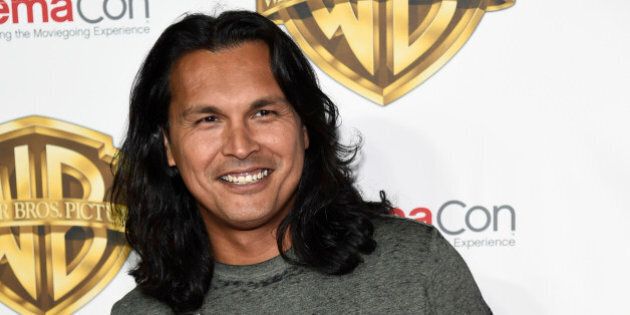 Adam Beach
Adam Beach is an actor, producer, Saulteaux Indian from Manitoba, and a member of the Ojibwa Nation (Canadian First Nations). He is best known for his roles as Victor Joseph in Smoke Signals, Frank Fencepost in Dance Me Outside, Tommy on Walker, Texas Ranger, Kickin' Wing in Joe Dirt, U.S. Marine Corporal Ira Hayes in Flags of Our Fathers, Private Ben Yahzee in Windtalkers, Dr. Charles Eastman (Ohiyesa) in Bury My Heart at Wounded Knee, NYPD Detective Chester Lake in Law & Order: Special Victims Unit, and Officer Jim Chee in the film adaptations of Skinwalkers, Coyote Waits, and A Thief of Time.
He starred in the Canadian 2012-2014 series Artice Air and played Slipknot in the 2016 film Suicide Squad. He also performed as Squanto in Disney's historical drama film Squanto: A Warrior's Tale. Most recently, he has starred in Hostiles as Black Hawk, Jess Gardiner in the Netflix original film Juanita, and Edward Nappo in Jane Campion's The Power of the Dog.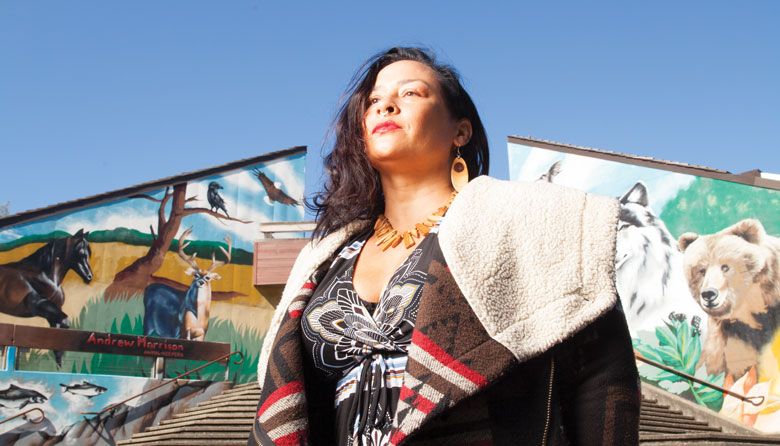 Tracy Rector
Tracy Rector is a Native American filmmaker, curator, and arts advocate based in Seattle, Washington. She serves as the Managing Director of Storytelling at Nia Tero, a non-profit committed to supporting indigenous governance and guardianship. She is the executive director/co-founder of Longhouse Media, an Indigenous and POC media arts organization' home of the nationally acclaimed program Native Lens. She has directed and produced over 400 shorts and other films and is in production on her sixth feature documentary, Outta the Muck, with support from ITVS.
Her first feature project, Teachings of the Tree People: The Work of Bruce Miller, brought oral tradition into a contemporary storytelling format while identifying Coast Salish community involvement in the filmmaking process. Her second feature-length film, the documentary March Point, was recognized by UNESCO as an example of indigenous grassroots mobilization in response to climate change. Tracy received the National Association for Media Literacy Education Award, the 2016 Stranger Genius Award, and the Horace Mann Award for her work in utilizing media for social justice.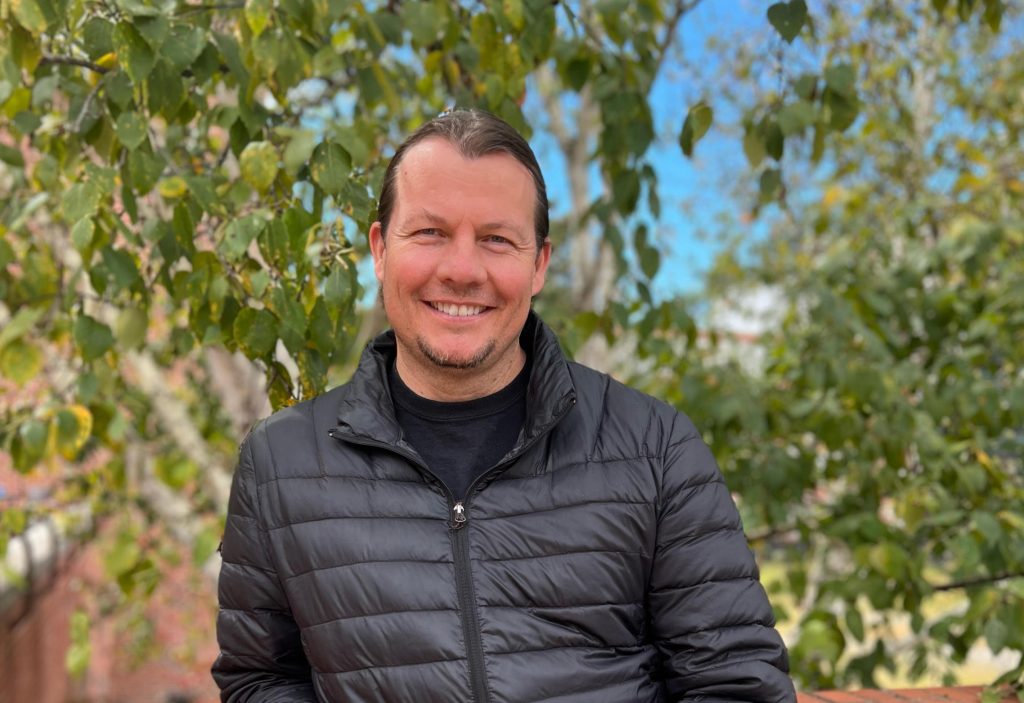 Joseph Erb
Joseph Erb, a Cherokee Nation citizen, creates indigenous narratives in film, animation, and new media. Erb's work expands the use of indigenous written and spoken languages across digital platforms. Erb created the first Cherokee animation in the Cherokee language, The Beginning They Told. The program is posted on the Cherokee Nation YouTube channel and has been shown at the Smithsonian. Because of Erb and others' efforts, Cherokee speakers can use their language to search on Google, communicate with friends on Facebook, and complete work on Microsoft.
Besides collaborating with students to produce animation in their tribal languages, Erb also produces educational material, such as animated shorts of animals singing numbers and colors in Cherokee.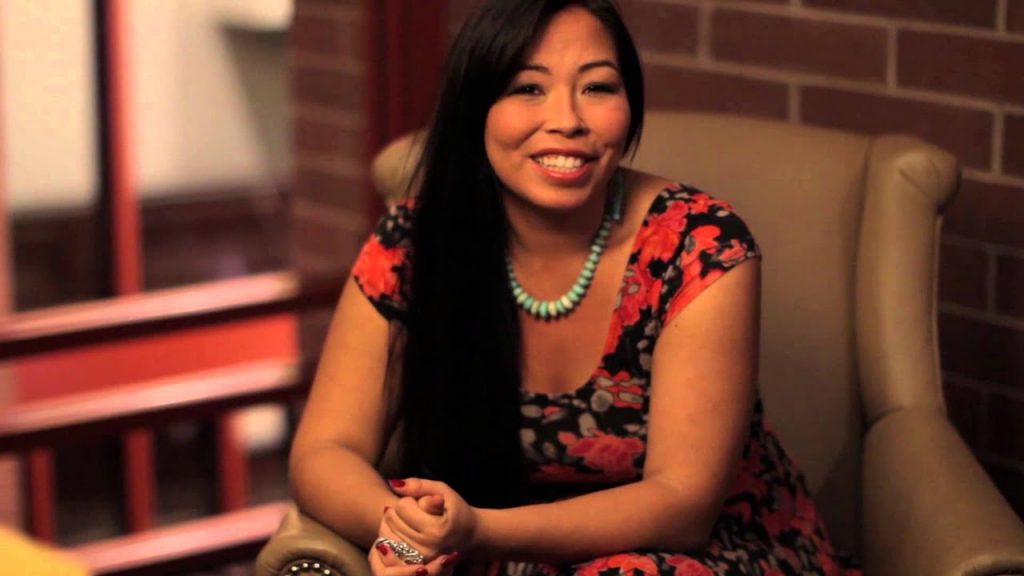 Matika Wilbur
Matika Wilbur is a visual storyteller from the Swinomish and Tulalip peoples of coastal Washington. She has been traveling and photographing Indian Country in pursuit of one goal: to change the way we see Native America. Beginning her career as a successful commercial photographer, she realized her true calling was to create portrait art that deeply communicated people's lives and experiences. Matika produced multiple acclaimed exhibitions in leading museums and other venues of her striking portraits of the Pacific Northwest and other Native peoples.
She initiated Project 562, a multi-year photography project whose mission is to photograph and collect stories of Native Americans from each federally-recognized Indian tribe in the US and to create supporting visual curricula and publications. Through her lens, we can see the diversity, vibrancy, and realness of Indian Country, challenge and surpass stereotypical representations, and refresh the national conversation about contemporary Native America.
Native American Films & TV Shows
To celebrate Native American Heritage Month, we compiled a list of some of the best movies and television shows that centralize Native Americans and their culture.
Action / Adventure
The Last of the Mohicans (1992)Mohawk (2017)
Prey (2022)
Documentary Films
Trudell (2005)
Reel Injun (2009)
We Still Live Here: As Nutayuneân (2010)
Trick or Treaty? (2014)
Angry Inuk (2016)
Rumble: The Indians Who Rocked The World (2017)
Awake: A Dream From Standing Rock (2017)
Mankiller (2017)
Keep Talking (2017)
Amá (2018)
Merata: How Mum Decolonized the Screen (2018)
Warrior Women (2018)
Words From a Bear (2019)
Nîpawistam Sowin: We Will Stand Up (2019)
Sweetheart Dancers (2019)
Gather (2020)
Love and Fury (2020)
Comedy/Drama
Smoke Signals (1998)
Deidra & Laney Rob A Train (2017)
Drama
Powwow Highway (1989)
Dances With Wolves (1990)
Atanarjuat: The Fast Runner (2001)
The Doe Boy (2001)
Skins (2002)
Four Sheets to the Wind (2007)
Le jour avant le lendemain (2008)
Shimásáni (2009)
Mosquita y Mari (2012)
The Cherokee Word for Water (2013)
Rhymes for Young Ghouls (2013)
Songs My Brothers Taught Me (2015)
The Land Of Rock And Gold (2016)
The Northlander (2016)
Indian Horse (2017)
Fukry (2019)
The Body Remembers When The World Broke Open (2019)
Halpate (2020)
Wildhood (2021)
Montford: The Chickasaw Rancher (2021)
Thriller/Horror
Imprint (2007)
On the Ice (2011)
Mekko (2015)
Empty Metal (2018)
Blood Quantum (2019)
Classics
Broken Arrow (1950)
Apache (1954)
Little Big Man (1970)
Billy Jack (1971)
TV Shows
Mohawk Girls (2014-2017)
Basketball or Nothing (2019-)
Trickster (2020-)
Rutherford Falls (2021–)
Reservation Dogs (2021–)
Dark Winds (2022-)
Echo (2023)
Rez Ball (Coming Soon)
Learn How To Tell Your Story at NYFA
Do you want to learn how to tell your story through film, television, photography, and more? Check out our filmmaking programs, acting programs, and much more. Request more information today!
by nyfa