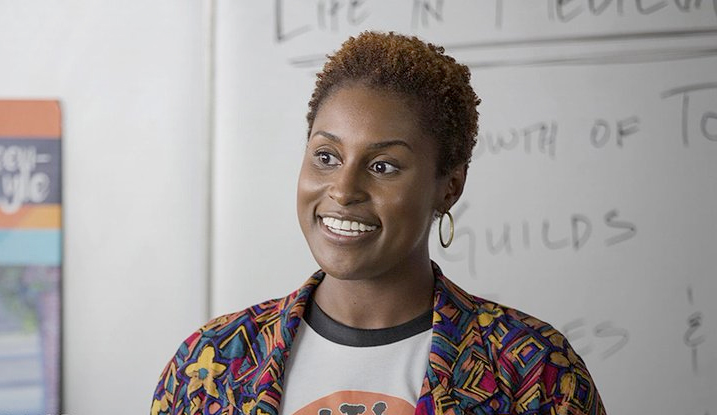 Just as the hearts of parents swell with pride and a little bit of heartbreak as they watch their children head off to film school, we too get a little teary-eyed when watching our students graduate before going off to make waves in the working world!
Successfully completing one of the most intense film school programs in the world is a feat worth celebrating in and of itself, so we're doubly proud whenever we see headlines featuring our alumni's names.
Here's a round-up of just a few of the feature films and shows our alumni have been working on that have either just hit the screen or are coming up imminently this fall.
"Kevin Can Wait" – Michael Soccio
Comedian and actor Kevin James (who you'll recognize from his hit show "The King of Queens" and feature film "Grown Ups") recently took to the stage for an informative and delightful talk as part of our Guest Speaker Series, and in tow was NYFA's very own directing alumnus Michael Soccio.
https://youtu.be/paoLfDBcmY0
As explained on the panel, Soccio channeled everything he learned about directing into becoming a better writer, and has collaborated with James on a number of projects including the aforementioned smash successes "King of Queens" and "Hitch."
But the successes don't stop there. As of this week, Soccio and James have been commissioned by CBS for a full a full 22-episode season of their newest comedy "Kevin Can Wait."
Kevin might be able to, but we sure can't!
"Insecure" – Issa Rae
Following her graduation from NYFA, the hugely talented Issa Rae went on to establish the hit YouTube series "The Mis-Adventures of Awkward Black Girl." It garnered her a quarter of a million subscribers (with the individual episode view counts numbering in the multiple millions), leading her to be recognized with a Shorty Award for the series.
It also caught the attention of HBO, who admired her sheer grit and determination in producing the show almost singlehandedly. A two-year deal followed, and as of this month we'll be seeing the first of Rae's HBO work with the release of "Insecure."
https://youtu.be/QLZI935YZnA
There'll be eight episodes in total (which began airing Oct. 9) and we applaud HBO's decision to focus on diversity within its programming.
They definitely hired the right girl for the job.
"The Magnificent Seven" – Manuel García-Rulfo
Mexican-born García-Rulfo originally majored in communications and went on to pursue a career in that industry, but he couldn't shake off a nagging thought: his real passion was acting.
In a brave move, he ditched everything he'd worked towards and decided to go back to studying, this time at NYFA. It was a move that was to pay off — big time.
Since 2006, García-Rulfo has starred in a slew of features and shorts. What could be considered as his "big" break, however, was a role in the brilliant "From Dusk Till Dawn" TV series between 2014-2015. He's using that momentum to go from strength to strength, having received prominent screen time as The Outlaw in the this fall's "The Magnificent Seven," now in theaters.
"Amanat" – Sanzhar Madiyev
It's with great honor and privilege that we're able to report that alumnus Sanzhar Madiyev has appeared in a movie that has been nominated (and is looking like a strong contender to win) the 2017 Oscar for Best Foreign Film.
"Amanat" was screened in May in Madiyev's native Kazakhstan to great reception, and NYFA will be reporting on its wider international successes in the coming months.
And Madiyev is not the only NYFA graduate involved in an Oscar nominated film…
"Sparrows" – Atli Fjalarsson
"Sparrows" is a dramatic, endearing coming-of-age story set in Iceland, and is the country's own entry into next year's Oscars for Best Foreign Language Film.
A celebration of both Icelandic culture and an intricate tale of the 16-year-old Ari (played by Fjalarsson), "Sparrows" is already gaining traction ahead of the Oscars thanks to two critically-acclaimed screenings at TIFF and the San Sebastian Film Festival this year.
We pay a huge debt of gratitude to all our alumni who fly the NYFA flag into their successful careers. Share your NYFA success story in the comments below — we love hearing from you all!
by nyfa