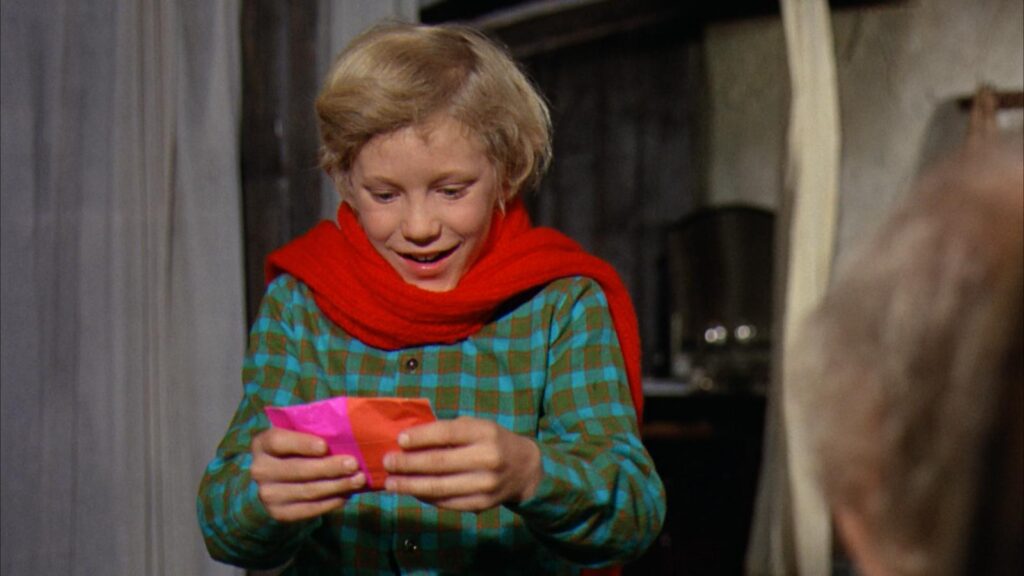 Everyone loves a good 'Where are they now?' story, and nothing is more intriguing than an actor who seemingly disappeared from the face of the planet.
In many cases, having spent time going through acting school and honing their craft, lending their talents to just one iconic role, and then diving headlong into obscurity… sometimes on purpose.
Here's six notable examples of actors who only have one feature-length film on their IMDB profiles, and what we know about where they are now…
Dr. Peter Ostrum (Willy Wonka and the Chocolate Factory, 1971)
Through a mixture of luck and talent, Dr. Peter Ostrum landed what was to be an iconic role as Charlie Bucket in the classic Roald Dahl adaptation of Willy Wonka and the Chocolate Factory.
So praised was his work as a child actor, and so successful was the movie, that he was offered a contract for three more films…which he declined.
Dr. Ostrum failed to land a few theatre roles later on in his 20s before hanging up the hat for good. For a long stretch afterward Ostrum put considerable effort into distancing himself from his one-time stardom, to such an extent even his wife didn't know that he played Charlie Bucket—though has since done a few speaking engagements and reunion events.
Oh, and why the 'Doctor?' He became a qualified veterinarian in 1984, and has happily worked with horses and cows ever since.
Anne Sellors (Threads, 1984)

Anne Sellors has, quite possibly, one of the most heartbreaking IMDB profiles in the acting industry. As a result, her life and career has garnered a small amount of intrigue.
On her filmography is a single listing—a 1984 British movie entitled Threads. Nothing hugely out of the ordinary—everyone on this page shares the one-film accolade—but Sellors has literally no other listings for TV work or the like, and her only big screen appearance as an extra lists her character as "Woman Who Urinates On Herself (uncredited)."
We can't even find a clip of her 3-second appearance in its original form.
Where she came from and what she went on to do—or even if Sellors is still alive—is unknown, though in one Reddit thread a supposed relation angrily claims that she's still with us. More bizarre still, her IMDB profile inexplicably peaked for one week in 2010 and hers became the 6th most popularly viewed profile.
Carrie Henn (Aliens, 1986)
When it comes to the one-and-done club, nobody quite left a mark like Carrie Henn.
Carrie will, in most likelihood, be forever remembered as Newt from Aliens, the little girl who memorably held her own alongside Sigourney Weaver and the other superb performances that had cemented the franchise at this point.
With no acting experience, Henn competed against 500 other girls for what was considered by the casting director to be the hardest role to fill.
She then went on to become a teacher, though has just recently had an addition to her IMDB profile—a sci-fi movie dubbed Triborn, coming next year if the crowdfunding campaign is successful.
Katie Jarvis (Fish Tank, 2009)
A rather strange origin story for an actress who has, to date, only got one feature under her belt—she was spotted by a talent agent while having a blazing row with her boyfriend on a train station platform. Initially, Jarvis refused to hand out her number to the agent, believing it to be some kind of ruse.
But luckily for us the agent persisted, because Katie was very well cast in 2009's Fish Tank opposite Michael Fassbender.
Unlike the others on this list, it may be too premature to condemn the accidental actress to the one-and-done list as she has appeared in a few TV shows (and was once rumored to be in the next Star Wars), but time will tell if she's to have another big screen outing.
Sarah Pickering (Little Dorrit, 1987)
Surrounded by a huge roster of big names (including Alec Guinness and Derek Jacobi), this two-part Charles Dickens adaptation saw an as-then unknown actress playing the title role. It was her first and only appearance on screen.
It's unknown why her success here was not followed up with further titles, though an anonymous commenter at woldsvillage.blogspot.com claimed she is now nearing 50 and happily working as a theatrical agent in Leicestershire in the English midlands.
Britney Spears (Crossroads, 2001) 
We'll close off with arguably the most popular—and somewhat surprising—entries into the one-and-done club.
That's right, Britney only has one feature length movie to her name from an acting perspective… though technically also has a musical cameo in Austin Powers in Goldmember.
But we'll overlook that. We really just wanted to get Britney Spears onto this list.
Know of any we've missed? We'd really like to hear of more, and definitely leave a comment if you know any extra info on the whereabouts and wellbeing of the first five entries in the above list.
[su_note]Learn more about the School of Acting at the New York Film Academy by clicking here.[/su_note]
by nyfa