With companies like Fuji Film making the instant image popular again, it's no surprise that more and more photographers are turning to this type of photography. Those who are especially dedicated to the medium can still get original, working Polaroid film cameras and continue to purchase Polaroid film. With the instant camera becoming increasingly popular in today's society (seen by many applications and Photoshop actions that can instantly transform any traditional photograph into one that looks as though it is surrounded by a Polaroid-style frame), it's important to remember where this type of image came from initially. Many famous photographers and artists used the Polaroid as a source of artistic inspiration and expression, from Ansel Adams to Andy Warhol to the more recent Dash Snow.
Ansel Adams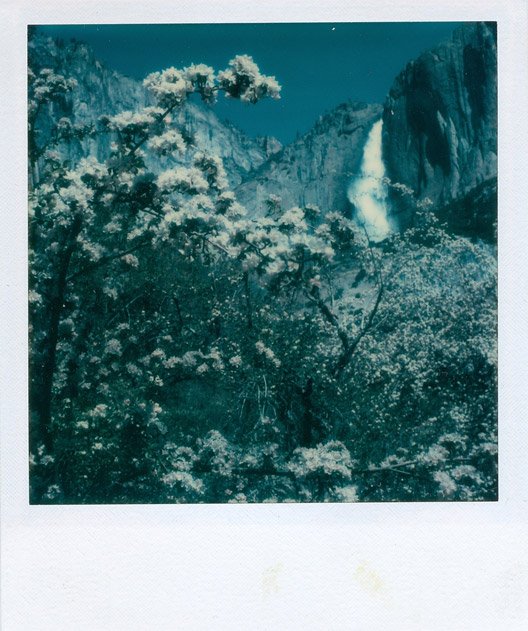 While Ansel Adams is most famously known for his stunning, large-format landscape images, Adams also used the Polaroid SX-70 to create equally stunning (albeit smaller-scale) landscapes. A book of photography by Ansel Adams called Polaroid Land Photography showcases a handful of beautiful Polaroid images that he took during his career. While he typically preferred shooting large-format images, Ansel Adams believed that Polaroids produced tones that were not possible to recreate through other formats.
Andy Warhol
We all know and love (or hate) Andy Warhol for his Pop Art paintings, namely the Campbell's Soup can and Marilyn Monroe. A bit lesser known is a collection of Polaroid portraits taken by Andy Warhol throughout his career as an artist. While most of these Polaroid images served as a source of inspiration for his painted works, the photographs themselves are a work of art. He photographed famous people such as Dolly Parton, Diana Ross, and Georgia Armani, among many others.
David Hockney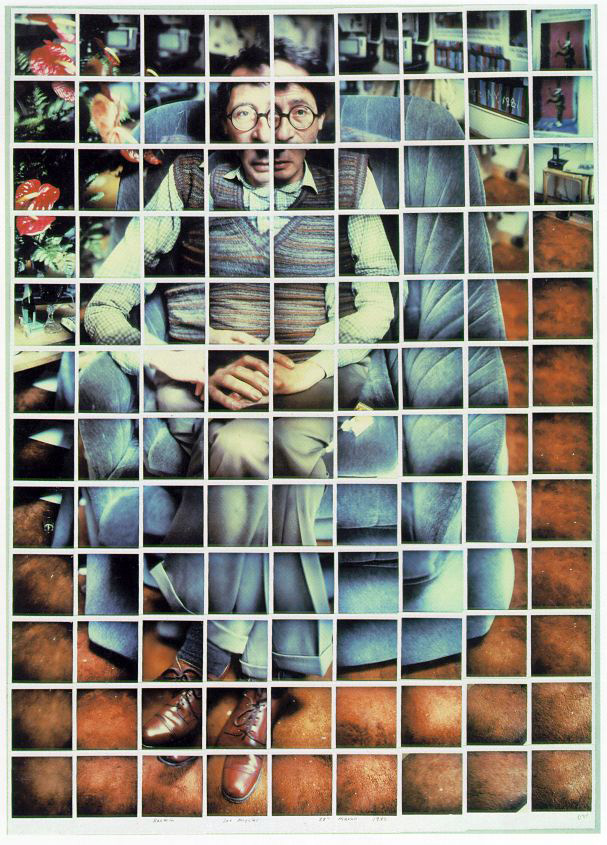 David Hockney is famous for his ongoing series of photographs that are one big image made up of many, many smaller images. Many of his larger images are made up of a collection of smaller Polaroid photographs, which he connects together to create one cohesive scene. His images made through traditional photographic processes overlap each other to create the final image, while his Polaroid images are simply a collection of squares all lined up together to create the final photograph. His work is often compared to Cubism, due to the varying focal lengths and perspectives with which he photographs the individual images.
Walker Evans
As was the case with Ansel Adams, a book of Polaroids by Walker Evans also exists. He too used the Polaroid SX-70 camera to take Polaroids of his desired subjects, although he typically chose to photograph signs and people rather than landscapes. He didn't pick up a Polaroid camera until much later in his life, and he believed that "nobody should touch a Polaroid until he's over sixty".
André Kertész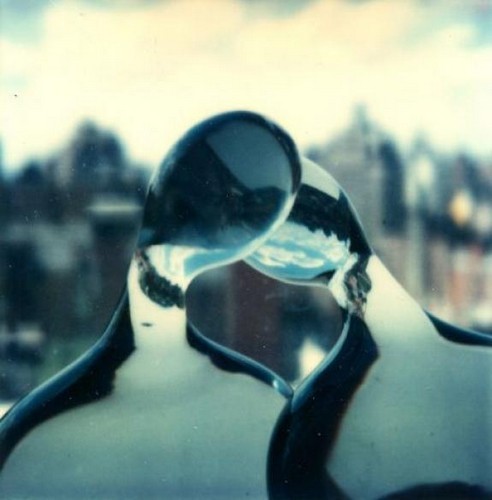 André Kertész began to photograph with a Polaroid SX-70 camera to console himself after the death of his wife. The resulting photographs are beautiful, colorful compositions of the world around him. One of his most famous Polaroid images is a portrait-esque image of two glass figures which became a tribute to his marriage. Beyond these two glass figures, he photographed many other small objects in front of his window.
Robert Mapplethorpe
Robert Mapplethorpe is a well-known photographer, most often associated with his slightly homo-erotic images of himself as well as other men. This subject is seen through his Polaroids, as well as portraits of friends and lovers, figure studies and still lifes. He shot primarily on a Polaroid camera between the years of 1970-1975. Ranging from vulnerable and intimate to tough and violent, these images are not soon forgotten.
Dash Snow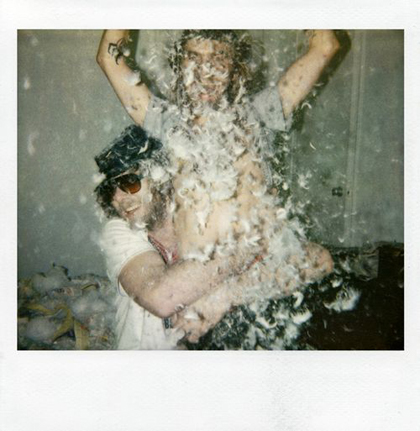 Dash Snow began his career as an artist in New York by tagging almost anything he could find. Well known as a graffiti artist, he later became good friends with both photographer Ryan McGinley and artist Dan Colen. Ryan McGinley took him under his wing, and soon Snow was taking Polaroids of the grittier parts of his life, from explicit sex scenes to people doing drugs to drunken escapades. Snow was always living on the edge, a trait that led to his untimely death by heroin overdose in 2009.
Helmut Newton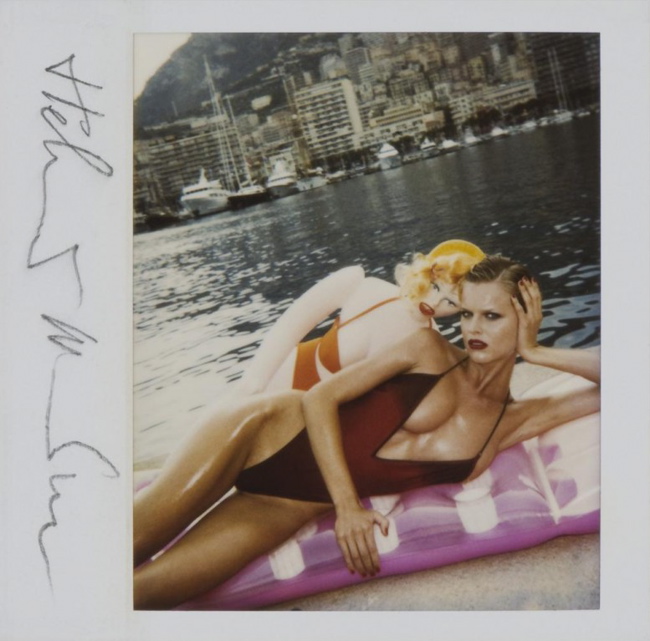 Helmut Newton was a famous fashion photographer who worked for French Vogue, and often shot high-contrast, controversial portraits of women. Newton used Polaroid film to test his shots before shooting on a film camera, which was the traditional way to test a shot before digital LCD screens were common. His Polaroid test shots are just as striking as the rest of his images, so much that an entire book of them has been published, Helmut Newton: Polaroids.
David Levinthal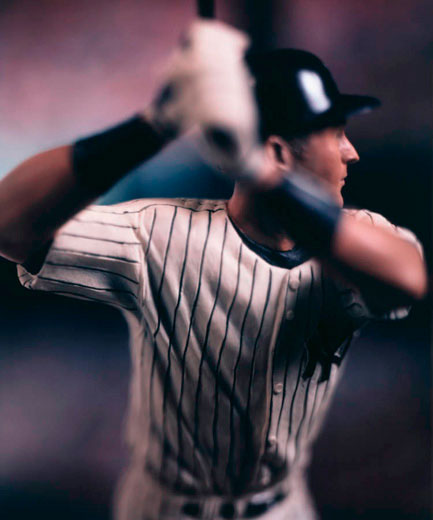 David Levinthal's work primarily focuses on small figurines in real-life scenarios. He was given small toy figures as a child, and his make-believe play as a child paved the way for his photographic work in the future. From figurines of baseball players to nude figurines of women, he uses large-format Polaroids to create beautiful, large images with a close focus and shallow depth of field. These images blur the line between reality and make-believe.
Have you experimented with instant film? While Polaroid film is getting increasingly more expensive these days, other companies are jumping on the bandwagon and creating more budget-friendly alternatives that still give you the joy of instantly printing a photograph. If all else fails, you can just slap a Polaroid filter on it.

by nyfa