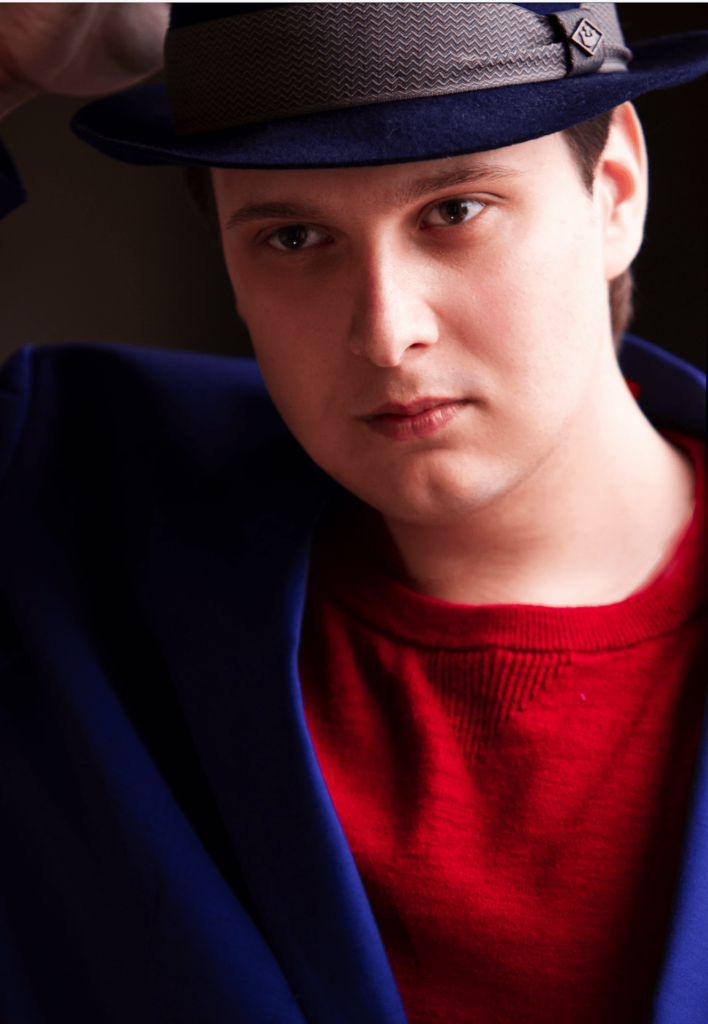 New York Film Academy (NYFA) BFA Filmmaking alum Ilya Rozhkov moved to Los Angeles from Russia to follow his passion. He always knew he wanted to direct films, and he's always been hungry to learn and expand his horizons, but it wasn't until he experienced VR for the first time at a convention in Las Vegas that he realized the amazing potential virtual reality holds for the future of storytelling.
Rozhkov is putting that lesson to action, literally, with his new groundbreaking VR film, Agent Emerson. New York Film Academy spoke with Ilya Rozhkov about his film, the vast possibilities of virtual reality and VR filmmaking, and about how his studies at NYFA gave him the tools to evolve into a whole new kind of filmmaker:
New York Film Academy (NYFA): First, can you tell us a bit about yourself, where you're from, and what brought you to New York Film Academy? 
Ilya Rozhkov (IR): I was born and raised in Moscow and all my life I wanted to direct films. In 2014 I was honored to be inducted into the Directors Guild of Russia as one of its youngest members. In 2013, after extensive research, I was excited to go and become a part of New York Film Academy in Los Angeles because of its intensive, practice-driven approach to studying film. LA has been my home since. 
While at NYFA I shot three short films (We Are Enemies, Dying to Live, and Sabre Dance, starring Greg Louganis as 'Salvador Dalí') which have been distributed worldwide, featured on NBC, and screened at over 50+ festivals winning numerous awards, including Best Picture and Best Director. 
I was also very fortunate to have met a lot of my collaborators at NYFA. I have been working with amazing alums—producers Radhika Womack and Jane Kapriss, and colorist Roy Sun—since my first short films. 
I have had the honor of being selected to participate in the coveted Oculus Launch Pad VR Bootcamp at Facebook headquarters and be a recurrent guest panelist at Digital Hollywood. 
In 2016, I set out to make on my first VR Film, Agent Emerson, and partnered with Academy Award-nominated veteran production studio CTB, along with The Rogue Initiative—a leading entertainment and technology studio driven by multi-award winning industry veterans.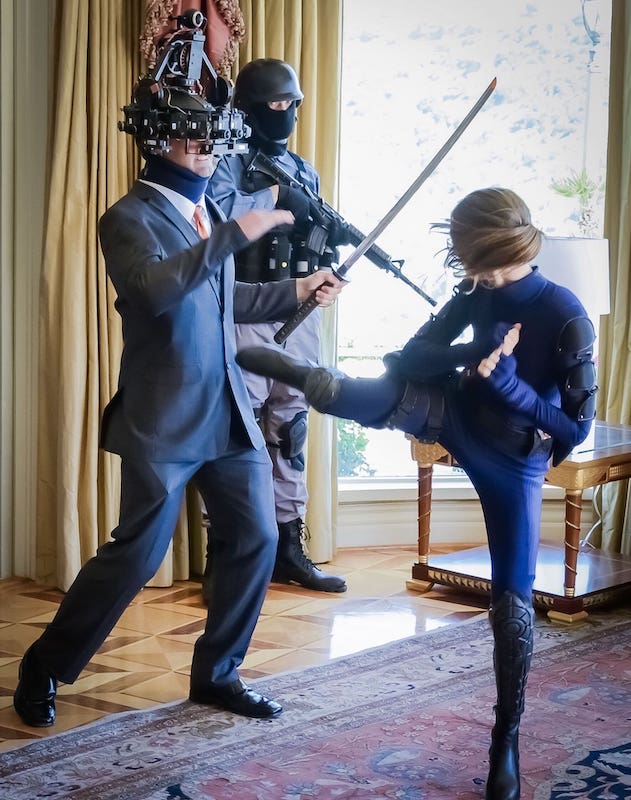 NYFA: Your background is in traditional filmmaking. Why have you decided to focus on virtual reality?
IR: VR is a creative challenge, a whole new way to experience cinematic storytelling. With my knowledge of film and passion for technology I was truly excited to take on this challenge. And this wonderful medium is just beginning to grow—the current state of VR content feels reminiscent of the early 1900s in the history of cinema: so many things yet to be discovered. 
The future is happening today and cinematic entertainment is evolving to be bigger than movies, both artistically and as a segment of the entertainment market. 
NYFA: Can you tell us more about Agent Emerson? 
IR: Agent Emerson is an immersive 360 degree first-person POV VR film. It utilizes breakthrough technology—the Identity Capture Camera®—and other proprietary innovations to drop the viewer into a visceral, action-packed 3D cinematic experience unlike anything the medium has yet offered. It is a cinematic experience we are used to seeing in movie theaters, only this time YOU are the action hero.
We follow CIA Operative David Emerson, who awakens to find himself a subject of an experimental program with his body under complete remote control of the imperious General. With the aid of a rogue operative named Alexandra, David has to retake charge of his own actions and fight his way through the top security facility inside the most complex live-action VR film ever made. 
Directed by me, Ilya Rozhkov, and starring Lyndsy Fonseca (Kick-Ass, How I Met Your Mother) and Tony Denison (Major Crimes, The Closer), Agent Emerson was shot in Los Angeles and in Louisiana.

NYFA: What inspired you to make Agent Emerson? 
IR: Virtual Reality itself is quite an inspiration. When I studied at NYFA I visited NAB Convention in Las Vegas to explore the latest technology of cinema, and this was where I experienced VR for the first time. My mind was blown with its storytelling potential. The moment I received my first Oculus VR kit, I stepped inside the virtual reality and took off the headset only after exploring all the content available. 
I kept thinking, what makes VR different as a storytelling medium? A theatre performance shot on a film camera does not become a movie. And in exact same way a movie shot on VR camera doesn't automatically become VR cinema. So what type of storytelling is possible only and exclusively in VR?
Agent Emerson was one of my answers to that question. And finding tools to direct the audience within VR Film was a challenge I was excited to take on. 
NYFA: What are some difficulties of shooting in VR as opposed to traditional filmmaking that you didn't anticipate? 
IR: It's hard to anticipate every challenge when talking about a territory as uncharted and unexplored as VR from both creative and technological point of view. Before shooting the film on set with our amazing cast and crew, the majority of the film was shot and tested in a lab. We prepared and primed everything and were ready when unexpected challenges presented themselves. 
The biggest challenges were definitely in post-production. Every aspect of post was affected: CGI, editing, sound, color, and even music. A lot of the techniques and the toolkit used in traditional film were not enough. My team had to think bigger and beyond, creating new solutions which would allow us to make a better film.
To achieve the artistic goals of the film and the highest possible level of quality, many tools and workflows had to be created by us from scratch. It was like creating a painting and inventing a paintbrush at the same time. 
Not only does VR make the complexities of film more challenging, but also it introduces entirely new challenges, some of them from the world of game design. It's an adventure which makes me thrilled to be a modern filmmaker.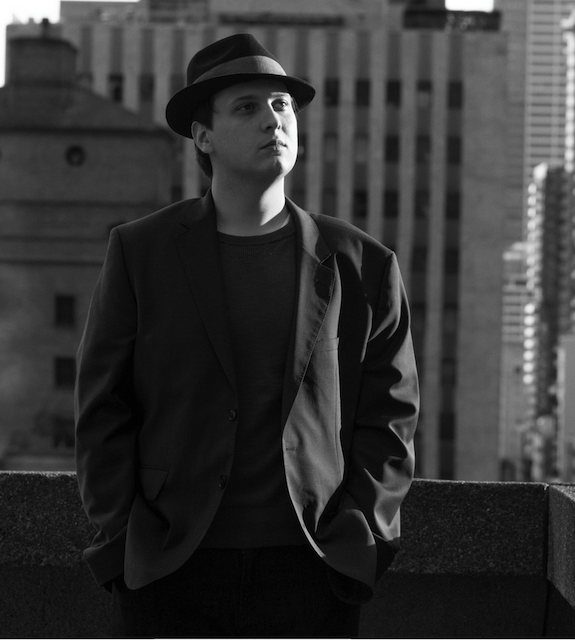 NYFA: Did anything surprise you when putting together Agent Emerson? 
IR: From the many discoveries and surprises there is a clear "top three" list:
1. VR can be considerably more intimate than film, especially when it comes to acting.
2. Understanding game engines and software optimization plays a big part, even though it is a film, not a game.
3. There is a saying that sound is 50% of the film. When it comes to VR and making a convincing Virtual World, sound might be even more than that. 
NYFA: What do you see for the future of VR in entertainment? 
IR: The potential of VR in entertainment is enormous and the medium will evolve in many ways we can't even dream of today. It is the fastest growing segment of the entertainment market. 
We're dealing with something completely unprecedented—humans as a species have been telling stories on a flat surface since cave paintings. But VR allows us for the first time to tell stories through worlds which are seemingly real. AND this is mass-accessible. 
Think about it—looking at a flat surface with moving images is amazing , it's a great art form, a fun entertainment, and it is here to stay. But it's not a natural way to perceive information. In VR we perceive information the same way we do in real life: it's set in space around us, it is three dimensional, and we can navigate through it. Considering this, I believe VR will become a normal way to consume new forms of entertainment content, both interactive and non-interactive. 
Moreover, I believe that VR and AR are going to affect not only entertainment but a great many things. We might be looking at the new age of computing here. 
NYFA: What other projects are you working on or do you plan to work on? Are you looking to stick to VR-only content? 
IR: Under my Serein banner we have several VR titles in the works. My focus in storytelling is modern cinema which incorporates traditional mediums like film and TV, and cutting-edge technology like VR and beyond. 
I believe that to become a market leader one must bring impactful storytelling together with innovative technology. And that is the key to the future of cinematic entertainment. 
NYFA: What did you learn at NYFA that you applied directly to your work on Agent Emerson or your work in general? 
IR: Shooting on 16mm and 35mm film at NYFA was a phenomenal experience and, ironically, working with this wonderful and more-then-a-century old technology affected my work with a less-then-a-decade old generation of VR. 
Not only does working with film introduce one to a proper filming discipline, it also taught me that live playback is not a necessity. It gave me the ability to see the shot by seeing the blocking, the camera positioning, the lighting in the scene and knowing the lens specifics. That came in extremely handy when working with virtual reality where we had no technology for a live VR playback.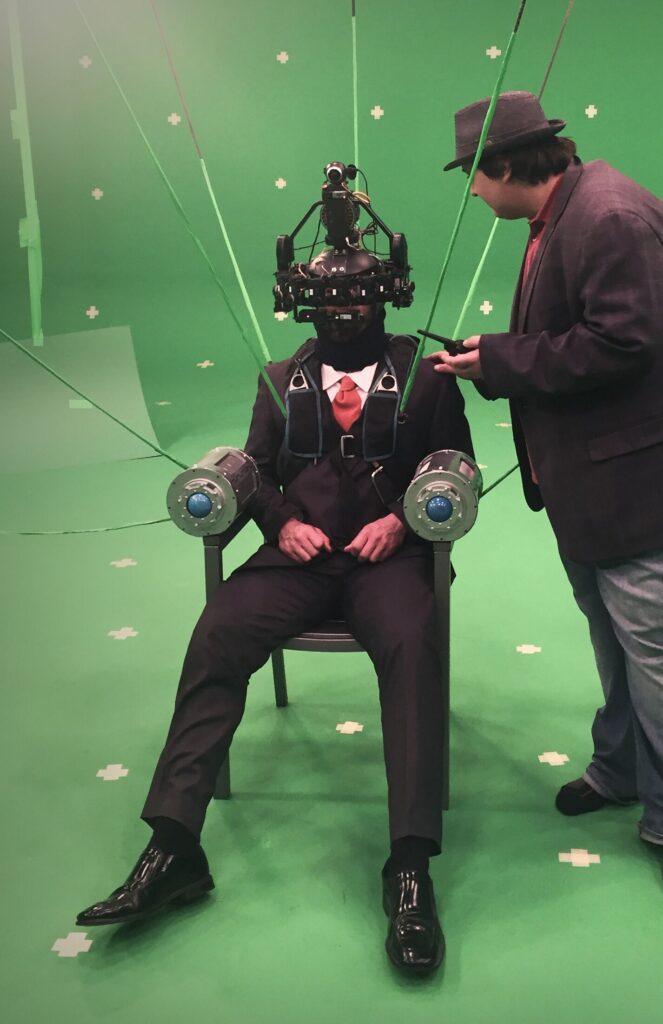 NYFA: What advice would you give to students just starting out at NYFA? 
IR: BE CURIOUS. Enjoy learning, because learning doesn't stop after graduation. Keep reading, follow the directors, producers, and content creators you admire. Always be expanding your knowledge on film industry, technology and beyond. You are as valuable to the industry as what you know and can accomplish. Grow your value all the time. 
DON'T BE AFRAID TO EXPLORE. Film school is the safest possible environment for that and NYFA will be there for you to lean on and learn from. Exploring is the only way to prepare and be ready for everything when it comes to the constantly-evolving landscape of cinematic storytelling. 
NYFA: Anything I missed you'd like to speak on? 
IR: With all its challenging complexities and unprecedented potential, I find it mesmerizing that VR is just a certain number of still images creating an illusion of motion. 
New York Film Academy thanks BFA Filmmaking alum Ilya Rozhkov for taking the time to speak with us, and encourages everyone to check out Agent Emerson when it is released on Oculus Rift (Go and Quest), HTC Vive and Cosmos, and PSVR on November 22.
by nyfa