New York Film Academy Acting for Film alum Howard Campbell has hit the ground running since graduating NYFA, not only auditioning for roles as an actor, but putting himself behind the camera as a writer and director. 
His short film Sick Boys Die Alone is now available to watch on Amazon Prime and follows a diagnosed bipolar comedian as he shares his last jokes on an unexpected crowd after a lifetime of unfortunate events. 
NYFA caught up with the Acting for Film alum to discuss everything from wanting to become an actor and studying at NYFA, to taking on the hybrid role as a director and writer.
New York Film Academy (NYFA): Where did you grow up and how did you first get involved with acting?
Howard Campbell (HC): I was an army brat from birth so I don't really have one place that I grew up in. It was more of a collective of different states because my family moved around so often. However, I lived in Texas the longest so I sometimes claim that that's where I'm from. 
My earliest memory of wanting to be an actor was probably around seven years old. I was obsessed with Jurassic Park and the original Karate Kid movie, so I would just rewatch movies like that around that time, and essentially repeat everything I saw the actors doing. A year later, I got my own VHS camera and started making little films myself.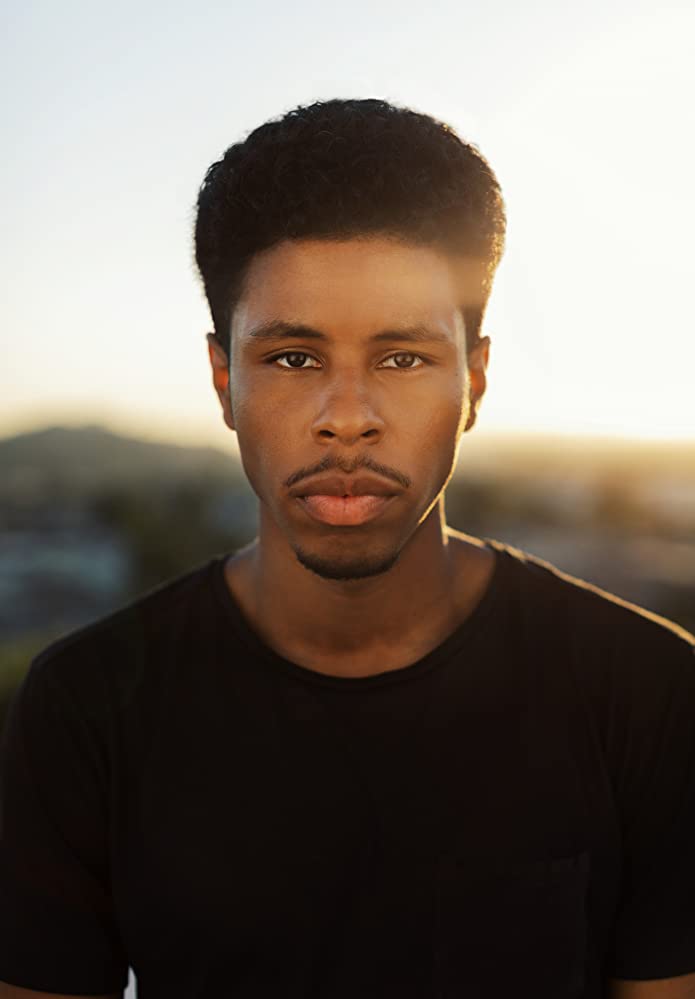 NYFA: So what made you decide to come to NYFA?
HC: Aside from wanting to get better at my craft, NYFA's location and the fact that we would be able to work on the Universal Studios backlot is what really sold me on attending. Directing is equally important to me and I liked that NYFA had a whole department for filmmaking because I knew somehow I'd be able to to learn more of that side too, even though I did the acting program. 
NYFA: That's exciting, so the hybrid learning was key in how you decided what you wanted to study. Do you have any advice for incoming students?
HC: My advice to incoming students would be to go to as many of the networking events, Q&A's, and screenings that you can! I went to the Q&A's religiously and aside from the knowledge you're getting from working professionals, you may also get inspiration you need to keep going. Also, the school is what you make of it; so if you really want to improve or learn, you will. But you have to do the work.
NYFA: After graduation, how did you seek out auditions or what was your first big start in the business as a professional?
HC: After graduation, I found an agent and manager who began submitting me to auditions. It was much harder than I thought it'd be but when you book something, it's rewarding; a never ending journey though. I'm still VERY early on in my career and even though I have a couple projects under my belt, I still deal with rejection every week and the inconsistency of the life of an actor. Ya' gotta love it! (sarcasm).
NYFA: Though you mention your short time in the business, you have still managed to land roles on some notable shows like Snowfall and The Boys? What was that like?
HC: Snowfall was actually one of the first projects I booked and I couldn't be more grateful for it. Being on such a stylized, serious show was a dream of mine. All the actors we're so talented and took the work so seriously that every day on set I would just watch and learn from everyone, including the crew. 
I had a tiny scene on Amazon's The Boys, but it was great doing that show because It allowed me to travel and meet really dope people in Canada. I also learned more about the making of a high budget action-superhero show, which I didn't think I would see for a while.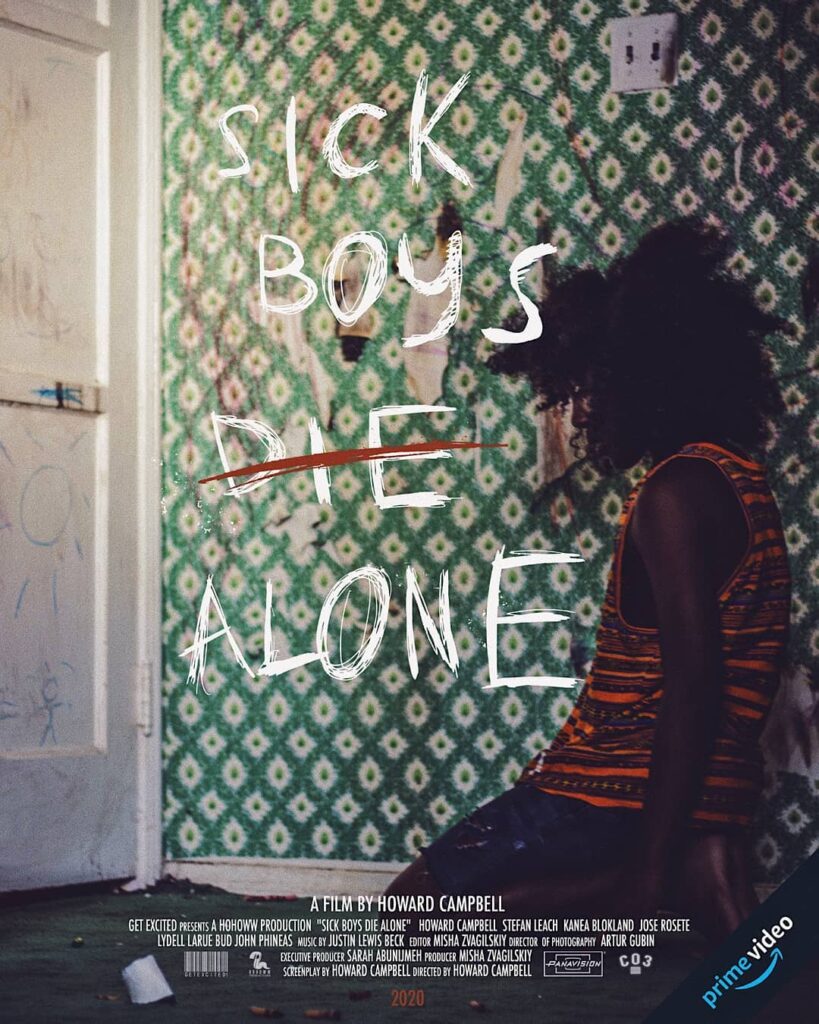 NYFA: You wrote, directed, and acted in your film Sick Boys Die Alone. The film itself really captures the dark side that many comedians draw from to make jokes or their commentary on life, which many creatives do for their own craft. What inspired you to make this film?
HC: A couple things inspired me to make my film Sick Boys Die Alone. Mental health is, and probably will always be, an extremely important topic to me. So writing "Sick Boys" was honestly therapeutic for me because I was going through a tough time when I wrote it. Also, I have a close friend that's a comedian so I used to go to a few comedy shows and was so amazed at how personal some of the comedians would get with their jokes. 
I knew it had to come from a real place sometimes. I believe people can relate to vulnerability so I thought it was important to tell a story like "Sick Boys" because it's real life; men, people of color, and all humans need to see that represented more on screen.   
NYFA: What do you hope audiences experience or feel after watching Sick Boys Die Alone?
HC: I hope audiences feel more compassionate to all humans after watching the film. I really wanted to reinforce the statement that you really never know what people are dealing with in their lives. We all have a different deck of cards we were given in this life so a little compassion and taking the time to listen and understand people, goes a long way.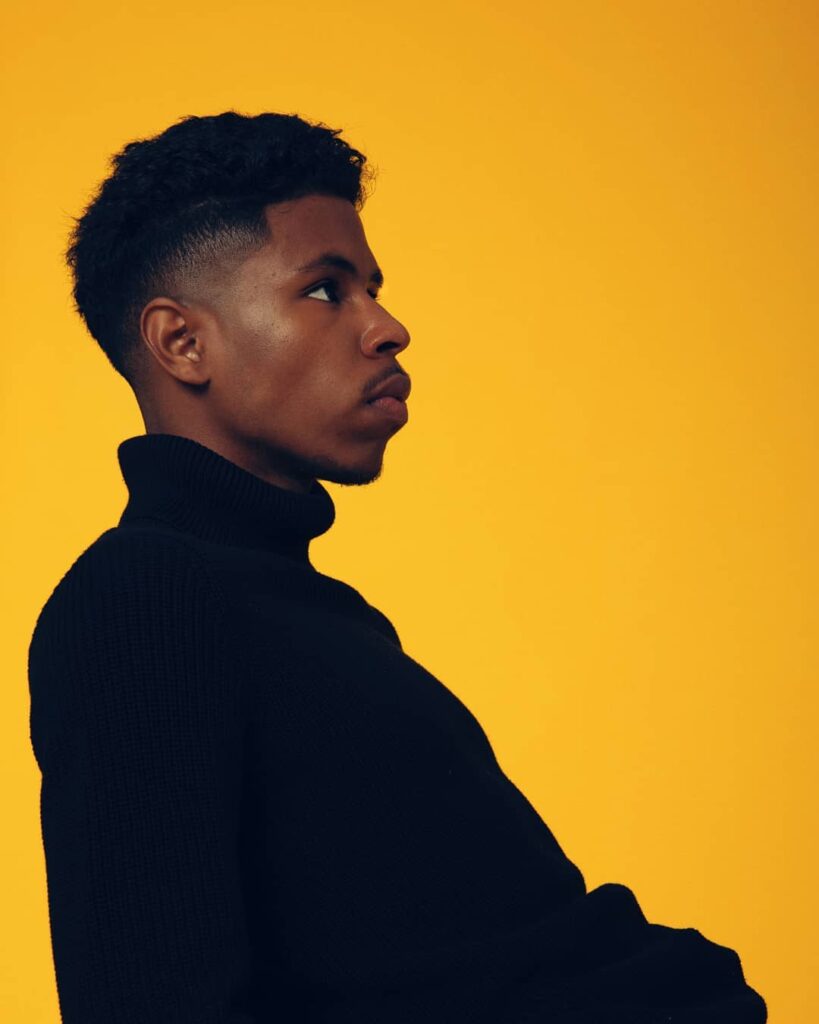 NYFA: Do you have any other upcoming projects you would like us to know about?
HC: Currently, my upcoming projects are in the air. I have a couple exciting pitch meetings coming up for the Sick Boys Die Alone limited series, and a few other projects I have written. I know it's only a matter of time before I find the right home for those projects and can begin pre-production on them. As for me just as an actor, I did do a fun role in a new indie feature that's set to come out this year but I still don't have a specific date at this time, so I don't want to misspeak on it. I'm still auditioning and enjoying the good ol' actor's journey! (sarcasm).
New York Film Academy would like to thank Acting for Film alum Howard Campbell for taking the time to speak on his experience in the industry and encourages readers to check out his latest film Sick Boys Die Alone, now available on Amazon Prime Video and YouTube.
by nyfa