New York Film Academy 1-Year Filmmaking Program alumna Jessica Myhill recently completed a short film that beautifully expresses her perspective on studying at NYFA. We had the chance to sit down with the South African filmmaker to discuss her video, her inspirations, and her experiences with student life at our New York City campus. Whether you are a current NYFA student or are considering joining our community, read on and be sure to check out her NYFA video!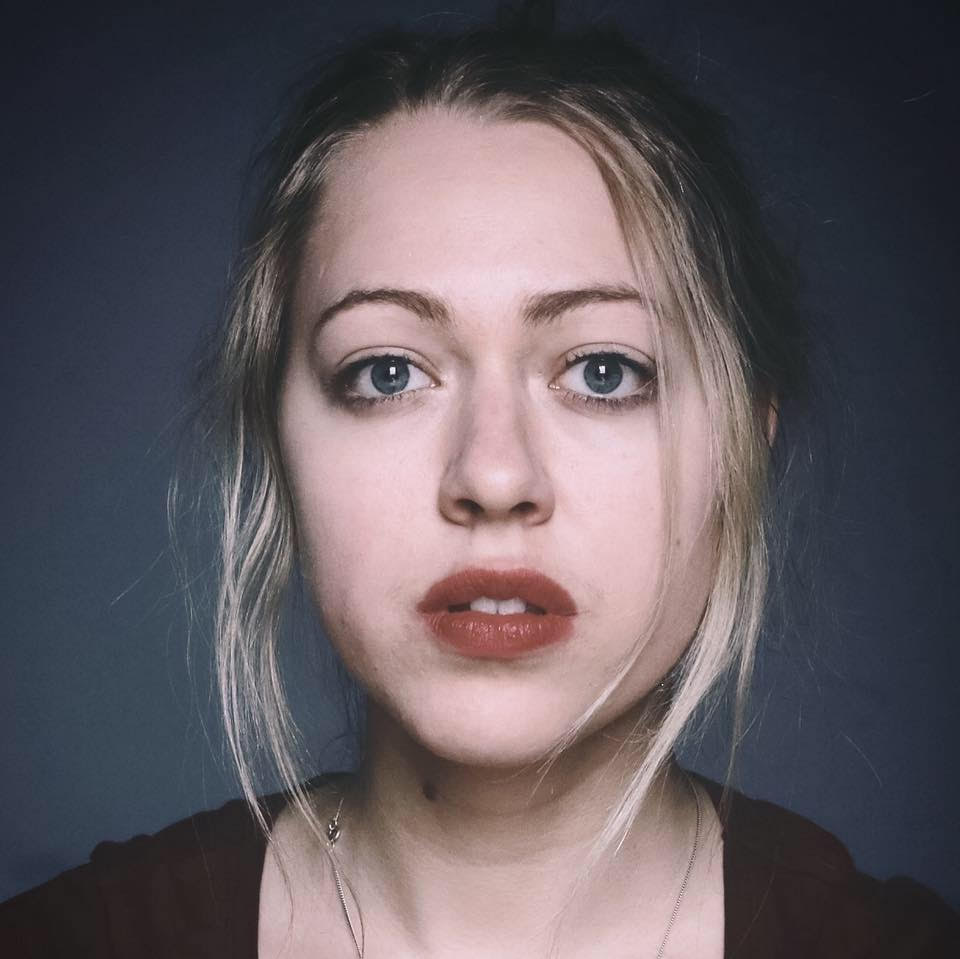 Hi Jessica, thanks so much for sitting down to answer our questions! We're excited that you're here to share your story with fellow NYFA students.
Before we talk about the short film you've created and shared with us, can you tell us a little bit about your journey to New York Film Academy?
I struggled with finding a school which suited me. Many universities or filmmaking schools I was looking at in my own country were too theoretical. I have always learnt best in an extremely hands-on environment. In high school I co-founded a film club with some friends and could already see that if you put a camera in my hands, I will start learning.
It's amazing how much the New York Film Academy has packed into one year of school! I have had the opportunity to learn how to use all sorts of cameras starting from a 16mm Camera to the Red camera. I have written, produced, directed and edited about 10 short films and I have been a crew member for other directors and even acted in one or two films along the way. I have met and worked with so many people from all around the world which has been by far the most fulfilling thing for me as an artist. The collaborative nature of the New York Film Academy is one of my favorite aspects of the school!
What has surprised you the most about your classes at NYFA?
I have always been extremely passionate about nearly every creative medium. This made the diversity of what we got to learn very exciting for me. In high school I was very involved in art and theatre, thus the acting and production design classes were some of my favorites of course.
Do you have a favorite NYFA moment?
It was the shoot of my classmates thesis film (the last film we filmed in my class). I was the cinematographer, one of my favourite roles. After many challenges and setbacks we had trying to shoot this film, this final reshoot was such an awe-inspiring experience. The director was prepared and everyone was just working together so well. I could see all my classmates growth and also my personal growth in trusting and managing the crew as well as my general understanding about the craft of cinematography. Most importantly, it was such a joy to see how much we bonded as a group of individuals
What has been your greatest challenge at NYFA, and how did you overcome it? What advice would you give your fellow filmmaking students?
Constantly coming up with ideas was extremely hard. I had a major period of writer's block while trying to come up with an idea for my final film. I overcame it by bouncing ideas around with friends and family. I think it's important in any creative field to know how to access your creativity. If you are visual, start drawing. If you get inspired by other films, watch lots of film. Learn what inspires you and do that until you come with ideas.
Most importantly, you must trust yourself. Everyone has powerful stories to tell. One just has to learn how to access them.
How do you feel your approach to storytelling has changed over the course of your studies?
Writing for film is challenging, as I sometimes forget to include information that only I know but that the audience may not be aware of. I realized that the craft of writing is learning how to take the audience on a journey. You have the pieces of the puzzle and you have to build it in the most interesting way to really make the final picture even more beautiful and impactful.
What inspired you to want to create your short film about your NYFA experience?
My family were organizing a Catch Up Fundraiser while I was in New York to celebrate as well as update my supportive community of my latest endeavors.
We decided that it would be good idea for me to record a message to summarize my NYFA experience, especially as I could not be at the event [in South Africa]. I set up and recorded an interview with the help of my classmates.
While I started planning and assembling the video, I was compelled to keep adding and expanding the visual elements to paint the picture of my journey more vividly.
In your video you mention what a significant role your community has played in your pursuit of filmmaking. Why is community important in film?
Filmmaking, in my opinion, is the most collaborative art form there is. Not only is it many different types of crafts and artists joining together but it also is a way of connecting with many ideas from the world and making it into a form of art.
You share in your video that you really discovered a lot of value in studying along with NYFA's very diverse, international students. What is your biggest takeaway from meeting students from around the world?
Learning about the different cultures of my classmates was extremely interesting. I learnt we are different culturally in what we eat and wear and our traditions. The universal truths of what we all relate to become very clear – especially in film where these themes are explored often. It did make me see home differently and I have returned to visit South Africa with a huge appreciation of the weather, the food and the general spirit of the people.
Did you discover any new artistic inspirations from other cultures?
I fell in love with "Chunking Express" directed by Kar-Wai Wong. I admire how he captured the feeling of loneliness in such a visually stylized way.
What was it like studying film in a country other than your own?
It was character building to say the least. Living away from my family and living alone for the first time really forced me to grow. I had found a good support system in New York which eased the burden of being an international student living on a very weak currency.
What's inspiring you right now?
I am inspired by the active responses to the current injustices of our society. It reminds me of the truth of this quote by Elie Wiesel: "The opposite of love is not hate, it's indifference."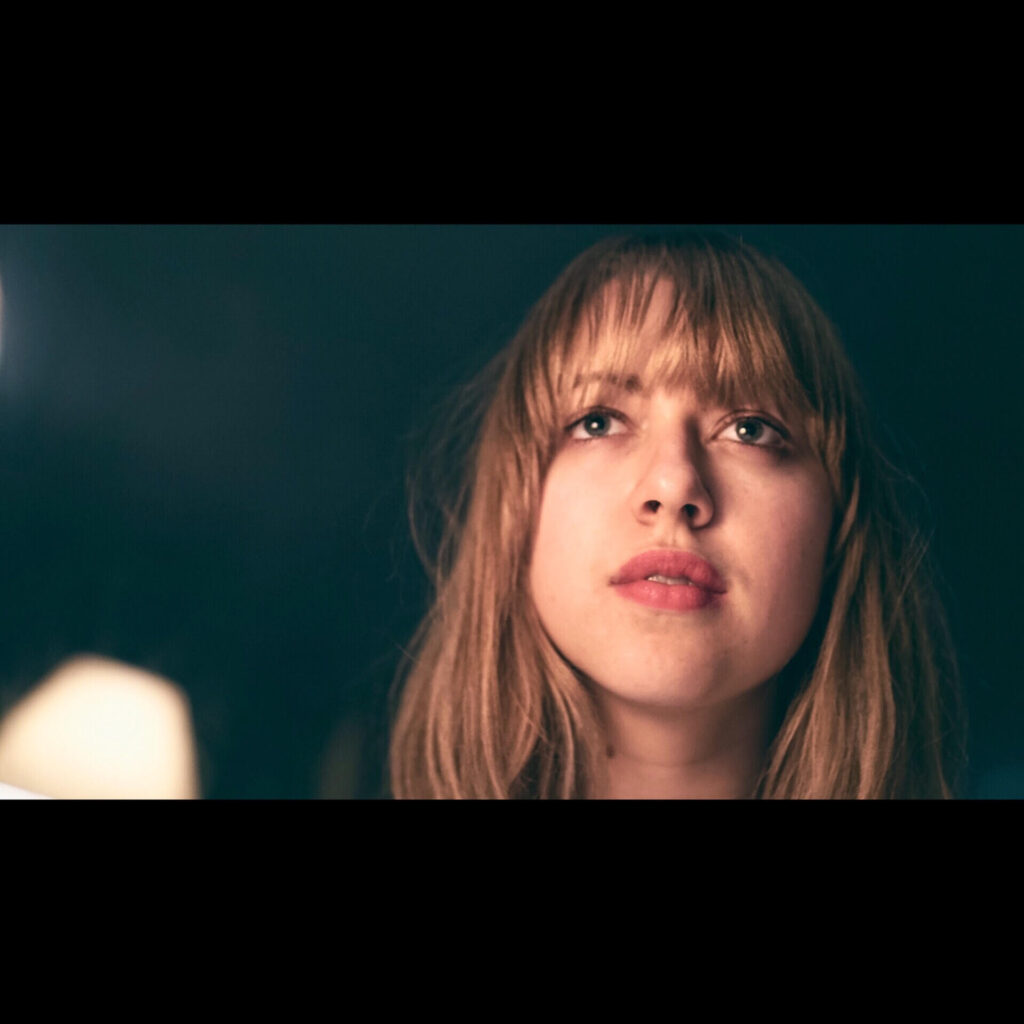 What's your favorite film?
"American Beauty"!
Any last thoughts you'd like to share that we missed?
I think it is important that more females go into filmmaking. I am so glad to see many strong females around me in this industry, but we need more.
It is also important that females allow themselves to be treated in the same way males are treated. If you are a gaffer and are able to carry lights, carry them instead of allowing a man to do it for you even if their intentions are good.
Equality in this field starts with people treating female filmmakers the same way as they treat male filmmakers.
Jessica, thanks so much for sharing your insights and your NYFA story. Congratulations on completing a lovely film. We can't wait to hear about what you're up to next!
by nyfa