New York Film Academy (NYFA) Filmmaking Conservatory alum Donald A. Eferere (a.k.a Ead, the Creator) has directed music videos and has collaborated with popular recording artists such as Falz the bad guy, Teni the Entertainer, Mark Bautista, Dj Neptune, Sean Tizzle, CDQ, Reekado Banks, Peruzzi, Mayorkun, Yonda, Highonfi, Jkinggz, Trepdee. As a Film Director, EAD has also experience success.
His more recent film, Dari Ji Mi, won the Best Short Film USA category at the Toronto International Nollywood Film Festival in Canada and was also an official selection for several festivals in the United States including the Capital City Black Film Festival, Rhode Island International Film Festival, Queen City Black Film Festival and many others. He is also currently in post-production for his upcoming Short Film Smith's Way Out, which features Tony-nominated Actress Starletta Du Pois, along with a remake of the three little pigs and the big, bad wolf in a film called Reality.
New York Film Academy was able to catch up with EAD to discuss more about his award-winning short film, as well as his upcoming projects.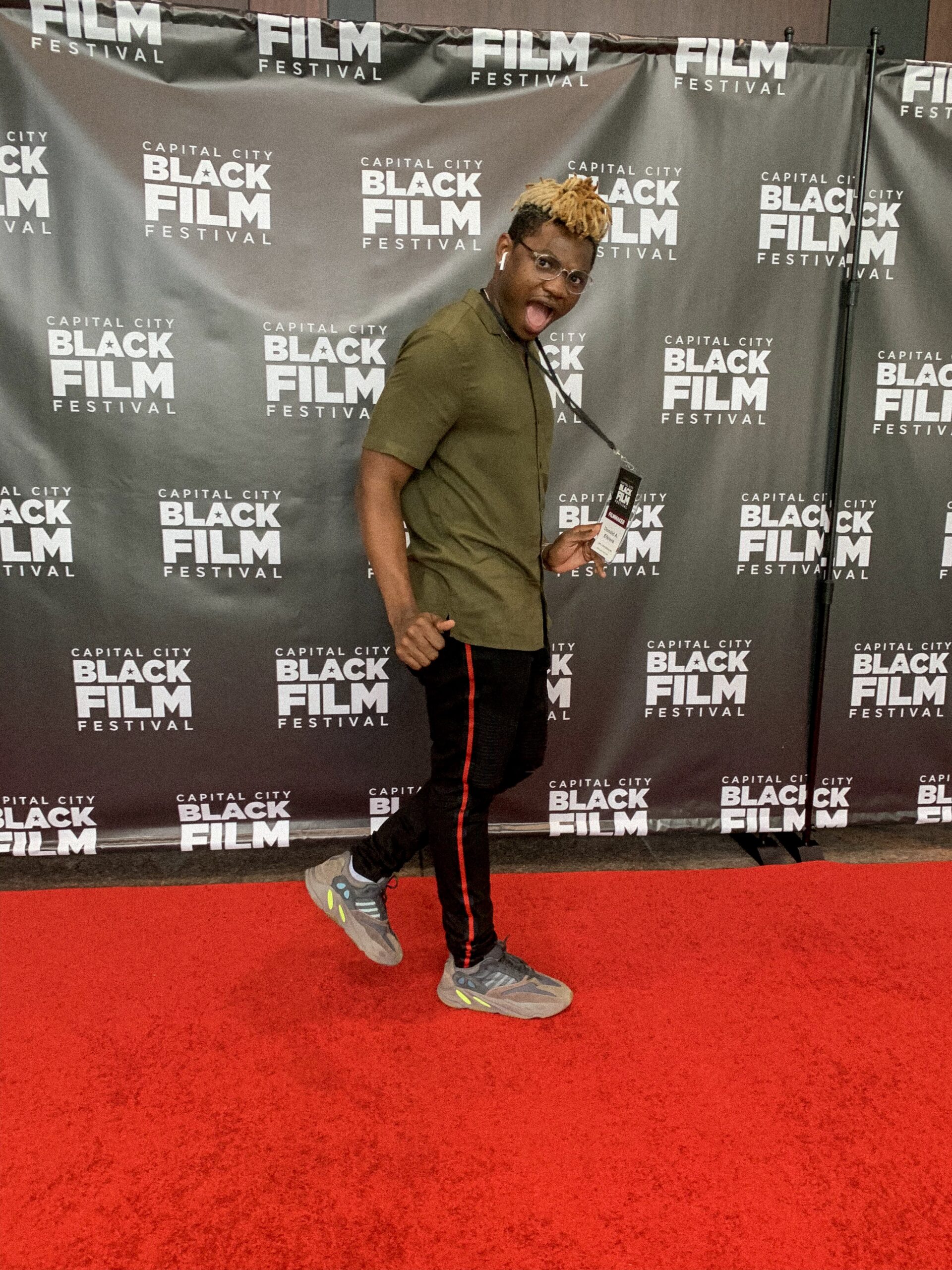 New York Film Academy (NYFA): For those who may not know your background as a creative, can you share a bit more on how you became the creator you are today?
Donald A. Eferere (EAD): My name is Donald A. Eferere, popularly known as EAD for the music videos and content that I create. I was born in Nigeria, but I am currently based in America; I relocated to the United States shortly after completing my Bachelor's degree to study filmmaking in 2016 at the New York Film Academy for eight weeks. That move completely change my mindset on how I viewed my art and the next steps that i needed to take. So I went back to my country to make music videos my main focus and because of my five year background in photography, it totally worked out. By 2019, I was 150 music videos deep and I lost inspiration, so I decided to go back to the New York Film Academy for a year. That's where my journey really began.
NYFA: Can you tell us about your film Dari Ji Mi?
EAD: Dari Ji Mi is a film where the lead character, Mr. Bankole, has taken the worst advice ever from his late wife's sister, who advised himself to put a curse on his daughter in order to protect her from the alarming high rate of rape going on in the town. He succeeds in putting a curse on her and made his daughter, Ife, promise him that she'll keep herself till marriage. This takes a terrible turn when her boyfriend Peter dies suddenly after having intimate relations with Ife for the first time.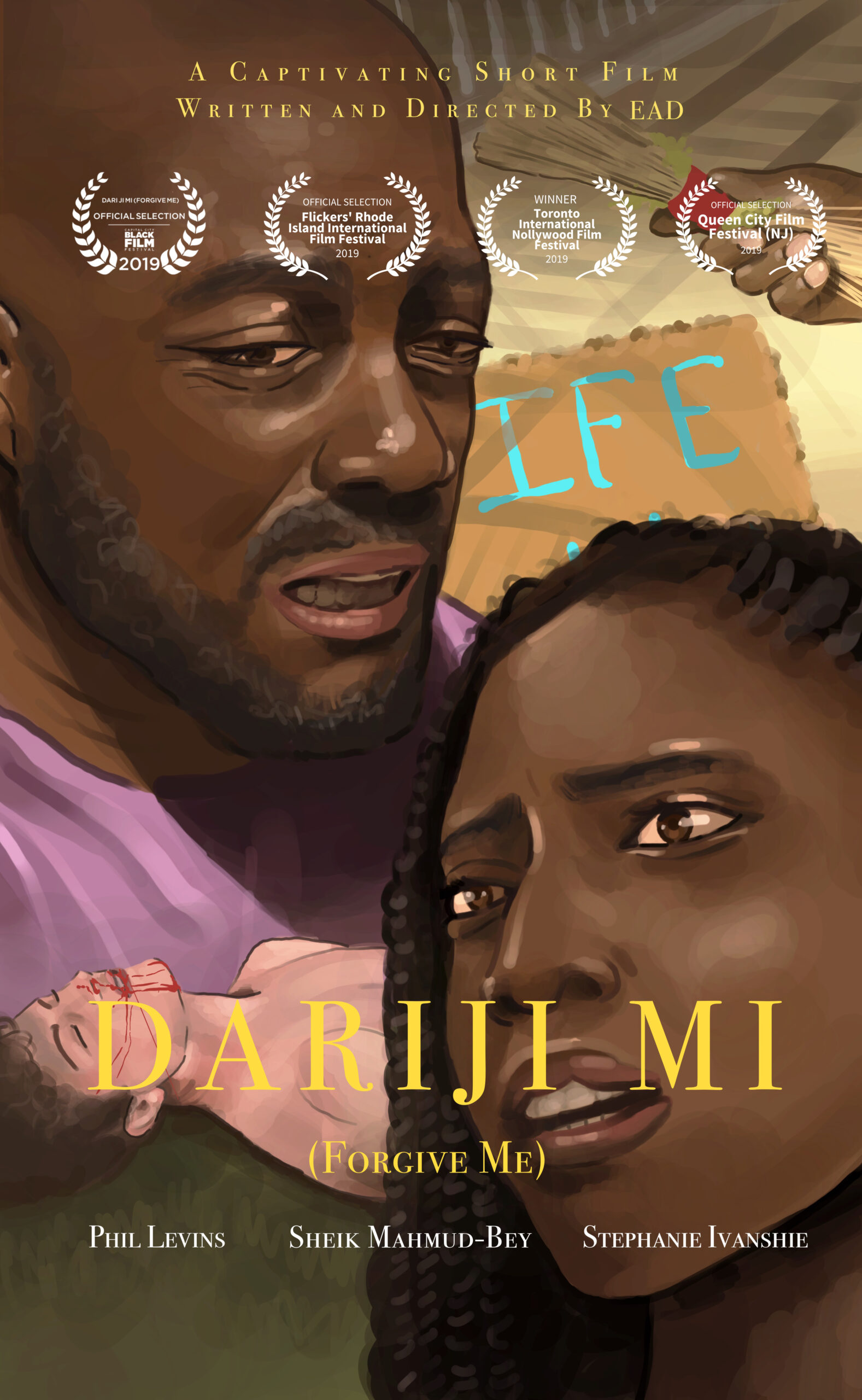 NYFA: What inspired you to make Dari Ji Mi?
EAD: In Africa, kids have been brainwashed and put in certain situations that have damaged their lives one way or the other. Either it's the profession that they have to choose or abstaining from sex till marriage. I really wanted to raise awareness to the parents who force their children to make certain decisions. The truth is that decisions really scar children and restricts their exposure level. I also intended for my film to send a message to the children, so they believe in themselves and discuss these things with their parents because they are the authors of their lives and their parents should just be guides. Dari Ji Mi has had great success on the festival circuit.
NYFA: What other projects are you working on or do you plan to work on?
EAD: I also have two short films currently in post-production; Smith's Way Out, which features Tony-nominated actress Starletta DuPois and my remake of the three little pigs story called Reality. I believe that the steps I'm taking can really aspire young creators out there. So I recently started my company "RDCYF BRAND" which means Respect D Creators Young Future, and I am slowly building the company way up to achieve the goals of creating a better life for our young creatives and brands back in Africa and abroad.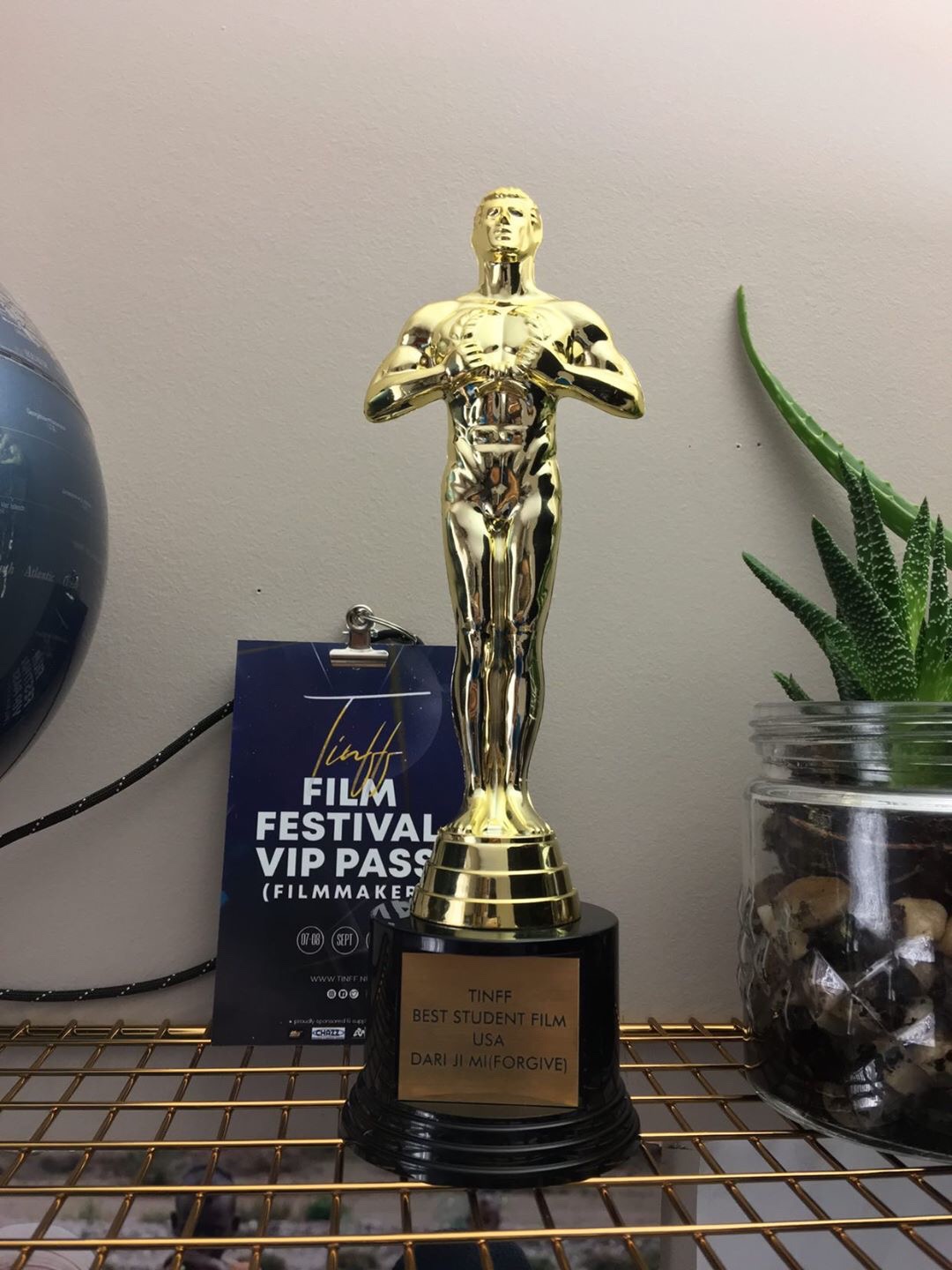 NYFA: What did you learn at NYFA that you applied directly to your work on Dari Ji Mi, or your work in general?
EAD: NYFA really helped with making me a better producer and gaining skills in team building and planning to make my projects better.
NYFA: What advice would you give to students just starting out at NYFA?
EAD: Take every class project seriously. Make use of the resources and get your reel up because you'll need it when you leave NYFA. It's a jungle in the outside world. Best of luck!
New York Film Academy would like to thank NYFA Filmmaking alum EAD, the creator for taking the time to share his inspiration and advice to incoming filmmakers and looks forward to seeing EAD make his way in more film festivals with his upcoming projects.
by nyfa