In 2018, Somasekhar "Som" Kovvuri decided to leave his job and pursue his dream of finally becoming a filmmaker. With a younger son in Berklee College of Music in Boston, Kovvuri, encouraged by his family, was also back in school at NYFA's New York campus to study the filmmaking craft. 
NYFA caught up with one of its own just as Kovvuri is in the middle of screening his latest film Freddie's Piano at the Scottsdale International Film Festival to discuss his film and what the director has been up to since attending NYFA.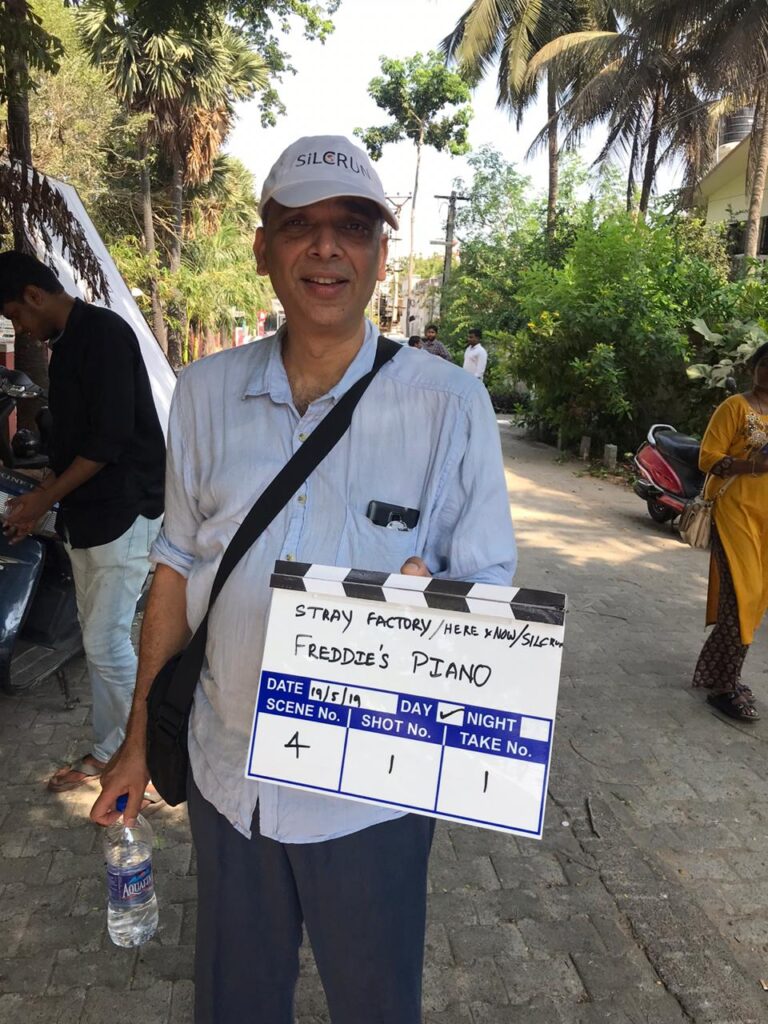 New York Film Academy (NYFA): Thank you for taking the time to speak with us Som! For those who may not know, can you share more about your film Freddie's Piano?
Somasekhar Kovvuri (SK): Freddie's Piano is about two recently orphaned brothers trying to make sacrifices to fulfill each other's perceived needs but finally realizing all they need is each other. As time progresses the film depicts how they balance their grief, their responsibilities, and life's normal activities in their unique ways.
NYFA: How did you get involved as a producer? What was it like working alongside your wife for this project?
SK: Being our first film, it was a great learning experience being involved as a producer.  My work experience in the corporate world fortified my belief that if you get a good team together, give them independence, and remove obstacles it results in success.  Lisa and I followed the same principle with this film. I also stepped into the role of casting director. I was truly fortunate in connecting with KM Music Conservatory in Chennai and finding Pranav to play the role of Freddie.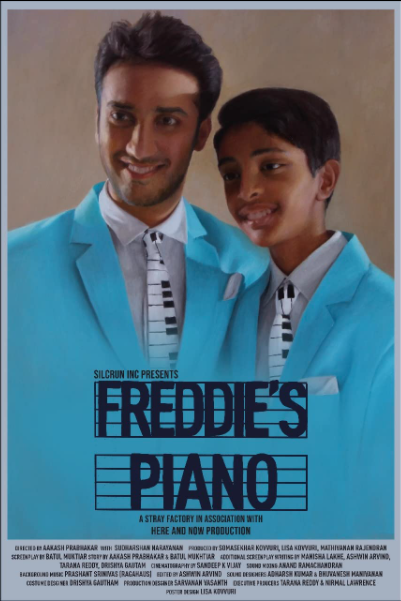 On the set, Lisa (my wife) and I were mostly behind the monitor. Being a portrait painter, she could appreciate the intent of our art director and cinematographer and helped me understand them better. It was great working alongside her and I am happy with the painting she did of Freddie and Aden in their piano ties for our poster. 
NYFA: How do you feel now that your first feature film has been accepted into the Scottsdale International Film Festival?
SK: I was happy with how the film turned out but was not sure how objective I could be, so I feel extremely glad that the film got accepted into the Scottsdale International Film Festival. It validates my initial thought that we made a good film. Oscar-winning composer, Mr. A.R Rahman (Slumdog Millionaire), even tweeted our trailer with congratulations.
Congratulations to #FreddiesPiano team for being accepted to Scottsdale International Film Festival.https://t.co/W5GaN5Dcfzhttps://t.co/0aElrDRaso@KovvuriSom @mathivananr @aaki_hereandnow @RagaHaus pic.twitter.com/YC1WjhnLp7

— A.R.Rahman (@arrahman) October 9, 2020
NYFA: After initially completing your course at NYFA and before completing Freddie's Piano, what did you work on?
SK: Just one project. During the course, a fellow student, Aakash Prabhakar (also director of Freddie's Piano), pitched his idea for a film about two brothers. I liked it and agreed that I and my wife Lisa would produce the film. After the course, we started working on the script for Freddie's Piano, then location hunting, casting, acting workshops, and producing. This year we began submitting to film festivals and now looking for a buyer.  While he was finishing the post his film, Aakash juggled a few plays including Visiting Mr. Green by Jeff Baron in different cities in India. Incidentally, M.K. Raina who plays the lead role in this play was also the lead in the film 27 Down, a film by Awtar Krishna Kaul that initially revealed to me the powerful nature of film when I was a teenager. 
NYFA: What kinds of projects do you want to get involved with in the future?  
SK: I would like to get involved with feature films with a good story to tell.  Hailing from a village in India and living in many cities around the world puts me in the fortunate position of having understanding and access to a wide range of locales, stories, talent,  and languages that I can choose from.   
NYFA: Do you have any upcoming projects? 
SK: I am currently focused on the distribution of Freddie's Piano, Aakash is working on writing his next film, and my two sons are excellent musicians from the Berklee College of Music. The thought of a film with creative use of music has crossed my mind but nothing concrete yet.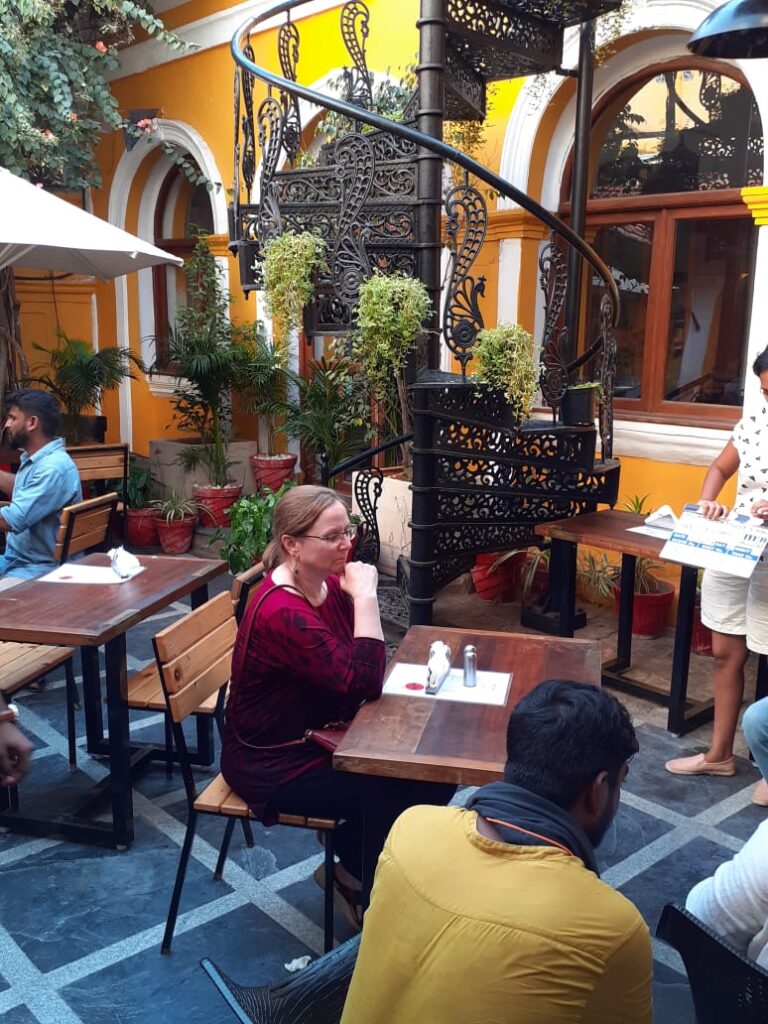 NYFA: Is there anything else you would like us to know? 
SK: I must say that the NYFA filmmaking course gave me a lot of confidence. The projects simulated real movie-making conditions (as I found out during the filming of Freddie's Piano) and it was immensely helpful. The instructors are experts in their crafts too. While I benefited from many, I would like to thank the following teachers in particular: Andi Deliano, Ben Cohen, Austin Smoak, Till Neumann, Moebius Simmons, Shiek Bey, Kris Kato, Heng-Tatt Lim, and Davide Berardi.
New York Film Academy would like to congratulate NYFA alum Somasekhar "Som" Kovvuri on Freddie's Piano being selected to be part of the Scottsdale International Film Festival and looks forward to news on distribution and what's next from the Filmmaking alum.
by nyfa