UK native and co-founder of Lone Wolf Studios Max Peltz has had a bustling career since he finished his 1-Year Producing program at NYFA in 2013. From learning about what it meant to even become a producer to starting his own company, Peltz has become a prolific producer and writer in his own right working with distributors like ABC, Hulu, and Showtime to name a few.
Ahead of the release of his latest project Bad Hombres (for Showtime), New York Film Academy caught up with the Producing alum to learn more about his recent projects, his time at NYFA, and what it means to be a producer.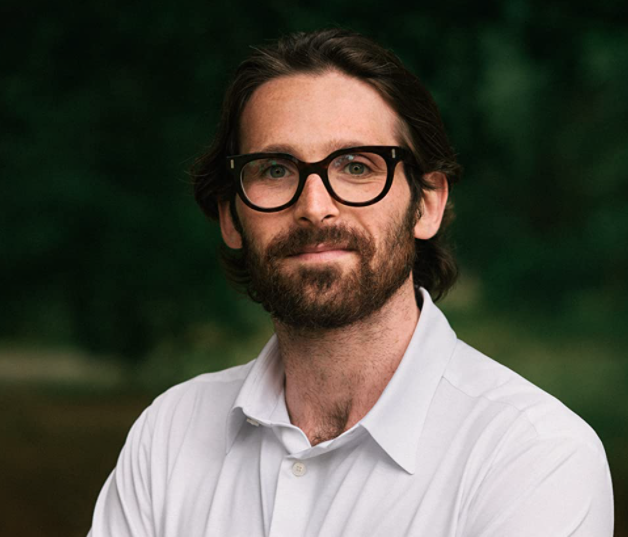 New York Film Academy (NYFA): What made you decide to pursue a career in producing?
Max Peltz (MP): I've always loved watching films, but I was also incredibly curious about the work and team effort that went into actually making a film. Two of my cousins were film producers, and I would spend hours talking to them about their craft. By the time I started university in the UK, I knew I wanted to be a producer.
NYFA: What made you decide to come to New York Film Academy?
MP: After studying Business and Marketing at university, I knew that I had to become a producer. First, I first needed to learn what the job entailed and the various roles that come together to make a film. I found the New York Film Academy through online research and was impressed by the diverse number of courses and the producing curriculum. I made the right choice! In particular, Neal Weisman, Nick Yellen, and Lanre Olabisi taught me a huge amount about the art of producing. Neal and Nick put a lot of care and time into their curriculum and students, while Lanre gave me my first opportunity in production. I'm so grateful to them for this.
NYFA: What advice would you give to any incoming students?
MP: Three things I would say to any incoming student are:
Listen

Take notes

Take every opportunity that comes your way. Attention and hard work are the key ingredients to success in any career. Opportunities are the only variable you can't control, so always take them on.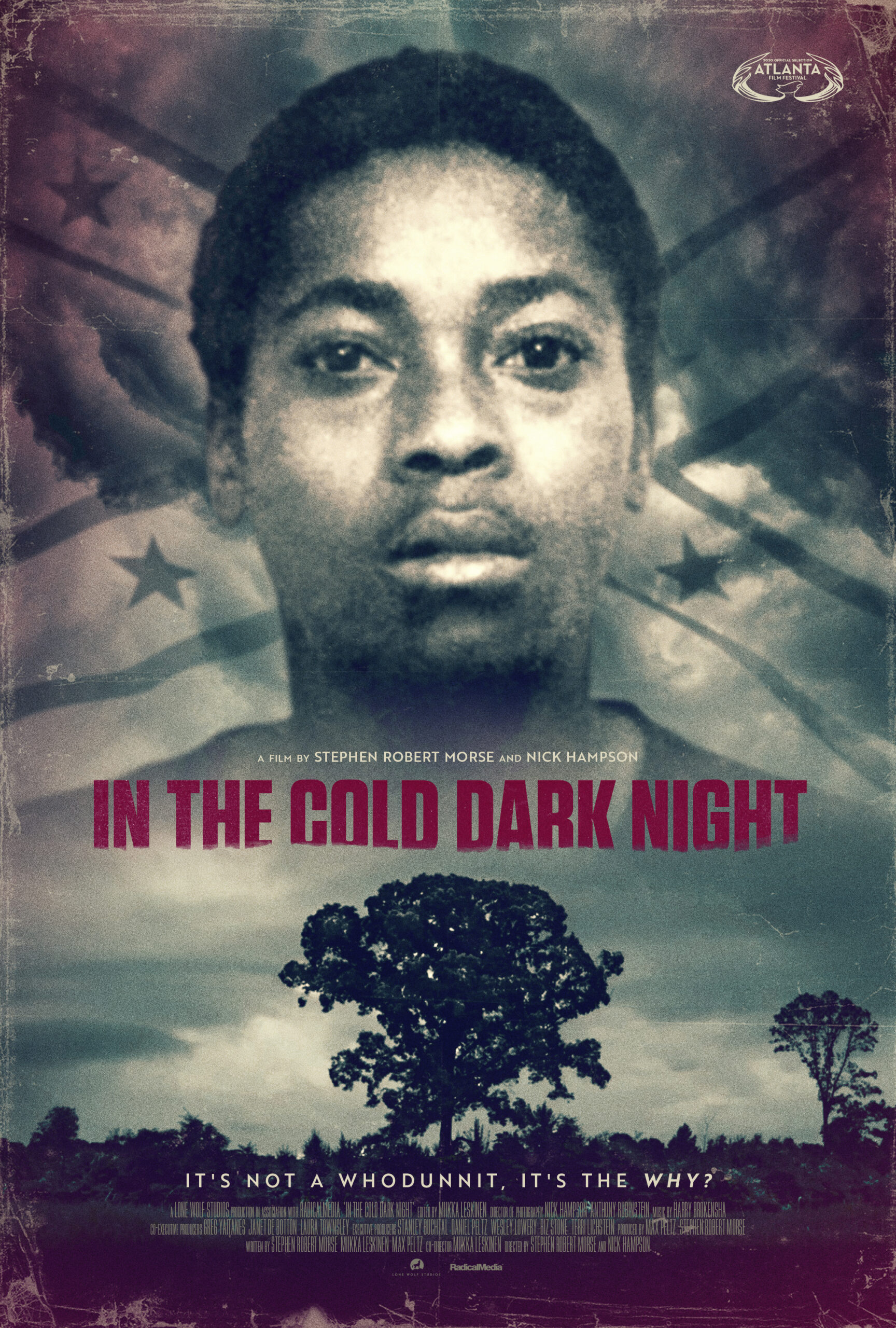 NYFA: Can you tell us more about your documentary In The Cold Dark Night and where people can watch it?
MP: Yes! In The Cold Dark Night examines both the 1983 and 2018 investigations into the murder of African-American man Timothy Coggins. The film highlights how one era enabled this crime to go without punishment and how the other attempts to bring justice decades later. It features a 360-degree view of all people involved within the case, conveying themes of hope and resilience. It's available to watch on ABC/Hulu in North America and on Sky Documentaries in the UK.
NYFA: How did you get involved on the project? What inspired you to write/produce it?
MP: Almost three years ago in October 2017, I was watching a football match when my iPhone suddenly lit up with the CNN headline: "Cold case no more: Police arrest 5 in 'torturous' 1983 slaying." At the time, I was unemployed, I had just finished a short film, and I was looking for stories that interested me both on a personal level and ones where I could also make a difference on a broader, societal and cultural level. As anyone will and should know, race relations is such a painful subject in the world right now. Its history in the South, in particular, is frightening. As the nights passed on and on, I kept thinking of the article I had read. So I decided to do something about it. I contacted the key contributors and, later that month, I flew out to Griffin, Georgia, where I met the key contributors in the story from the Sheriff, District Attorney, Georgia Bureau of Investigation (GBI), and Timothy Coggins' family. The rest is history. We filmed for the whole of 2018 and initially thought of it as a four-part series, but once we got into the edit, we eventually decided to structure it as a feature film. It's essential to always be adaptable in this industry as trends and formats are ever-changing.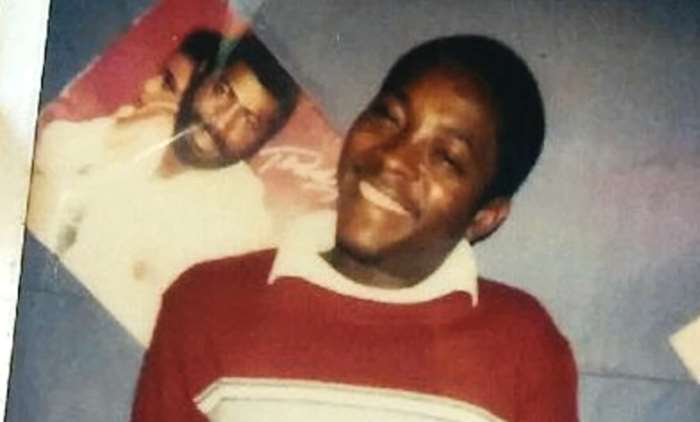 NYFA: With so much discourse right now and momentum surrounding systemic racism, why was it important that people see this project?
MP: It is important for precisely the reason you mention. The message, which most resonated with me from the Black Lives Matter movement, is the one of education. Making this project educated me on the history of racism in the United States—in particular the South—and I feel that everyone should be aware of this history and how it is still very much widespread in the present day. Being aware of systemic racism is the start of making a difference. Then the hard work begins.
NYFA: What other projects have you worked on?
MP: After finishing the NYFA producing program, I worked on a feature film, Somewhere in The Middle, directed by Lanre Olabisi and then interned at A24 and Jean Doumanian Productions.
In 2014, I moved back to London, which is where I fell into the documentary space. I worked on several documentary films for the BBC including, Decadence and Downfall: The Shah of Iran's Ultimate Party (2016), Unknown Male Number 1 (2017), and Oink! (2017).
Following this, I decided to start producing freelance, my first project being the docuseries Hacker: Hunter (2019), available on tomorrowunlocked.com. Now, my business partner Stephen Robert Morse and I run Lone Wolf Studios in the UK, and we are developing several unscripted and scripted projects.
NYFA: For those who may not quite understand the role of a producer – what would you tell them a producer does, in your own words?
MP: It's a great question. A producer is a person who has to anticipate problems before they happen, as well as solve them when they do happen. They have to support their director to realise their vision; that can be creative support as well as organisational support. They're responsible for the hiring and firing, the fundraising and budget, the pitching and shopping. Simply put, a producer is involved in every step of the way and every single area of the project. A producer makes sure that there is a working system in place, from the inception of a project to delivery.
NYFA: What makes you excited about a project?
MP: Stephen and I founded Lone Wolf Studios with the principal aim to tell commercial, hard-hitting, and character-driven stories that create lasting social and cultural impact. All of the films we eventually decide to work on must be smart, entertaining, and impactful. They have to be stories which we are passionate about.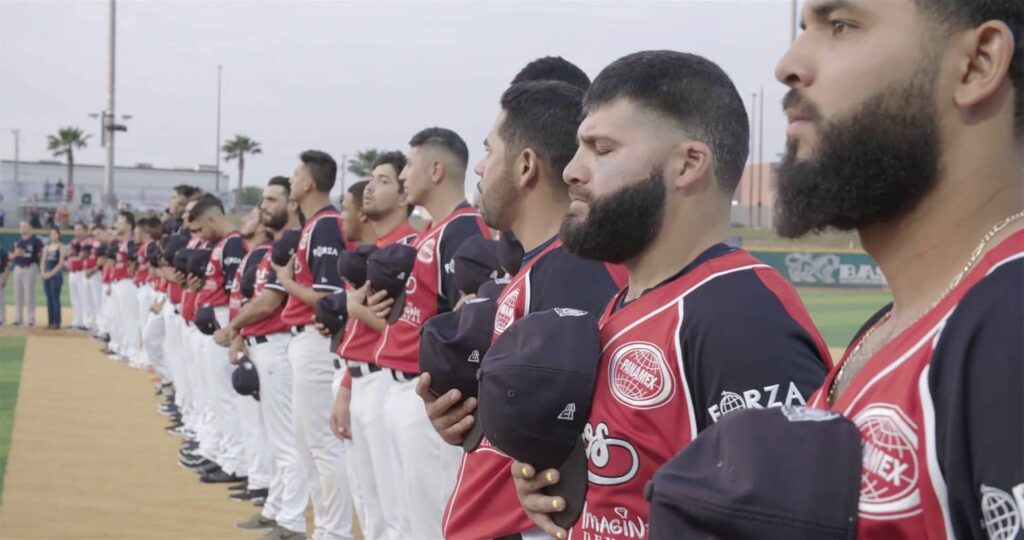 NYFA: Can you tell us about your latest project Bad Hombres for Showtime and any other upcoming projects you may be working on?
MP: Yes! Our documentary Bad Hombres airs Friday, October 16 on Showtime. The film looks at a professional Mexican baseball team who play half their home games in Laredo TX and half their home games in Nuevo Laredo Mexico. They have to cross the border by foot each time they play in the US. Our amazing director, Andrew Glazer, presented this project to us back in January 2019. We instantly fell in love with the story and the characters, and asked our team at CAA to start setting meetings. Showtime was the first meeting we had and, fortunately, they commissioned it a few months later. I produced with Stephen and Andrew.
The story has so much heart coupled with the overarching political issues between the USA and Mexico. Tune in tonight! It's also available on-demand thereafter.
We also have a scripted limited series set up with Fuqua Films, Propagate, and CBS Studios, based on a book we optioned last year, and lots of projects in development! It's essential to always have a pipeline of projects.
NYFA: Any advice you'd like to share for working in the industry?
MP: I would encourage any aspiring filmmaker/producer never to get too beat up by criticism. It's an incredibly difficult industry to break into, but you have to work hard, stick to your convictions, and you will be fine. Consider it a journey rather than a career.
New York Film Academy would like to thank Producing alum Max Peltz for taking the time to share about his experience at NYFA, his career as a producer, and his recent projects. Peltz's upcoming documentary Bad Hombres premieres on Showtime on October 16, 2020 at 9 PM ET/PT.
by nyfa