"No matter what people tell you, words and ideas can change the world." – Robin Williams
The world is reeling from the news that Robin Williams, at the tragically young age of 63, has committed suicide. As a man who gave so much to so many people, we truly lost a one-of-a-kind entertainer whose creativity and talent was unprecedented.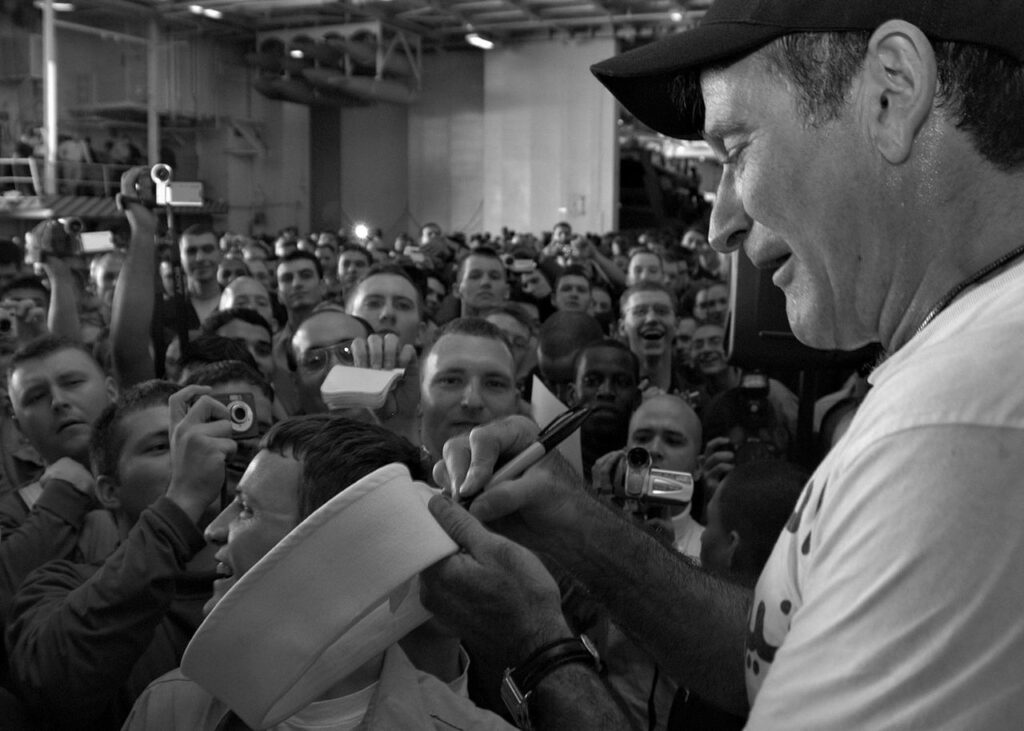 Williams' struggles with severe depression and substance abuse were no secret, and many questions will inevitably be raised surrounding the circumstances of his passing over the coming days. Alongside the tragedy surrounding this, a small, tiny slither of positivity is that it gives us all the opportunity to talk about the issues Williams faced and hopefully inspire others facing similar struggles to get the help they need.
While we collectively do this, it's important to also remember and celebrate the good times he gave to us all.
Even a list of Robin William's best movies doesn't do justice to his career given his many decades of success in stand-up comedy and other areas, but it's a pretty good place to start.
5. Good Will Hunting
Very few films feature as much heart as Good Will Hunting, and it was the exceptional levels of performance delivered by both Robin Williams and Matt Damon which brought it home. The movie could easily have descended into sentimental cliche if crafted by lesser-skilled hands, but instead we were treated to a masterclass in both acting and directing. When cinematographers in decades to come look back on Williams' career, his role in Good Will Hunting will undoubtedly be picked out as one of his finest.
4. Aladdin
https://www.youtube.com/watch?v=2FGfUdzj2Sc
One of Disney's best modern releases was also one of Williams' finest performances, and it's hard to think of a voice over artist that ever brought more to a movie than his portrayal of the Genie. It was bombastic, it was over the top, it was borderline insane; by rights, it should have been irritating at best and downright baffling at worst, but that was the brilliance of Robin Williams: he put so much natural charisma into every performance that it was never short of endearing.
3. Good Morning Vietnam
Much in the way that his performance in Aladdin was ludicrously emphatic yet entirely loveable, Good Morning Vietnam gave us more of the 'undiluted' Robin Williams that we craved for. As a movie that is remarkable in its ability to mix such dark subject matter with outstanding comedy, it's probably the go-to Williams movie that we're all going to re-watch in the coming weeks.
2. Dead Poets Society
https://www.youtube.com/watch?v=SnAyr0kWRGE
It's a fantastic movie in and of itself and Williams doesn't get a great deal of screen time (it just feels like he did given his scene-stealing acting), but Dead Poets Society will stand as one of the best examples of his more 'serious' roles alongside Good Will Hunting. One of his greatest talents was knowing exactly what was needed for a role, then deliver that 100%.
1. What Dreams May Come
It wasn't the finest movie in Robin Williams' filmography, but is worthy of mention given that its little-known status has taken on a whole new relevance given that What Dreams May Come is a hauntingly bold exploration of death, suicide and depression. Unlike Good Morning Vietnam, this is probably one you'll want to avoid watching in the aftermath of the great man's passing unless you want to be reduced to floods of tears.
Goodnight, Robin.
We'd like to think you found Ork in the end.
————–
The National Suicide Prevention Lifeline can be contacted – for free – on 1-800-273-TALK (8255). 
by nyfa