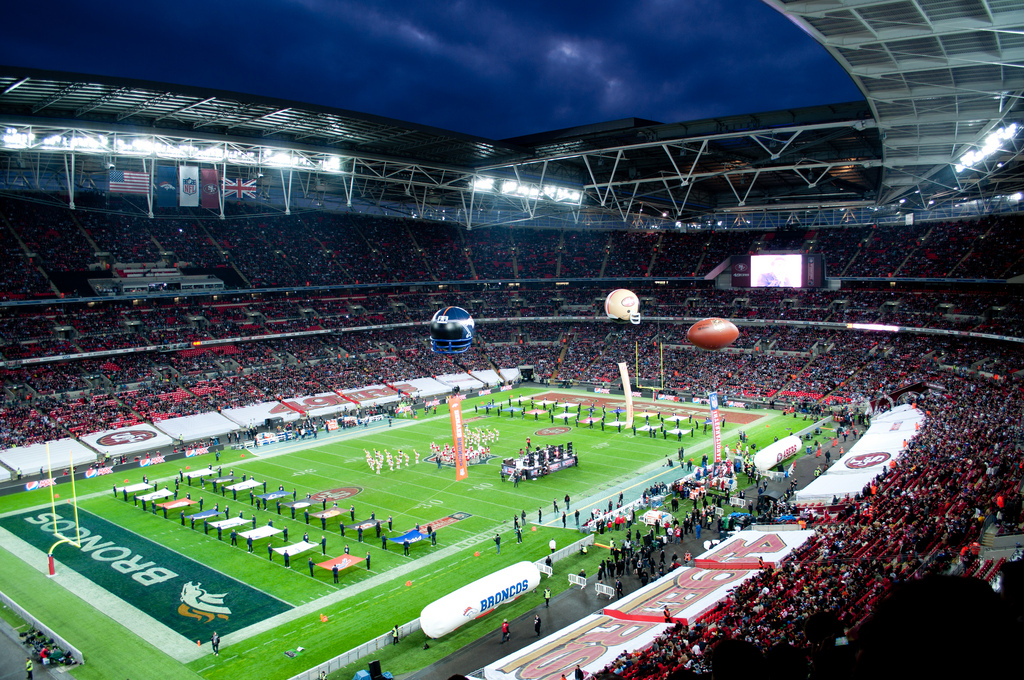 Sports photography is a skill and an art form that is never out of season. As we move into the awesome spectacle that is the NFL's 97th annual season, it's time to seize the good opportunity to assess and apply some fantastic sports photography lessons that were highlighted this year by the 2016 Rio Olympic games. These are universal sports photography tidbits that can be applied towards our wider photographic efforts — whether you plan on snapping some of your favorite NFL players, or simply want to learn to approach your craft with the heart of a champion.
Today's tips and tricks apply mainly to sports photography, but many can be used across the board. Ready?
On your marks, get set…
… Go!
Prepare Like an Athlete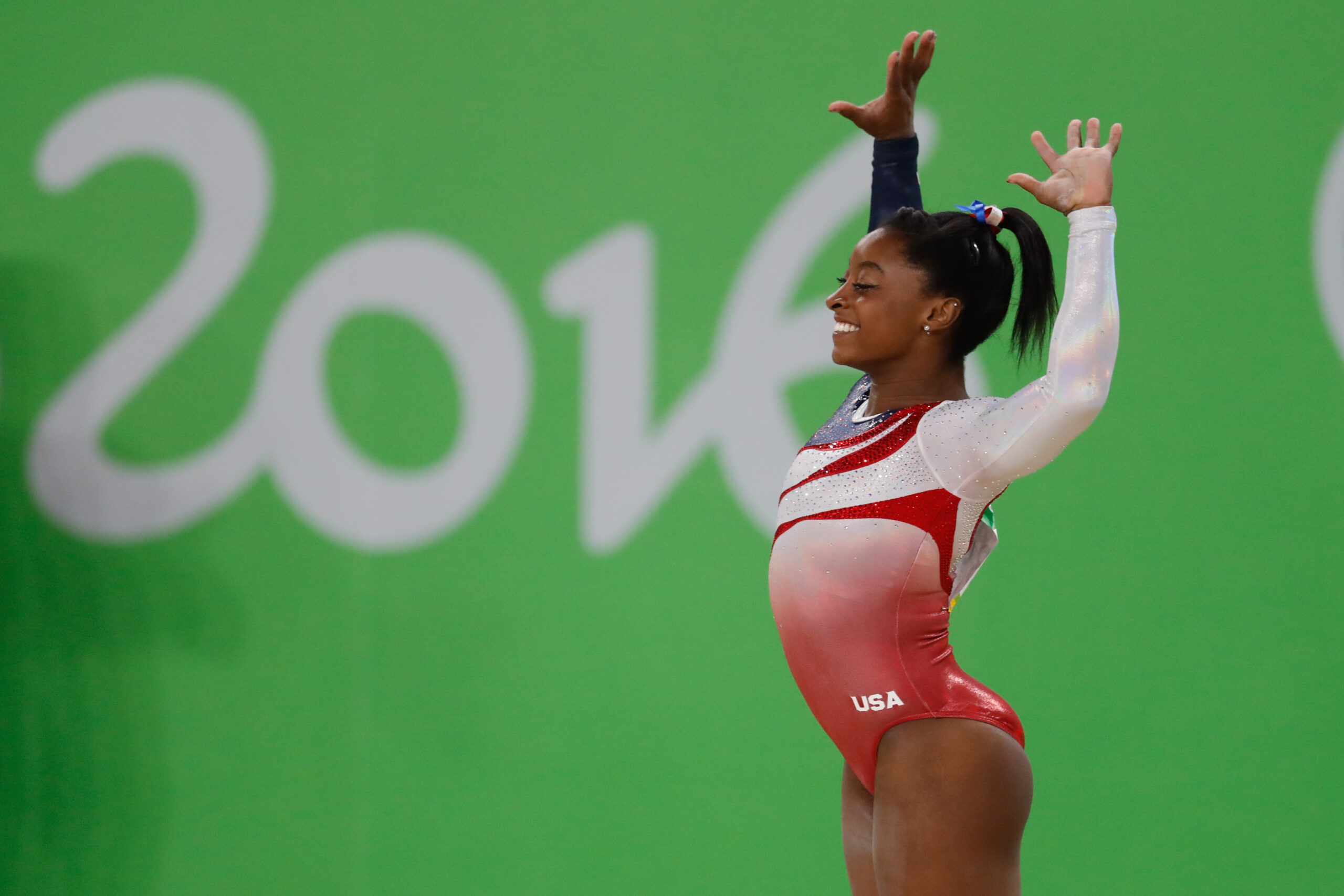 Because you're going to be doing your own fair share of running around!
Whether you're shooting at a race track, high school athletics meet or the Olympics themselves, you're going to want to shoot at a number of different locations, all with different lighting, angles and crowds to deal with. That's sports photography 101.
Ergo, extensive pre-planning — as with any photoshoot — is key.
Make sure you can physically get between locations in the time allotted, as well as exactly where to be for the best shots. Many of these will require dramatically different gear, too, so factor this into your planning.
It's also essential to make sure your equipment is within event regulations. For instance, the 2012 London Olympics prohibited lenses longer than 30cm or tripods — you don't want to turn up and find half of your equipment is banned! 
Crowd In, or Out?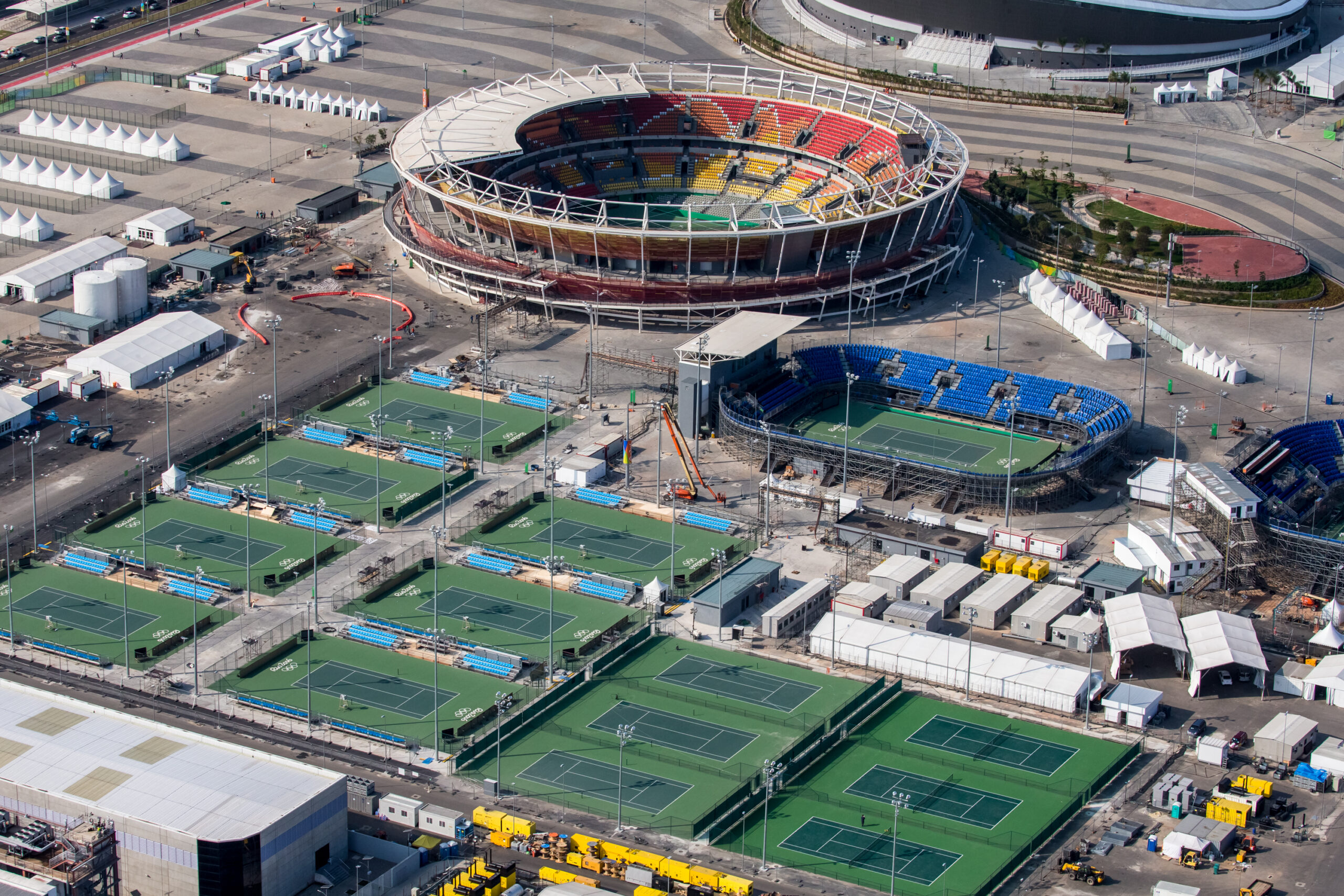 The Olympics rarely suffers from a dull and unengaged crowd, but for smaller sports events (or music festivals), you probably don't want a bunch of empty seats or people not watching the thing you're shooting in the background.
As a sports photographer, you'll want to find the angle that best captures the drama and suspense of your sport. If you want to exclude the crowd from the shot and focus solely on the action, you've got a few options open to you: get as high as possible and shoot downwards, get as close and tight to the athlete as possible with a telephoto lens, or lower the f-stop to to bring the focus forward and exclude the background.
If all else fails, move yourself to a different position and shoot from an angle that removes the problem altogether. After all, we do call it sports photography for a reason: don't be afraid to focus on the sport!
Know Your Sport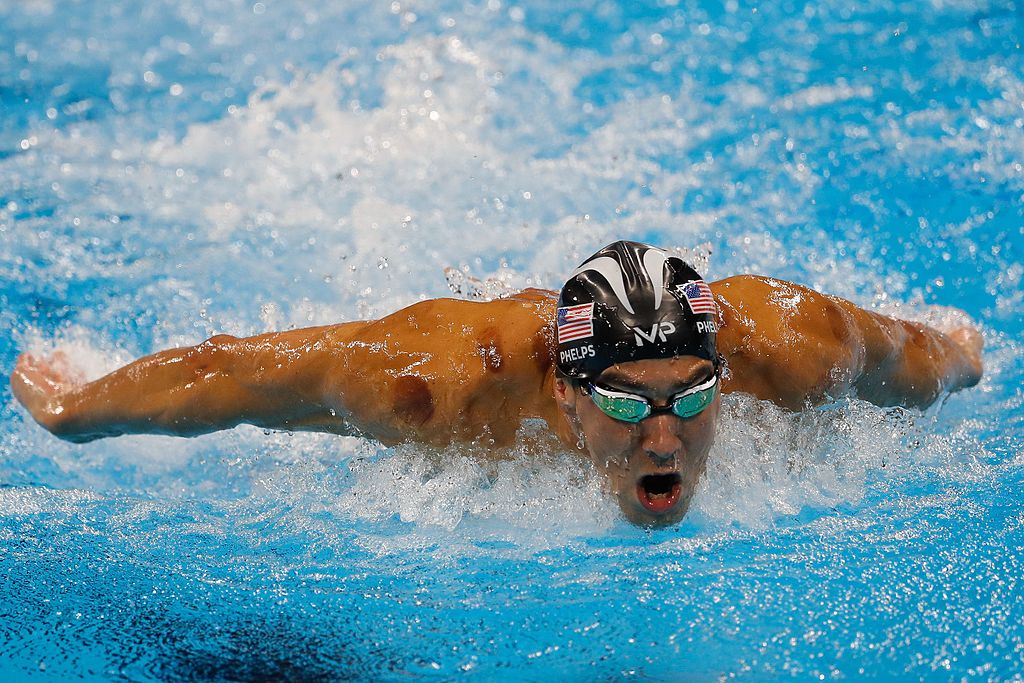 Obviously you'll want to know who's who in whatever event you're shooting in your sports photography adventures, but getting to know the athletes themselves and their behavior can pay dividends.
The more research you do ahead of the game, the greater the chances of nabbing that perfect sports photography shot.
The sports photography guru David Black recalls the preparation he took to get a "wow" photo of Michael Phelps during the 2004 Athens games: "I had memorized Michael's freestyle stroke pattern and knew that he would take a breath two strokes after the 50-meter mark. Knowing this, I picked an appropriate upper-level camera position so that I could shoot slightly above the splashing water and capture a single image of Michael's face. It was his last breath before sprinting to win a gold medal."
Convert to Black and White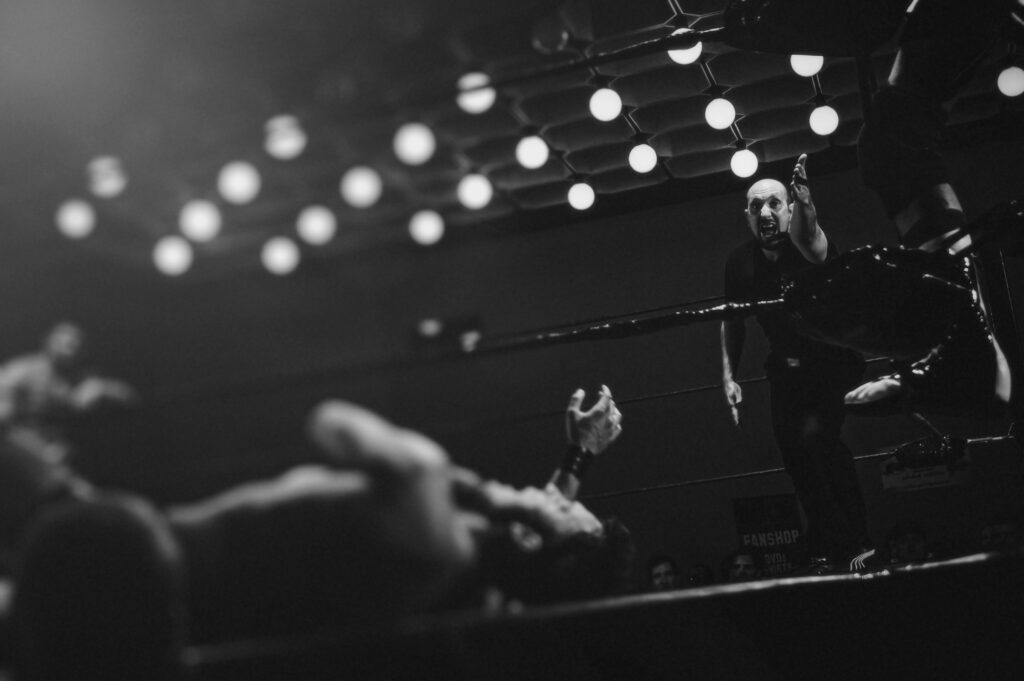 Black and white is common in a wide variety of photographic disciplines, but it's criminally underused in sports.
Part of the reason for this is that most sports are a highly colorful affair, from the vivid greens of a pitch to the blues of a pool and the detailed uniforms of the athletes. Sometimes however this can be overwhelming, especially if there are a lot of other visual elements such as crowds and seating in the background.
If you're about to discard a shot that suffers from this, try converting it to black and white first – you might just find that it transforms from something that's way too busy to a sports photography photo worthy of framing.
Panning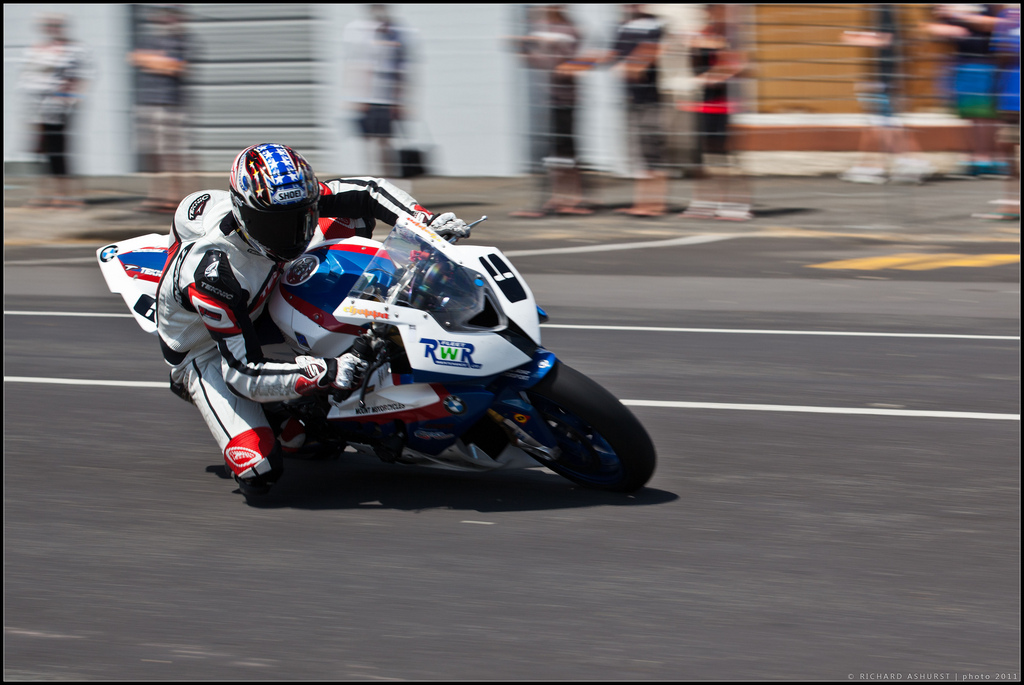 Working with high-speed movement? Panning with the subject is a superb technique that can really deliver the goods with a beautifully crisp subject against a blurred background (capturing that sense of motion), but it also requires a lot of practice and determination.
Your choice of shutter speed is crucial to a good pan shot, and largely depends on how fast your subject is moving, but a good starting point is around 1/20 second and adjusting from there. Move with your subject and keep them in the frame, and only then press the shutter once you've got a fluid and consistent motion (remembering to follow through after the shutter closes, as if you're swinging a baseball bat).
A tripod will help massively with this, but only if the subject's movement is going to be predictable — otherwise, handheld with a light lens is the way forward (and is good to practice regardless).
Distance from your subject is another consideration to watch out for in sports photography; it'll be more difficult to center the shot when close up (since the subject will appear to move faster), so try to get back from the track or up in the grandstand to make life a little easier.
Lastly, unlike most other static shots, you don't want a clean background for a pan. The entire purpose it to have a lot of things blurring in the background, and for that you'll need a lot of things in the background!
Don't be disheartened if everything turns out blurry nine times out of ten — it's a technique even the pros don't nail with any consistency. Which leads us onto our final sports photography tip (and one that works for any field of photography).
Need 10 Good Photos? Take 10,000.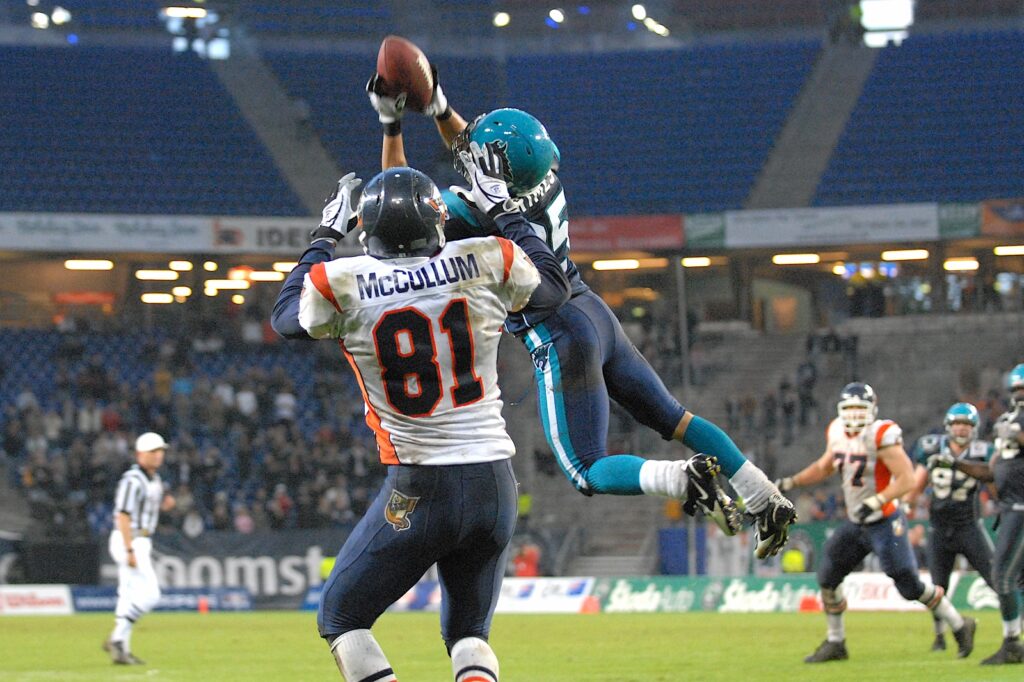 Okay, maybe the ratio isn't quite that extreme, but more is definitely better than less.
After all, digital film is very cheap these days…
… get snapping!

by nyfa