As I begin to write about the talented Leonard Bernstein I can't help but hum the tune to "Jet Song" from his famous and notable show West Side Story. Each week we will feature a notable musical theatre composer and their achievements. A great way to get motivated is to see how past artists lived their lives. It's a great inspiration.
Born in 1918 to Russian immigrant parents Leonard Bernstein began to show early interest in music when he started to play the piano at age 10.  Even though his father refused to pay for his lessons, Leonard raised the money himself and eventually impressed his father with his natural talent, which led him to buy a baby grand piano for his son. These interests and talents would eventually lead him to become a composer, author, pianist and conductor. While in school he participated in theatre productions such as The Mikado and a unique adaptation of Carmen. His father wanted Leonard to work for the family business which distributed beauty products. However Leonard wanted to pursue his love of music. He first attended Boston Latin School  and then went on to study Music Theory at Harvard and eventually the Curtis Institute of Music in Philadelphia. While at Harvard he attended the Boston Symphony where he became inspired and influenced by conductor Dmitri Mitropolous. Dmitri invited Leonard to his rehearsals and from then on Leonard centered his life around music.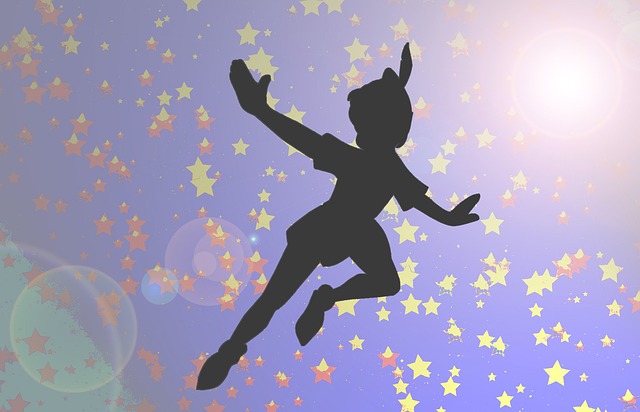 In 1940 Bernstein was invited to study at the Boston Symphony's Summer Orchestra Institute. It was there that he met the famous conductor Serge Koussevitzky, who became his mentor. Like many artists and musicians Bernstein found himself out of work for awhile. Then in 1943 he was chosen to work as assistant at the New York Philharmonic.  One day, he was asked to fill in for the symphony's guest conductor who had fallen ill.  His debut conducting performance was broadcast on live radio and greatly impressed audiences, turning Bernstein into an overnight sensation. Here is a list of Bernstein's works.
1. Peter Pan
In 1950, Bernstein wrote the music and lyrics for the musical adaptation of J.M Barrie's play Peter Pan.  This fun and endearing show is about a boy who would never grow up, the lovely Darling Family and the adventures they encounter while in Neverland.  It opened on Broadway on April 24th, 1950 and starred Boris Karloff and Jean Arthur.  The show included the songs, "Pirate's Song," "Build my House," "Peter Peter," and "Who am I."  It ran for 321 performances and closed on January 27th, 1951.  Bernstein's musical involvement was considered minimal when compared to the other shows he worked on.
2. On the Town
This show tells the story of three fun loving sailors during World War II who depart their ship to explore NYC for 24 hours.  The show was based on the ballet by Jerome Robbins Fancy Free, which Bernstein had written the music for.  On the Town greatly integrated dance into the show.  It featured some of Bernstein's greatest songs, especially the popular song "New York, New York." The show opened in 1944 on Broadway and was later made into a film (a scene from which is above) in 1949.
3. Wonderful Town
This musical was based on the book My Sister Eileen by Joseph A. Fields and Jerome Chodoroy. This fun show was about two sisters who moved from Ohio to the Big Apple to pursue their dreams. One was a writer who struggled to get any attention from men and the other a dancer who couldn't keep men away.  The show opened on Broadway in 1953 and won five Tony awards.
4. Candide
This operetta with music composed by Bernstein was based on the novella by Voltaire. The show opened in 1956 to mixed reviews and was considered the most controversial of Bernstein's works, which poked fun at religion, especially the Catholic Church. Candide has since been revived several times.
5. West Side Story
West Side Story is considered to be Bernstein's most famous and notable piece of work and is his greatest compositional achievement.  This groundbreaking musical opened in 1957 and was inspired by William Shakespeare's Romeo and Juliet.  The Broadway score included the songs "Maria," "Jet Song," "America," and "Somewhere."  Stephen Sondheim wrote the lyrics to Bernstein's West Side Story music, which gained amazing reviews and was later turned into a film that won 10 Academy awards.
Bernstein not only wrote music but enjoyed teaching young musical artists as well. He founded the creative Arts Festival at Brandeis University. He cared about World Peace and held concerts relating to global harmony.  He was the Director of the New York Philharmonic from 1958 to 1969. In 1990 he retired due to illness and passed away one week later, leaving behind his wife and three kids. Leonard Bernstein's awarded career continues to be celebrated, and his legacy lives on through his beautiful and spirited music.
"This will be our reply to violence, to make music much more intensely, more beautifully, more devotedly than ever before." – Leonard Bernstein
[su_note]Learn more about the School of Musical Theatre at the New York Film Academy, located in the home of Broadway in New York.[/su_note]

by nyfa