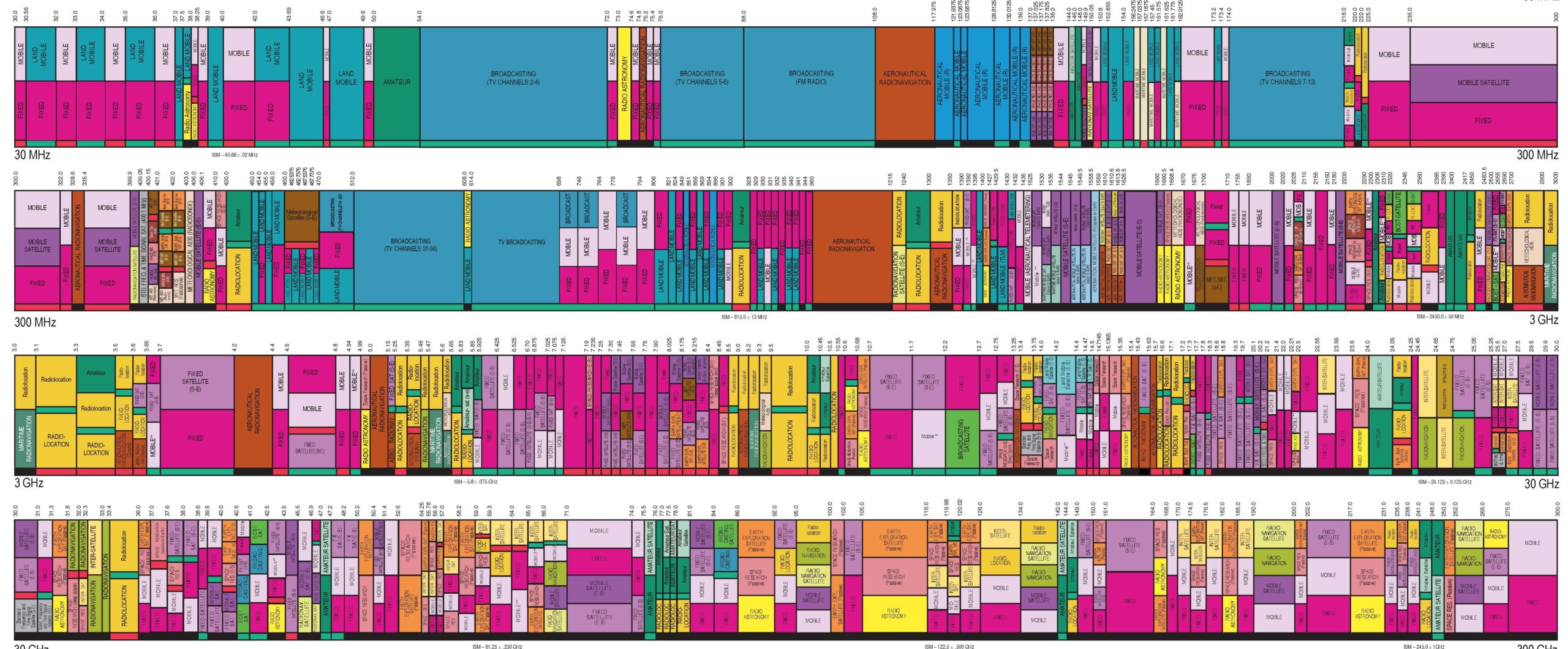 It's no secret that the way we watch things is changing at a rapid pace. While 77% of adults say they regularly watch TV via cable or satellite, in the past decade, TV streaming services have gone from largely nonexistent to almost half (46%) of American households using services like Hulu and Amazon Prime, with that number jumping up to 62% when we look at millennials, according to Nielsen.
Broadcasters once had a monopoly when it came to TV news. Increasingly they are one source among many with the proliferation of streaming news and internet news radio. So what does this mean for how the FCC currently reserves spectrum space and the amount is reserves for TV stations?
What is the Spectrum Auction?
According to the FCC, the broadcast spectrum Incentive Auction was planned to address the nation's changing media needs as the amount of spectrum space reserved for television begins to become obsolete as less and less Americans watch TV via cable or satellite. As the use of wireless devices (mainly cell phones and routers) has increased exponentially in the past ten years, the available wireless spectrum remained static—there is only a finite amount of spectrum. Broadcasters, like TV and radio stations, as well as wireless providers like Verizon, AT&T, and Sprint, all have a license with the FCC to broadcast on a specific frequency; each can use a limited amount of spectrum in its region.
Why the Auction?
Wireless carriers have pressured the FCC for years to allow them to broadcast on the 700MHz frequency in the name of better coverage for cell phone users. In May of 2014, the FCC adopted a Report and Order, setting up rules for the auction, which is expected to be held in 2016. Currently, broadcasters can apply for a "reverse auction" where they volunteer to either stop using the frequency, or move to either a Low-VHF channel or a High-VHF channel (depending on where the broadcaster is starting from) in exchange for financial incentives. (VHF stands for "very high frequency," and refers to the area of the spectrum used by a broadcaster.) In some cases, broadcasters will share spectrum space with another broadcaster. This gives other wireless users the opportunity to bid on new frequencies or shares of spectrum.
Can Broadcasters Opt Out?
Broadcasters that don't want to move are not required to do so. Participation in the auction is voluntary and requires an application with the FCC. Keep in mind that most radio and TV stations are owned by larger conglomerates that will most likely make the decision of whether or not to participate.
If you graduate and begin a job in broadcast journalism in the next year or two, you may find your TV station is in the middle of repackaging. Repackaging, sometimes called repacking, refers to the process planned to follow the incentive auction, where the FCC reorganizes the stations remaining on-air so they take up less space on the UHF (Ultra-High Frequency) band. This frees up space for cell phone providers, while allowing TV and radio stations to continue broadcasting with a slightly smaller area of coverage.
It's important to note that other nations are already moving in this direction, but their focus has been on radio rather than TV. AM (or medium wave) radio was the first target in Europe. The assumption was that you can still listen to AM "stations" via a mobile device or website. Now, in Norway, FM stations are scheduled to go off-the-air too.
How Does Participating in the Auction Affect Broadcasters?
Choosing to stop broadcasting entirely probably strikes most broadcasters as an awful idea, or a sign of failure. But this is the digital age, and many stations are seeing viewers move online. For small, independent stations with very low on-air viewership, especially those struggling financially, going off the air could be an opportunity. The organization may have to give up its call sign, but it can rename itself and produce packages for its website. The financial rewards from the auction could even allow the organization to improve its quality of production by buying new equipment, investing in social media marketing, etc.
What About Repackaging and Sharing Space?
Stations that apply for repackaging will most likely lose some coverage of their current area. However, the FCC rules specify it won't allow a station to reduce its population served by more than .5%, so these changes should only result in minor audience losses. Viewers watching on cable will not be affected.
It's important to remember that even when .5% equals a large number of viewers, all is not lost. Viewers who lose the station's on-air signal can still watch video on its website, as most broadcasters post at least their most popular stories online and on social media.
What Can You Do?
Think about ways you could use digital strategy as a journalist, and how these might become more important if your future employer chooses to repackage. If you currently have an internship with a TV or radio station, ask if any decisions have been made about applying for the auction. If you learn that your station is considering applying, ask what digital strategies will be used to make the transition smooth for viewers.
Technical Considerations
Aside from the intentional shrinking of the audience, there will likely be technical difficulties during the transition. Part of your digital strategy should include having social media messages ready to go if your station temporarily goes dark ("We are currently experiencing technical difficulties, but will be back on the air soon. In the meantime, watch video from this morning's newscast here…."). You'll also need planned responses to people tweeting "I can't watch your station any more, you jerks!" ("We're sorry our signal no longer reaches you, but you can still watch our most recent newscasts on our website at….")
Considerations for All Journalists
Whether you work for a station that repackages or not, a solid digital strategy will help you reach viewers as they spend more time online. This means considering factors such as length of packages, whether you should add more in-depth coverage of a topic online, and how you engage with viewers on social media. When you've developed a plan to reach viewers both online and on-air, you'll be better prepared for a job in broadcast journalism, and if you work for a broadcaster that repackages, you'll be better able to transition smoothly.
[su_note]Learn more about the School of Broadcast Journalism at the New York Film Academy by clicking here.[/su_note]
by nyfa