2014 was yet another great year for gamers that showed. It showed us just how unlikely it is for the video game industry to slow down anytime soon. Accessories like Nintendo's Amiibo figures sold out with high demand, gaming consoles now sit in millions of new living living rooms, and countless games (both physical and digital) were purchased.
Instead of looking at stats like game sales and generated revenue across the entire industry, here are three ways that the gaming industry is showing growth.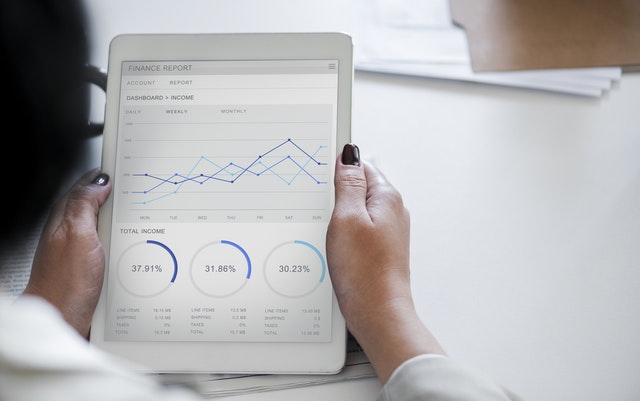 Kickstarter Helped Raise A Lot Of Money For Games
Kickstarter has provided data that proves gamers are more than willing to help fund a game they would like to play before it's even been made. According to their 2014 update, nearly two thousand game projects were successfully funded on Kickstarter – most of them likely never to see development if not for crowdfunding. The following are a few other notable stats provided by Kickstarter:
22,252 projects were successfully funded on Kickstarter – 1,980 in the Games category.
Over 3.3 million people pledged $529 million towards projects on Kickstarter – $89.1 million being toward Games.
Medieval RPG Kingdom Come: Deliverance was one of the most successful projects of the year by reaching its goal in two days with over 35,000 total backers.
$89.1 million doesn't sound like much considering that $529 million was pledged total. That is, until you realize it's 16.9 percent of the total money pledged. Games didn't rake in the most cash since Technology saw $125 million pledged while Design made $96.7 million, but it's still impressive to be third out of fifteen categories. Also worth noting is that the Games category also includes tabletop games, which saw plenty of money sent their way.
Although we knew the crowdfunding scene would only continue to grow since its rise in popularity during the last few years, it is nonetheless exciting to see it happen. Pillars of Eternity, Mighty No. 9, and Star Citizen are a few of the many highly anticipated games we'll get to play in 2015 thanks to crowdfunding. While gems like Shovel Knight and Wasteland 2 made 2014 a better year.
Games Dominated Mobile App Sales
Compared to other app categories, none bring in more revenue on both Google Play and the App Store than games. According to App Annie Index: Market Q3 2014 report, game apps even saw a big enough growth to make them account for nearly all of Google Play's generated revenue.
At the end of the year Apple released a "Best of 2014" list that revealed 9 of the top 10 grossing apps to be games, with the two top games making more than a million dollars a day. We're of course talking about Supercell's Clash of Clans and King's Candy Crush Saga, which in October of 2014 had an average daily revenue of $1.4 million and 1 million, respectively.
It's great to see that games are still growing strong in the mobile market, even if the field is dominated by big game publishers – Supercell and King own around 50% of the top 10 mobile apps in the US. Despite being a competitive and arguably saturated platform, mobile gaming is sure to continue providing enjoyable experiences in 2015 and beyond.
Game Developers Are Making More Money
According to a report provided by the Entertainment Software Association and Economists Incorporated, the video game industry is doing just fine in today's American economy. In fact, the game industry has grown four times faster than the U.S. economy with over 9% in real compound annual growth between 2009 to 2012. Here are several more notable statistics provided by the report:
More than 42,000 people have a job in the video game industry across 36 states.
Compensation of over $4 billion was received by employees in 2012.
The average annual compensation per employee was $94,747 in 2012.
The U.S. video game industry's value added to U.S. Gross Domestic Product (GDP) was more than $6.2 billion.
While the U.S. economy as a whole saw a real annual growth rate of 2.5% between 2009-2012, the video game industry rate was 9.7%
The video game industry is creating some of the best and most sought-after jobs in America, which is certainly good news for gamers but even more so for developers. Despite many studios cutting back on employees or shutting down completely, it's good to see that most people seeking a career in game development will find a place to make their dreams a reality and get paid well at the same time.

by nyfa