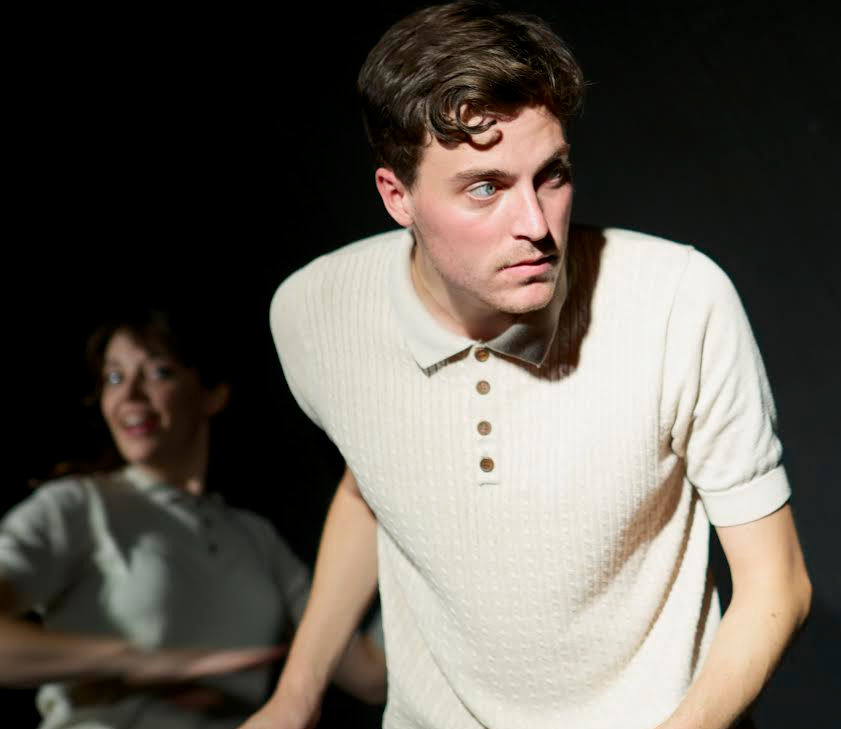 The New York Film Academy had the privilege of attending the world famous Edinburgh Fringe Festival this year, conducting Acting for Film and Filmmaking workshops. While there, Roger Del Pozo, NYFA's Director of Performing Arts Enrollment, ran into one of our esteemed alumni, Tom Machell, who was performing in his wildly popular and extraordinarily funny, surreal sketch comedy show, zazU. This was Tom's third appearance at the Edinburgh Fringe Festival, and Roger thought it'd be a good idea to chat a little bit about his experience both at Fringe and elsewhere in his career.
NYFA: What are you doing here at Fringe?
Tom Machell: I'm doing my own show this year, zazU. We are a parallel universe sketch comedy group. We've created this comedy group from a show we did in London called "News Review," which is a satirical, political comedy show and we loved working with each other so we carried on. With zazU we've created a whole world, so the audience is taken in. You follow a bee through a map and you enter this world of zazU, and we play 40 characters in the hour and then you get taken back out again at the end.
NYFA: Is this your first time at Fringe?
TM: No, this is my third Fringe. I came here before I went to NYFA, when I wrote a play that premiered at Fringe. Immediately after graduating from NYFA, I came with the second show, which was about the first woman to be accepted to the magic circle, and now this is my third. So I'm a veteran of the Fringe.
NYFA: What's the best thing about coming to Fringe?
TM: It's the showcase opportunity more than anything. We've had a lot of interest in our show — from production companies and a lot of big casting directors. If you get an opportunity to get in a show here, you definitely should because it is great exposure.
NYFA: So what have you been doing beyond Fringe?
TM: I did a German film called Die Agentin, which just premiered in Munich along side actress Angela Winkler. I just shot a music video for the American band The Lighthouse and the Whaler, and I'm writing a film with Gary Morecombe, the son of comedy legend Eric Morecombe, called The Buckets, which we are shooting in October in Malta.
NYFA: Wow! So you've been busy!
TM: (laughs) Yes, very, very, very busy.
NYFA: So, Tom, how was your experience at New York Film Academy?
TM: I had an amazing time at New York Film Academy. First off, I met my best friends in my entire life there. I now have friends from all around the world. It was a great place to not only learn the craft but also how to market yourself. I learned about the whole business side of this world, which the majority of drama schools seem to forget about. They just sort of cast you out and then you forget – I need to market myself, I need to update my headshots, I need to make short films with my friends. The Academy has a curriculum where I would go to class and then the next day I could be on set shooting a short film; and then go back to class on the following day. It was constantly working and studying, working and studying, which I feel was amazing preparation for the industry.
NYFA: So, will you be back at Fringe next year?
TM: Yes, we definitely are, with this show. We are currently in talks with BBC Radio for a radio show and that would be amazing! It has been just an incredible time.
NYFA: That's great. Congratulations on your success, Tom.
TM: Thanks!
by nyfa