There are few fields in filmmaking as nuanced as cinematography, and when it comes to getting the best out of your work as a director of photography, knowledge is definitely power.
Today, we'll be sharing a few well-established ports of call that all cinematographers should check out in order to take their craft to the next level. No matter what level of experience you currently find yourself, the following list will put you in good company:
10 Great Resources for Cinematographers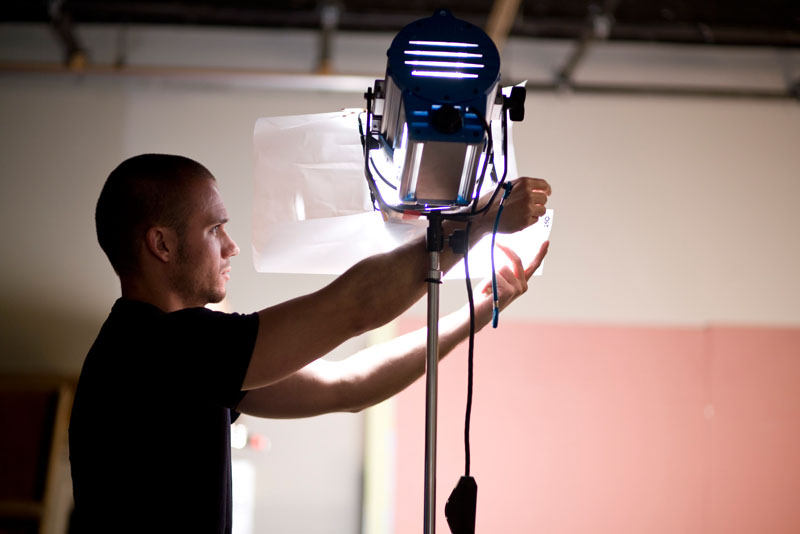 Advanced Filmmaking – A superb resource with an abundance of video content, much of it aimed squarely at the cinematographer. The premium content comes with a rental fee, but there is a (rather excellent) free video over on the site which will leave you itching for more.
Cinebag – No director of photography should be without a good cinematographer's bag, and this is definitely the place to go in order to pick one up. If you can't find what you're looking for over on Cinebag, it probably doesn't exist.
AbleCine – Need quality gear for a production but don't have access to any and can't afford to buy it outright? AbelCine is a very reputable rental site with an extensive selection of high-end equipment available, including the mighty Phantom Flex line of high-speed cameras. They also offer attractive equipment financing options (like, 100% financing with no down payments) and other useful cinematography resources on the site too.
Ron Dexter – A cameraman and director with more experience than most of us will ever hope to amass, and he's not shy with sharing his knowledge, either. His website has, at this point, grown into something of a bible on…well, everything, and you'll be hard pressed to find an aspect of filmmaking or camerawork that isn't covered here.
IEC – The Internet Encyclopedia of Cinematographers is exactly what it sounds like; a comprehensive list of a sizeable number of professionals who have or still are working in the industry. It's by no means a finished list and is indeed ongoing, but it's already reached a fairly all-encompassing scale.
Cinematography.Net – Its presentation might be a little clunky and the idea of a mailing list will sound positively quaint to younger cinematographers, but there has been a wealth of great discussion held on it so far. Even if you don't want to sign up for the mailing list, over 3,000 pages of all the gold has been archived so far for your browsing pleasure.
Robert Bresson: Notes on Cinematography – A short, concise, and highly recommended book from the legendary director Robert Bresson which is widely heralded by many as an essential read for anyone working in the field. Best of all, it's freely available as a PDF via that link.
American Society of Cinematographers – While membership with ASC is conducted by invitation from the organization only (based on their body of work), there is a wealth of free content on the site to benefit from and even more if you become a paid subscriber. The ASC is neither a union nor a guild—in their own words, it's an 'honorary association'—and as such should not to be confused with our following entry…
IATSE – Dedicated to representing DPs and other camera professionals the world over, the International Cinematographers Guild is the main union for the field operating within the Inernational Alliance of Theatrical Stage Employees.
NYFA Student Resources – Okay, so you're already here but if you surfed on in at random you may not be aware that we've got a mountain of other content, from industry trends, useful how-to's and discussions to get your inspiration flowing. The content is split across fifteen different departments, so no matter whether you're at cinematography school or studying the art of screenwriting, there's something for everyone.
Got any other great resources for cinematographers or other film professionals to check out? Sharing is caring—drop a comment with your suggestion below for the rest of the group!

by nyfa