With the 73rd Venice Film Festival rapidly approaching, it'd be remiss to waste the opportunity to highlight a familiar face on the scene: former NYFA acting alumnus Giorgio Pasotti, acclaimed Italian actor and former European martial arts champion.
While Pasotti is now a highly celebrated actor in his native Italy and beyond, it wasn't originally something he'd set out to become. In fact, it was the film industry that came knocking on his door, far away from home.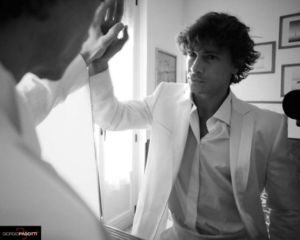 At the young age of just six, Pasotti's father – a martial arts expert – introduced him to karate and wushu, and young Giorgio quickly took to the discipline, achieving the highest rank in the Chinese martial arts. This lead him to seek out further training in the Far East where he refined his skills further, eventually moving to China permanently in 1992.
The plan was to carry on pursuing martial arts. Yet fate, as it often does, had other ideas.
The Rise of a Dragon
A year after Pasotti's relocation to China, a small production company based out of Hong Kong was searching in vain for a classically good-looking Westerner who also displayed extreme prowess in karate. Luckily they found then-20-year-old Pasotti, who agreed to take on the challenge of playing an American who was destined to become a shaolin monk.
"Treasure Hunt" was released in 1993, and did well enough to attract Pasotti further work with "Two Shaolin Kids in Hong Kong" and "Dragon Fury II." Despite further offers and the underground success of these kung fu titles, Pasotti felt that his time in China had run to a natural close and made plans to return to his native Italy.
The acting bug, however, had bitten, and Pasotti's homecoming took a surprising turn.
Pasotti's intention was to focus on martial arts. He  became a member of the Italian Wushu Team and won numerous international events. Yet it wasn't long before the pull of acting lured him to yet another part of the world; with his established sporting career giving him greater freedom of movement, Pasotti set his sights on Los Angeles.
From East to West
It was here that Pasotti pursued a new passion, enrolling in the New York Film Academy's Los Angeles campus to study acting at a formal level. The driven performer managed to keep up with martial arts while simultaneously working towards his acting degree.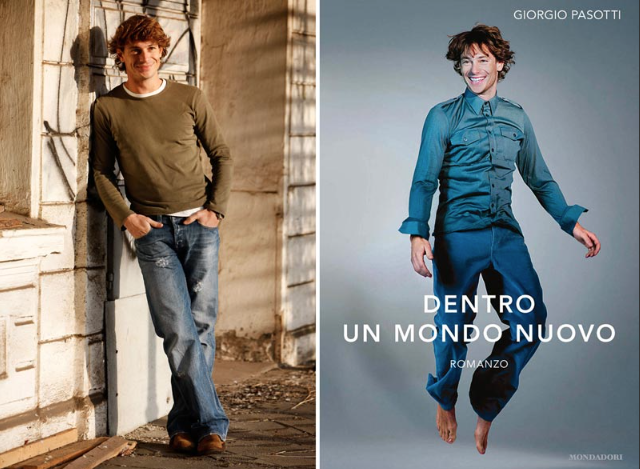 The rest, as they say, is history. Following an intense program of training, Pasotti returned to Italy as a NYFA graduate and immediately began climbing the ladder to stardom, becoming an in-demand actor in not just film (winning the Shooting Star award at the 2004 Berlin Film Festival) but also on television, theater and in music video. As if that weren't enough, he's also turned his hand to directing with the 2004 short, "The Never Say Goodbye." Pasotti has also supported important causes by directing awareness ads for HIV prevention.
Given that Pasotti's hometown of Bergamo is only a couple of hours away from the City of Bridges, it's perhaps no surprise that he's regularly seen at the Venice Film Festival — and this year is no exception.
The Festival Begins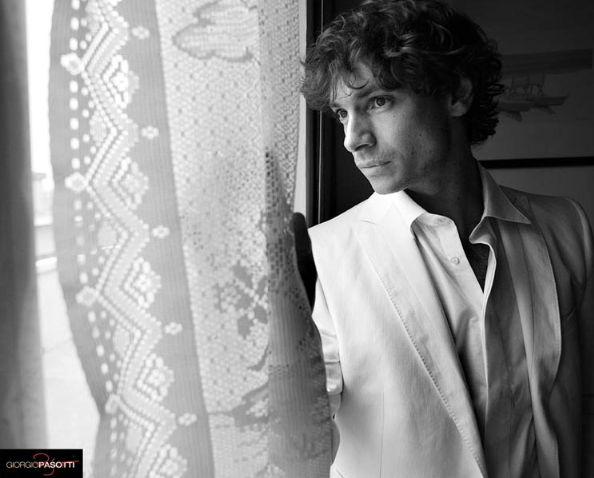 The New York Film Academy is proud and honored that Giorgio will appear for a rare Q&A as our special guest at NYFA's student showcase in the 73rd Venice Film Festival. Pasotti will speak about his career after NYFA, introduce the screenings of five exceptional short films, and take questions in an informal reception during the event.
This invitation is extended to anyone who's in the Venice area on September 1, 2016 — and there'll be plenty of opportunity to network with the industry and press in attendance at our cocktail hour between 1:15 to 2:15 p.m.
Of course, the stars of the show will be the five filmmakers featured during the event, spanning the gamut of genres from animation to documentary.
See this post for more information regarding the event and the films being shown. We hope to see you at the Excelsior Hotel on Sept. 1!
by nyfa