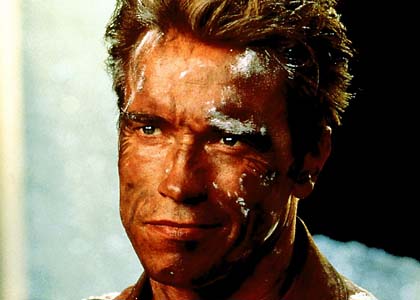 History is riddled with the names of professional athletes who turned to professional acting after their playing careers. Arnold Schwarzenegger, Michael Jordan, Dwayne "The Rock" Johnson, and dozens of others have all had their time on the big screen. The transition is natural in many ways. After all, at the root, a sport is an improvisation show with specific rules.
Every time LeBron James takes the court he is performing in front of a live audience of tens of thousands, and millions more who watch on television. He is a player and his stage is the hardwood court, every possession a scene, halftime is an intermission, and the analogous principles never end.
Although athleticism does not imply acting skill, the connection between athletes and actors is undeniable, and there are tips that can be gleaned to maximize performance, no matter the arena.
The Body as a Tool
Athletes and actors alike rely on their physical capabilities as a primary tool, so it follows that they both must take good care of their bodies. Nutrition, hydration, sleep, and exercise are as important for an actor as they are for an athlete. Together, these habits give actors the energy they need to rise early for auditions and day jobs, and then stay up late into the night performing on set or on stage.
The food actors put into their bodies is the fuel they burn in performance. Fresh fruits and vegetables, lean proteins, and complex carbohydrates should make up the bulk of an actor's diet. Be wary of sugary foods that spike blood sugar and lead to an inevitable "crash." Also, caffeinated drinks should be consumed sparingly, especially while on set. Caffeine is a stimulant drug that changes the chemistry of the brain, interfering with emotional truth, and it is a diuretic.
Hydration is vital to keep all internal processes functioning correctly. According to Amanda Carlson, a dietitian at Athlete's Performance,
"Studies have shown that being just half a liter dehydrated can increase your cortisol level. Cortisol is one of those stress hormones. Staying in a good hydrated status can keep your stress levels down."
To feel fresh and confident before auditions and performances, be sure to drink plenty of water.
Did you know that sleep is when most improvements take place? This is because during sleep, neuronal connections are made and information is stored as long-term memory. For an actor, the benefits are apparent because, without adequate sleep, an actor cannot learn their role, their lines, or their blocking.
Exercise is critical for athletic performance and helps actors keep mind and body in tip-top shape. During exercise, the body releases endorphins which lift mood and directly combat stress. In addition, regular exercise increases energy levels throughout the day and helps people sleep better at night.
Practice Makes Perfect
Jerry Rice, the Hall of Fame wide receiver of the San Francisco 49ers, was renowned for his deliberate and consistent training regime. Frank Sinatra, the Academy Award-winning actor, once said, "before starting to shoot a picture, I read the script half a hundred times."
Now, Jerry Rice isn't much of an actor, and at 5'7" Sinatra didn't strike an imposing figure on the football field, but they both illustrate the importance of preparation to success.
Athletes spend years of their lives learning the nuances of their games and building their minds and bodies into specialized machines. Actors should do the same.
Studying acting, learning techniques, and reading scripts are the proven ways to improve to learn acting skills. Look for opportunities to learn in your area. Schools like the New York Film Academy have the resources and experience to allow actor's to grow as artists.
However, simply practicing is not enough, at some point actors must play.
Baseball has the minor leagues, basketball has the NBA D-League, and college football is the presumed first step for an NFL player. If Hollywood is the biggest stage for actors, then Community Theater and independent films are the grounds for development. Aspiring actors must seek out opportunities to perform and put their hard work to the test in front of an audience.
Only through committed training and dedication can an actor attain a successful career. Following the tips and tricks of pro athletes is a unique and inspiring way to gain insight into the physical and mental requirements of professional performers.
Unfortunately for actors, following the example of athletes like Arnold Schwarzenegger won't make you into Mr. Olympia, but it might just allow you to play a Terminator in the future.
by nyfa