Disney has announced that Frozen will be coming to Broadway sometime in the near future, creating quite a buzz. While Idina Menzel can obviously command a stage, she may be too old to pull off Elsa live, which leaves one big question: Who will play Elsa? Here are a few suggestions of actresses that would be capable of pulling off the iconic role.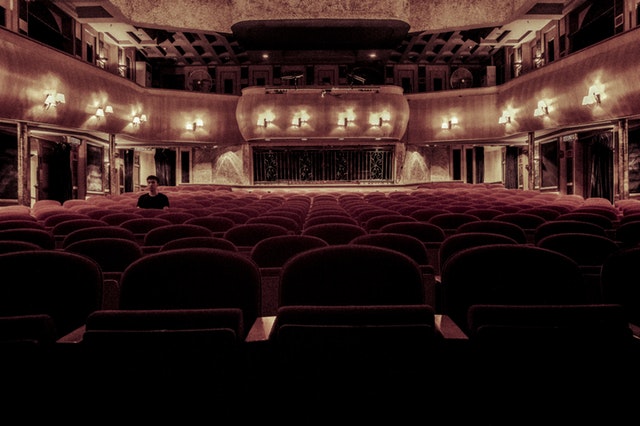 LEIGH ANN LARKIN
Leigh Ann hasn't been seen on Broadway since 2011, and it's time to get her back. Best known for her portrayal of June in Gypsy with Patti LuPone, she is a tiny girl with a huge voice. She's more than capable of pulling off difficult music, and handled "The Miller's Son" in A Little Night Music perfectly. She still looks young enough to play the princess, and even has Elsa's blonde hair.
MACKENZIE MAUZY
MacKenzie may not be well known yet, but she will be blowing up after her time as Rapunzel in the Into the Woods movie. She has only technically been on Broadway in the cast of A Tale of Two Cities and in a brief time as standby for the role of Natalie in Next to Normal. Regardless of her lack of Broadway credits, Mauzy has a huge voice with an incredible range. She has spent most of her time on television, but may have the perfect look for Elsa with the added bonus of being a Disney name after the release of Into the Woods.
LAURA BELL BUNDY
Laura has been in many of the biggest Broadway musicals, most notably starring as Elle Woods in Legally Blonde. Bell Bundy also spent some time in Wicked as standby for both Kristin Chenoweth and Jennifer Laura Thompson in the role of Glinda. While she has taken a break from Broadway for more roles in television and a career in country music, her talent would be welcomed back with open arms. Elle Woods gave her material of similar difficulty, and she was able to handle carrying the show on her shoulders.
ANNELIESE VAN DER POL
Anneliese may not be a familiar name, but most of the millennial generation would know her better as Chelsea Daniels in Disney's That's So Raven. She is no stranger to Disney musicals, and took on the role of Belle in the closing cast of Beauty and the Beast. Her connection to Disney is almost as strong as her incredible voice, more than capable of handling the music in Frozen with ease. She has taken her time away from Broadway doing projects she is passionate about, but her talent deserves to be seen again by a larger audience. She has just the right amount of attitude to pull off the icy queen.
PHILLIPA SOO
Arguably the most unknown actress on this list, Phillipa is a newcomer to the New York theatre scene. She is most well known for her role as Natasha in the hit off-Broadway show Natasha, Pierre & the Great Comet of 1812. The actress was a hit with all of the major New York critics, and praised for her ability to give such a raw and emotional performance in the small venue created for the show. She is a graduate of Julliard's school of Drama. At only 23 years old, Soo's career is ready to take off, and Elsa may be the perfect role to bring her to a Broadway stage.
LEA MICHELE
The obvious choice in looks and talent to follow Idina Menzel, Lea Michele will be singing Let It Go in the opening episode of the next season of Glee. Idina even plays Lea's mother on the show, and the two actresses have been compared countless times. Lea has been on Broadway here entire life, and has shown her talent in many successful shows. She has a name that is known by almost everyone in the younger generations, and would create even more of a draw to a show that can easily stand on name alone. If Lea is cast in the role, the real question is who could possibly stand up to her as Anna?
These six actresses are just a few of the possible options for the role. Who do you think would be best suited to carry the next Disney hit musical on their shoulders?

by nyfa