Australia isn't always the first thing people think of when they think of major Hollywood blockbusters, but Gold Coast, Queensland, Australia, should definitely be included as part of that conversation. A few productions that have taken advantage of the Gold Coast's support, accessibility to crews, nature, and convenient locations include "Pirates of the Caribbean," "The Chronicles of Narnia: The Voyage of the Dawn Treader," and "Peter Pan." If you want to see some footage from the Gold Coast in action, you could look at the trailer for 2015 disaster film "San Andreas."
However if that didn't convince you, here are a few more reasons you should consider the Gold Coast.
FILM FUNDING AND SUPPORT
A lot of work has been done to establish The Gold Coast as a great place to film, and the end result is the City of Gold Coast Film Assistance Program. As long as your film spends at least Au$1.5 million in the Gold Coast, your production has calculated a duration of how much takes place there and the percentage that will be conducted on the Gold Coast, along with an approximate number of jobs, your production may qualify for up to $100,000 in assistance. And if that's not enough to consider filming there, you also have access to a film and television industry office at the Robina Community Centre. And that's free.
FILM CREWS
Because The Gold Coast local government has worked on making supporting Australia's film industry a priority, it also has a large crew base. No matter the size of your production, the number of technicians means there's a wide variety of formats to choose from. Whether you're shooting a TV series, your big break, or a big budget blockbuster, The Gold Coast has something for you.
The Village Roadshow studios, where New York Film Academy students can access space for projects, is one of the largest studio lots in the Southern hemisphere. It includes eight sound stages, editing bays, production offices, and all the shops you'll need to make your production look great. A big attraction is also the largest water tank in Australian film.  With a surface area of over 10,000 feet, the possibilities are endless.

NATURE
But not every production is going to stick exclusively to a studio lot. Sometimes your production is going to be shooting outside. And if it does, the opportunities are great. The Gold Coast boasts a sub-tropical climate, sandy beaches, waterways, and rainforests that are easily accessible to production companies. And, when you're not filming, you could pick less attractive places to be spending time.
ACCESSIBILITY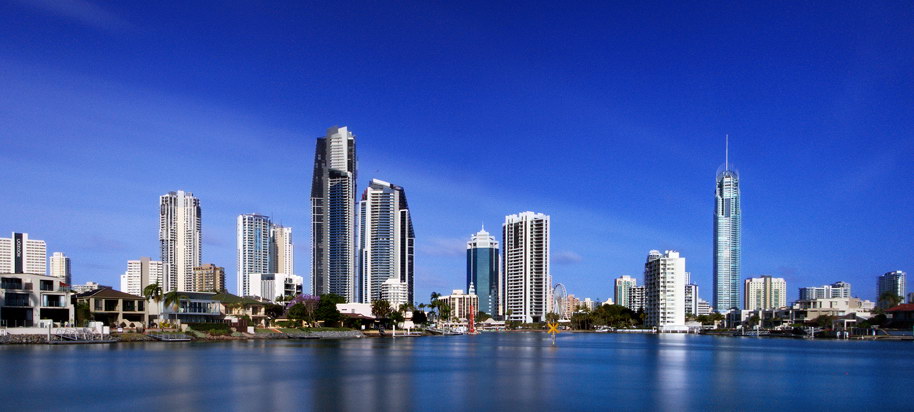 Finally, the Gold Coast is one of the most accessible filming locations in Australia. Having two international airports nearby (Gold Coast and Brisbane) means you can get anybody flown in, any time. Both airports are a convenient 45-minute drive from Brisbane. And don't feel limited just to The Gold Coast's crews and amenities: you're also one hour north of Sydney, the capital of Australia.
With all that in mind, it's easy to see why Gold Coast is so attractive to the entertainment industry. Convinced it's the right place for you? Consider studying with New York Film Academy Gold Coast today.
by nyfa