Board Members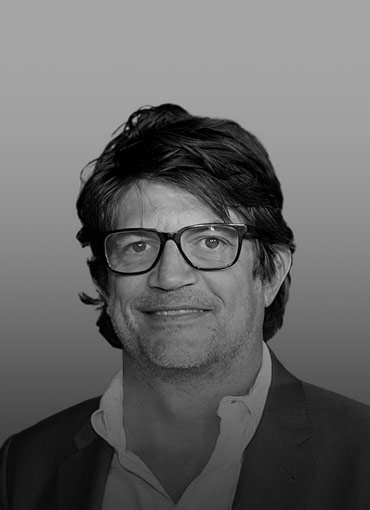 Clay Tarver
---
Clay Tarver has been a working screenwriter for over 20 years. Clay served as Executive Producer of HBO's, Silicon Valley, where he received the 2016 Writers Guild of America Award for Outstanding Writing – Episodic Comedy. His feature credits include Joyride, which he wrote with JJ Abrams. He also worked as a writer on such films as Charlie's Angels, Idiocracy, Walking Tall, and many others. In addition, Clay has written pieces for the New York Times Sunday Magazine, most notably Everman's War: The Rock Casualty Who Became a War Hero. Clay took the helm as Director, making the feature film Vacation Friends which debuted on Hulu in 2021.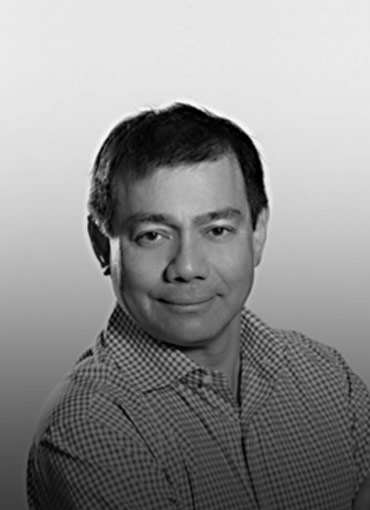 Jean Sherlock (Principal)
Jean Sherlock (Principal)
---
Jean Sherlock joined the New York Film Academy in 1996, serving in various capacities until taking on the position of deputy CEO/Treasurer in 1999, and CEO in 2005. Prior to this, Jean worked at Salomon Brothers from 1986 to 1996 in New York, Tokyo, and Hong Kong. Jean earned his degree in economics at Skidmore College in New York.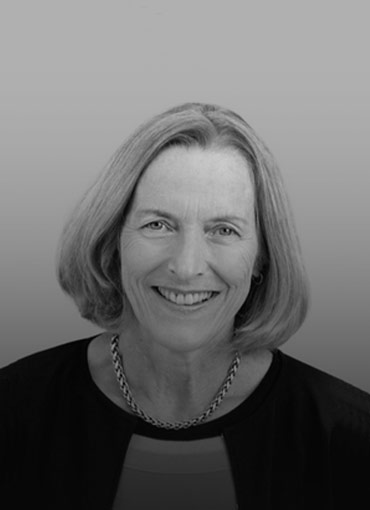 Kristi Nelson (Board Chair)
Kristi Nelson (Board Chair)
---
Kristi Nelson retired in 2015 from the University of Cincinnati, where she served as the senior vice provost for academic affairs. She was awarded professor emeritus status by the UC board of trustees. As senior vice provost, Kristi was the provost's chief advisor and representative for academic affairs, strategic planning and partnerships with academic units and other internal and external partners. She was a key member of the provost's leadership team and represented the office across campus and to the Ohio Board of Regents. Kristi had major responsibility for ensuring that academic planning was an integrated process taking into consideration faculty support, academic objectives, fiscal resources, and physical space. From November 2013 to December 2014, she served as the interim dean of the McMicken College of Arts and Sciences, where she had responsibility for 8000+ students, 45+ degree programs, over 450 faculty, and a $100M budget. In 2012 she served as the on-site administrator for the College of Nursing. She helped lead the creation of the UC's Academic Master Plan, and chaired the academic committee for many years. She also served on the fiscal coordinating committee and the president's budget advisory committee. She has provided oversight for both institutional and specialized accreditation and served as the University's point person to the Ohio Board of Regents for new programs and transfer and articulation.
Kristi was instrumental in establishing a women's leadership program at UC along with other women leaders on campus and was active for many years with the Ohio Women's Network where she served as state co-coordinator. Over the years she has mentored many women at UC interested in advancing their professional careers in a variety of ways.
Kristi taught honors study abroad classes for a number of years and enjoys taking students to Italy. She holds a Ph.D. in art history from the University of North Carolina at Chapel Hill and an undergraduate degree from Florida State University. Prior to joining the provost office, she served as associate dean in the College of Design, Architecture, Art, and Planning. She has served as the president for the National Association of Schools of Art and Design (NASAD) and on several committees with the College Art Association. Her specialty in art history is in the area of Dutch and Flemish art; she has published "Jacob Jordaens: Design for Tapestry" and curated and wrote the catalogue for Dutch Drawings and Watercolors from the Kharkiv Museum of Art, which was exhibited at the Taft Museum of Art in Cincinnati. She received the University of Cincinnati President's Award for Excellence in August 2015, the Excellence in Teaching and Distinguished Service Award from the University Honors Program in April 2015, and the Distinguished Service Award from the National Association of Schools of Art and Design in October 2015.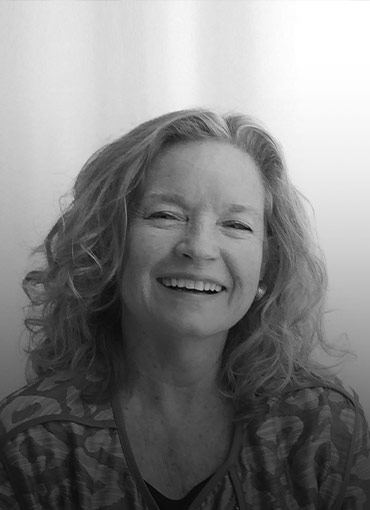 Denise Mullen
---
Denise Mullen served as President of the Oregon College of Art and Craft from 2010 until her retirement in 2018. Prior to that, Denise was Provost and VP, Research and Academic Affairs of Alberta College of Art & Design; served as Dean of the School of Art & Design at SUNY Purchase; Vice Dean of Corcoran College of Art and Design in Washington, DC; and Chair of the Art Department of New Jersey City University. Denise is the Immediate Past President of the National Association of Schools of Art and Design, and served as Vice President of the Association of Independent Colleges of Art and Design.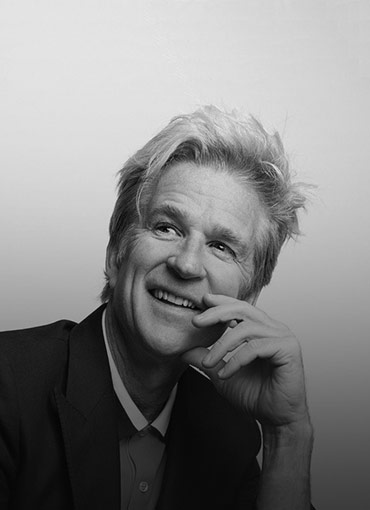 Matthew Modine
---
Actor Matthew Modine became a star for his performances in Full Metal Jacket and other successful films. Matthew moved to New York City as a teenager to pursue an acting career and studied at the Stella Adler School. He hit his stride in the 1980s with starring turns in such films as Birdy (1984), Vision Quest (1985) and Full Metal Jacket (1987). Matthew remains busy with a variety of film, television and theater roles, and is an avid environmentalist.
Matthew made his feature film debut in John Sayles' Baby it's You (1983), soon becoming one of Hollywood's hottest young actors with his contributions to three Vietnam War-era films. The first was Robert Altman's Streamers (1983), in which he played a soldier preparing for decampment to battle, followed by a starring turn as the mentally unstable titular character of Alan Parker's Birdy (1984). In perhaps the most recognizable role of his career, he narrated the horrors of war as the independent-minded Private Joker in Stanley Kubrick's Full Metal Jacket (1987). During this period, Modine also starred as a high school wrestler in Vision Quest (1985), and as an FBI agent in Married to the Mob (1988).
Re-teaming with Altman, Modine played Dr. Ralph Wyman opposite Julianne Moore in Short Cuts (1993), which won a Golden Globe for best ensemble performance. He earned Emmy and Golden Globe nominations for his portrayal of Dr. Don Francis in the HBO movie And the Band Played On (1993), and received another Golden Globe nomination for his role as Sammy Ayers in the Hallmark movie What the Deaf Man Heard (1997).
Matthew made his feature directorial debut with the crime drama If … Dog … Rabbit (1999), and earned recurring parts in the television series The Bedford Diaries and Weeds in subsequent years. He also became more active on the stage, portraying legendary playwright Arthur Miller in Finishing the Picture during the Goodman Theater's 2004-05 season, and tackling the iconic role of Atticus Finch in a Hartford Stage production of To Kill a Mockingbird in 2009. He made his Broadway debut in the revival of The Miracle Worker in 2010, and contributed supporting roles in The Dark Knight Rises (2012) and the Sundance darling Jobs (2013).
Most recently, Matthew won the SAG Outstanding Performance by an Ensemble in a Drama Series award for the role of Dr. Martin Brenner in the Netflix original series Stranger Things, and appears in the Sicario sequel Soldado, the thriller 47 Meters Down, and the British comedy of manners The Hippopotamus.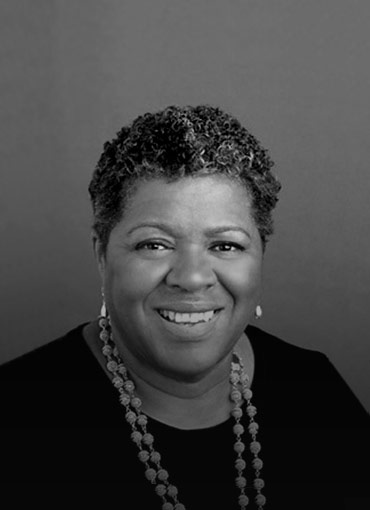 Jackie Jenkins-Scott
---
Jackie Jenkins-Scott, President and Founder of JJS Advising, is a dynamic and accomplished executive widely recognized as an innovative and transformational leader. Jenkins-Scott brings a proven track record of over three decades in leading mission driven institutions to high performing levels. As a strategic thinker with special skills in bringing together the diverse talents in a Board, professional staff, the business and civic community, Jenkins-Scott has used her skills and leadership experiences to contribute to many corporate and civic organizations where she is valued as a visionary and strategic leader.
Prior to founding JJS Advising, a consulting firm focusing on executive coaching, leadership development and organizational strategy, Jackie Jenkins-Scott served for twelve years as President of Wheelock College, Boston, MA. Under Jenkins-Scott's strategic leadership, the college significantly increased its endowment and nearly doubled enrollment. Jenkins-Scott added new areas of study including cross-disciplinary and online programs, increased undergraduate enrollment by over 50 percent and representation of ethnically diverse and differently abled students by 40 percent.
In 1983, Jenkins-Scott became the President and CEO of the Dimock Center in Roxbury, MA., now one of the largest community-based health and human service organization's serving diverse, vulnerable populations. Under her leadership, Dimock emerged from the verge of bankruptcy to a highly successful and sustainable benchmark institution that successfully integrated comprehensive health and human services including new programming in workforce development, primary and behavioral healthcare, child and family centered services, transitional housing, and a community-based research program to develop innovative strategies for meeting the priority needs of inner-city residents.
Jenkins-Scott has served on the Board of Directors of numerous corporate, civic and community-based organizations, including The Boston Foundation, The John F. Kennedy Library Foundation, The Tufts Health Plan Board and was a founding member of the Tufts Health Plan Foundation. She has been tapped to co-chair important public policy initiatives including the Massachusetts Readiness Project which developed a 10-year strategic plan for improving educational outcomes in the Commonwealth of Massachusetts and the School Readiness Action Planning Project which produced a plan for early education in the City of Boston.
Jenkins-Scott recently completed terms as Board Chair of the Schott Foundation for Public Education, and President of the President of the Massachusetts Women's Forum. She is a member of the National Board of Jumpstart Inc., the Center for Community Change, Washington D.C., and the Massachusetts Foundation for the Humanities and Public Policy. Jenkins-Scott serves on the Board of Century Bank where she is a member of the Executive Committee and Chair of the Asset Liability Committee.
Jenkins-Scott has received over 120 awards and citations including the 2005 Associated Industries of Massachusetts legacy of Leadership Award, 2004 Pinnacle Lifetime Achievement Award from the Greater Boston Chamber of Commerce, the 2004 Distinguished Alumni Award from Boston University, and the Boston Visiting Nurses Association Lifetime Achievement Award.
Jenkins-Scott received her B.S. degree from Eastern Michigan University, a Master of Social Work from Boston University School of Social Work, and completed a post-graduate Research Fellowship at Radcliffe College. She has received six Honorary Doctorate Degrees from Northeastern University, Suffolk University, University of Massachusetts Boston, Bentley University, Mt. Ida College, and Wheelock College. From 2016-2018, Jenkins-Scott was a Fellow in the distinguished Public Service Leaders Program at the Center for Women in Politics and Public Policy, University of Massachusetts. Jenkins-Scott is a sought-after speaker and presenter, and the author of the book, The 7 Secrets of Responsive Leadership.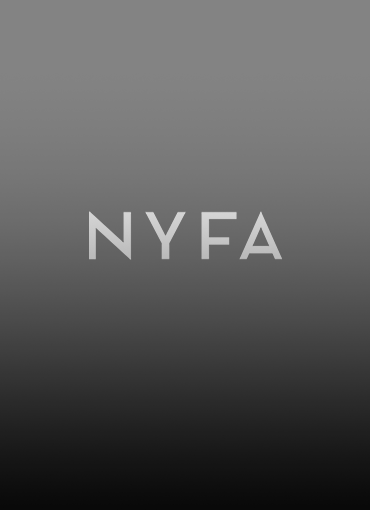 Jeffrey Haber
---
Jeffrey A. Haber has specialized throughout his career in fine art, jewelry and entertainment insurance. During his decades-long insurance career, Jeffrey has brought his specialty to three major New York brokerage firms. He is presently responsible for producing and servicing some of the most high-value clientele, including world-renowned art galleries, dealers, museums, collectors, jewelers, and the entertainment community. He has been involved in writing policy language with extremely broad policy terms and conditions.
In addition, Jeffrey produces business in several other areas of insurance such as real estate, owners and developers, various retail and wholesale businesses, kidnap and ransom, life and health, and others. He currently is an executive vice president in the fine art and jewelry division of Arthur J. Gallagher & Co., one of the top brokerage firms in the world.
Jeffrey earned a BBA from the College of Insurance five-year work-study program. His college thesis compared the American and London markets for fine arts insurance.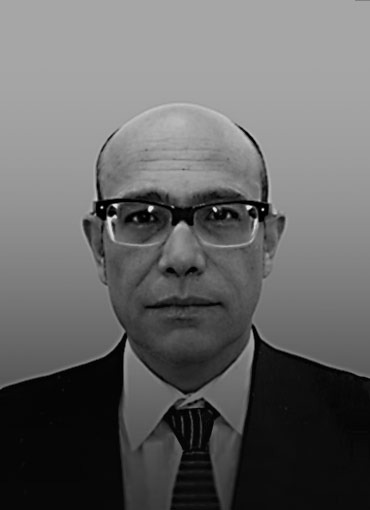 Avy Eschenasy
---
Avy Eschenasy has over 20 years experience in motion picture business affairs. He is the principal of Eschenasy Consulting, which provides advisory services in connection with all business aspects of motion picture production, financing and distribution. Eschenasy Consulting serves independent producers and financiers in assembling finance plans and project financing, budgeting, negotiating above and below-the-line deals, and negotiating sales and distribution arrangements. Eschenasy Consulting also represents select U.S. distribution companies in acquiring motion pictures and negotiating distribution arrangements in a rapidly evolving marketplace.
Previously, Avy was a senior executive at Focus Features from its inception in May 2002 until December 2013, most recently serving as Executive Vice President, Strategic Planning, Business Affairs and Acquisitions.
Prior to Focus Features, Avy was Executive Vice President, Business Affairs, at USA Films from 1999 to 2002, and Senior Vice President, Business Affairs, at October Films from 1997 to 1999. Avy began his motion picture career at New Line Cinema, where he served as Vice President, Business and Legal Affairs, from 1992 to 1997.
The many notable projects that Avy has been integral in supervising and finalizing the dealmaking process on include such Academy Award-winning films as Dallas Buyers Club, Milk, Brokeback Mountain, The Constant Gardener, Eternal Sunshine of the Spotless Mind, The Motorcycle Diaries, Lost in Translation, The Pianist, Gosford Park, and Traffic; and such hits as Moonrise Kingdom, Coraline, Seven, The Mask, Austin Powers, and Boogie Nights.
Avy graduated from Columbia Law School in 1991 and from Harvard College in 1988.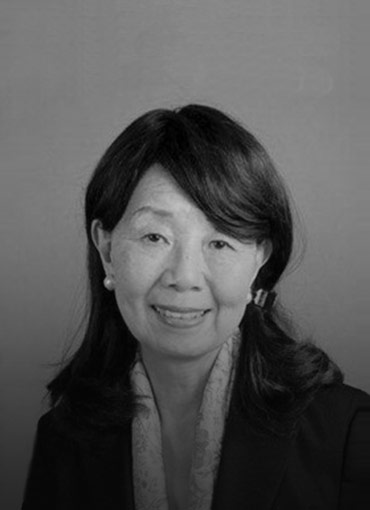 Cheng Davis
---
Cheng Davis serves as special advisor on International Advancement to the President of Teachers College, Columbia University. Cheng also served as the vice dean of the Graduate School of Education at the University of Pennsylvania, and currently serves as special advisor on Internationalization Efforts to the President of the University of Pennsylvania. Before her time at Penn, Cheng served as vice president of Drexel University.
During her 17 years at Penn, Cheng founded GSE International, the first international programs office among graduate schools of education of Ivy League universities.
Cheng pioneered cross-national education research through the groundbreaking Six-Nation Education Research Program and its successor, the Eight Nation Education Research Project, which brings together national-level researchers and policymakers from key nations in Asia, Europe and North America to conduct cooperative research on education policy.
Similarly, in cooperation with the United States Department of Education, the United States National Science Foundation, and a consortium of four schools of education including Harvard, Penn, Columbia and Michigan State, Cheng initiated an international collaborative research among nine APEC economies focused on teacher education in mathematics and science and developing models for effective instruction in those areas.
In addition to sending dozens of scholars and students abroad every year, Cheng has developed scores of specialized training programs for groups ranging from government officials and university presidents to finance executives and corporate CEOs. Among the most successful of these programs are the first training programs for CEOS and leading executives in the Chinese securities and mutual fund industries, created in conjunction with the Wharton School. Over the past six years, the Penn Securities Association of China Program and the Penn-China Mutual Fund CEO Leadership Program have trained about two hundred Chinese executives in the latest theories and practices of the U.S. finance sector.
The US-China Future Leaders Program, launched in 2010 under Cheng's leadership, is another project that embraces her philosophy in education and culture exchanges. It boasts many high-profile officials and scholars from both the U.S. and China sitting on its advisory committee, chaired by Mr. Tung Chee Hwa, former chief executive of Hong Kong. Also working with the U.S. State Department, the program strives to promote U.S.-China relations by developing close relationships and improving mutual understanding among the rising young leaders of both nations.
Cheng enjoys a very close relationship with high-ranking officials and researchers in many Asian countries, with especially extensive and strong connections in China (including Hong Kong and Taiwan), Thailand, Singapore and Japan. Among these are Presidents of China, the Princess of Thailand, ministers of education and finance, governors, and mayors of major cities.
Cheng has served as the senior observer for the Shanghai International Business Leaders Advisory Council for the past 18 years and senior advisor to Shanghai Pudong government. She worked with U.S. West Gate Group and successfully set up an all-Ivy League business school executive training center in Shanghai Pudong, including Wharton, Columbia and Harvard. She also helped Pudong establish relations with royal families and financial gurus from UAE, Qatar and Saudi Arabia.
Cheng's extraordinary achievement in international affairs has earned her numerous recognitions, among which are the President's Award for Excellent Leadership from Drexel University, the first–ever Penn GSE Alumni Pioneers Award, and Thailand's Outstanding Contribution Award, after she had worked closely with Her Royal Highness Princess Maha Ghakri Sirindhorn for eight years on Thailand's education reform.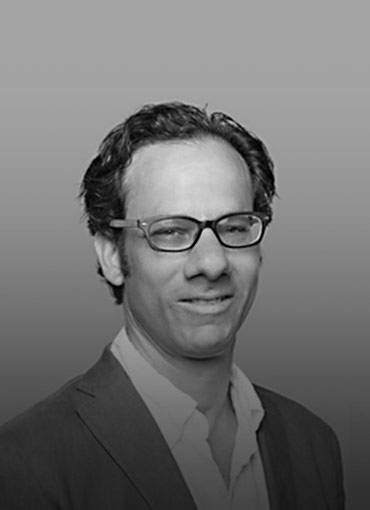 Dan Cogan
---
Dan Cogan is an American film producer and director. He is best known for co-producing Icarus, winner of the 2018 Academy Award for Best Documentary Feature, and the Academy Award-nominated documentaries, Hell and Back Again, and How to Survive a Plague. Dan is also the co-founder of Gamechanger Films, which finances narrative features directed by women. In 2006, Dan launched the Chrysler Film Project, which was developed in order to identify and finance emerging voices in American independent films. One winning project of the program, Blue Valentine, starred Ryan Gosling and Michelle Williams.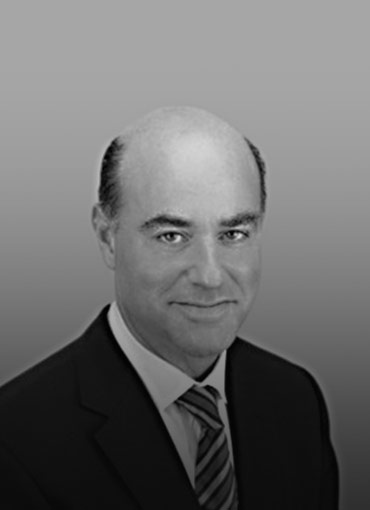 Oscar Bleetstein
---
Oscar Bleetstein brings over 20 years of experience in the financial services sector, where he has held a number of senior positions at some of the most prestigious global financial institutions, including Credit Suisse, Merrill Lynch, AIG and Chase. While Oscar has developed expertise in a wide range of financial areas, his core focus has been on alternative asset classes, commodity derivatives, and trading strategies. His client base consists of hedge funds, mutual funds, sovereign wealth entities, family offices and ultra-high net worth individuals. A native New Yorker, Oscar previously lived in Asia and in Europe, and has traveled extensively.
Thinking globally and acting locally is a motto he puts into practice every day. Oscar is on the advisory board of a.i.r. NYC, a Harlem-based, non-profit organization dedicated to keeping asthmatic children and adults healthy, active, and out of the hospital.
Oscar holds a degree in international relations from the Georgetown School of Foreign Service and holds a Certificat d'Etudes Politiques from the Institut d'Etudes Politiques de Paris (Sciences-Po).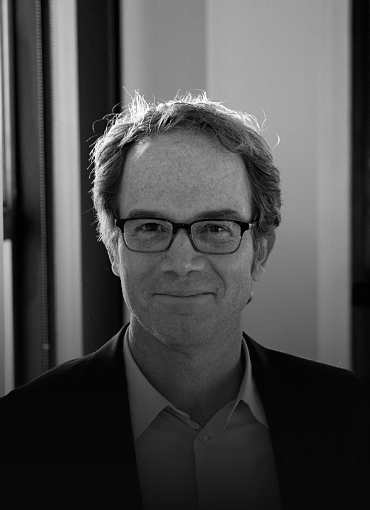 Michael J. Young
President/CEO
Michael J. Young
President/CEO
---
Michael Young is the President and CEO of the New York Film Academy. Michael earned his Bachelor's in Film and Visual Studies from Harvard University. His thesis film, McJew, was nominated for best documentary in the Student Academy Awards. After working as crew on films, commercials, and industrials in any role he could get, he went on to earn an MFA in Film Directing from NYU Tisch School of the Arts. He also studied acting for two years with the brilliant Meisner trained teacher, Suzanne Shepard. In 1992, NYFA founder Jerry Sherlock brought Michael to design its original curriculum of learning to make films by making films in an "intensive hands-on total immersion program," and he helped start the school. In the years since, when not teaching or administrating at NYFA, Michael has worked on feature films, including as Cinematographer for the documentary Comrades and as Executive Producer on the documentary Turn Every Page, released in theatres in 2023 by Sony Pictures Classics.