The Veterans Team at NYFA
NYFA is committed to supporting and providing continued education for veterans. Our veterans team comes from a long, distinguished history in the military, as well as film, media, entertainment, and the visual arts.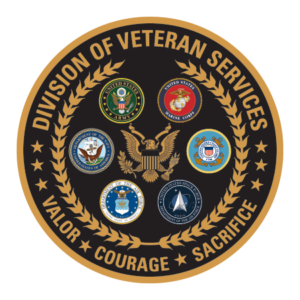 Colonel Jack Jacobs
Chair of Veterans Advancement Program
Colonel Jack Jacobs, Chair of the New York Film Academy's Veterans Advancement Program, served in the U.S. Army for more than 20 years. Among our nation's most decorated soldiers, Colonel Jacobs was awarded the Medal of Honor — the nation's highest combat honor — for his gallant actions and extraordinary heroism of saving a U.S. advisor and saving 13 others. He is also the recipient of two Silver Stars and three Bronze Stars. His many service posts included work as a platoon leader in the 82nd Airborne Division, an executive officer of an infantry battalion in the 7th Infantry Division, and a commander of the 4th Battalion 10th Infantry in Panama. On two tours of duty in Vietnam, Colonel Jacobs served as an advisor to Vietnamese infantry battalions.

After leaving the military in 1987, Colonel Jacobs embarked on a successful career in the financial industry; he is currently the on-air military strategist for NBC and MSNBC. Jacobs was nominated for Emmys in 2010 and 2011, and received the distinguished Edward R. Murrow Award for his NBC segment "Iraq: The Long Way Out." Colonel Jacobs executive produced the 2021 television series Ten Weeks and the 2020 documentary Sky Blossom. In 2022, a biographical documentary, Colonel Jack, was created and screened at the G.I. Film Festival.
Colonel Jacobs holds bachelor's and master's degrees from Rutgers University, and entered the U.S. Army in 1966 as a second lieutenant through the ROTC program. A member of the faculty of the US Military Academy (WestPoint) and the War College, Colonel Jacobs taught international relations and comparative politics for three years.
Colonel Jacobs serves on many charitable boards related to the military community of directors and is Vice Chairman of the Congressional Medal of Honor Foundation. He holds the McDermott Chair of Humanities and Public Affairs at the US Military Academy. He has authored two books: memoir "If Not Now, When?" with Penguin in 2008, and the non-fiction book "Basic" in 2012 with St. Martin's Press.
Read More
CSM Christopher A. Moore
Director, Division of Veterans Services
Command Sergeant Major (CSM) Christopher A. Moore retired honorably after serving 30+ years of active service in the United States Army on December 31, 2019. He enlisted as an Air Defender in the United States Army on January 15, 1990, in Lawton, OK. CSM Moore most recently served as the Program Development Coordinator in the North Carolina Department of Military and Veterans Affairs (DMVA). CSM Moore coordinated with government agencies as well as regional military support alliances and privately funded support groups to maintain the military value and presence in North Carolina. He was relied upon by the Office of the Governor, Secretary of the DMVA for knowledge, advice, guidance, and leadership to resolve issues and address potential concerns that may affect military installations, veterans, and government objectives. He earned a Bachelor of Science Degree and a Master's Degree in Business Administration from Trident University, Cypress, CA while maintaining Cum Laude honors. His military awards include the United States Army Sergeants Major Academy (Class 62); Prestigious Sergeant Audie Murphy Inductee; Honorable Order of Saint Barbara Award.
Brandon Swanson
Veteran Services Coordinator, Division of Veteran Services
Brandon Swanson, originally from New York, served four years in the United States Army, rising to team leader within 4-months. After successfully transitioning from the military back to the civilian world, Brandon attended the New York Film Academy, earning his bachelor's
degree in Fine Arts, Acting for Film. Since then, Brandon has appeared in numerous forms of media: Tv shows, short films, commercials, web media and more. Brandon has also participated in many film festivals and currently has plans for more.
Michael Kunselman
Manager, Division of Veterans Services
Michael Kunselman, originally from Mantua, Ohio, served seven years in the U.S. Navy as an air traffic controller. He was stationed onboard the USS Kitty-Hawk and at Naval Air Station Whidbey Island. After being honorably discharged, Michael moved to Los Angeles to pursue a career in acting. Since arriving in Los Angeles, Kunselman has appeared in numerous indie short films, features, TV shows, plays, and commercials. He is a member of SAG-AFTRA. Michael is also a NYFA alumni, and graduated with an Acting for Film BFA in January 2016. Prior to that, he completed our 1-Year and AFA degree program in Acting for Film at NYFA Los Angeles.
Jonathan Cortez
Outreach Specialist, Division of Veterans Services
Jonathan Cortez is a US Army Veteran, serving three years at Fort Drum as an infantry man. Growing up in Southern California, he always had a love for movies, going every weekend when he was a kid, and multiple times a week as an adult. Finally, he decided to chase his passion and attend NYFA for a Bachelor's in Fine Arts, Acting for Film. He has since appeared in various short films and indie films, also appearing in Universal Studios' The First Purge and multiple roles in Universal Studios Hollywood's Halloween Horror Nights.
GI Bill® is a registered trademark of the U.S. Department of Veterans Affairs (VA). More information about education benefits offered by VA is available at the official U.S. government website at https://www.benefits.va.gov/gibill.

For Post 9/11 GI Bill®️ (Ch 33) students and VA Vocational Rehabilitation and Employment (Ch 31) students, our tuition policy complies with 38 USC 3679(e) which means Post 9/11 and Vocational Rehabilitation and Employment students will not be charged or otherwise penalized due to a delay in VA tuition and fee payments. For eligibility consideration, a Post 9/11 GI Bill student must submit a VA Certificate of Eligibility (COE) and a Vocational Rehabilitation Student must provide a VAF 28-1905 form.