July 28, 2022
New York Film Academy (NYFA) had the honor of hosting a live video Q&A with Billy Porter, an award-winning actor, singer, director, composer and playwright to discuss his career and directorial debut ANYTHING'S POSSIBLE with NYFA students and alumni. Tova Laiter, Director of the NYFA Q&A-List Series, curated and moderated the event.

Billy Porter won the
Emmy
Award for "Best Lead Actor" for his portrayal of Pray Tell in FX's drama
Pose
, and most recently received
his third
Emmy nomination for the groundbreaking role.
A Hollywood Walk of Fame inductee
, Porter has numerous
theater
credits, including the role of "Lola" in the Broadway musical
Kinky Boots
, which he originated in 2013 and for which
he won the Tony
, Drama Desk, and Outer Critics Circle awards,
as well as the
Grammy
for "Best Musical Theater Album." He just won his
second Tony Award in 2022
for
"Best Musical"
as a
producer
on
A Strange Loop
.
Recently, Porter appeared in the third season of FX's Pose and Amazon's Cinderella remake as the Fab G, alongside Camila Cabello and Idina Menzel. Porter appeared in the Paramount Players comedy Like a Boss, alongside Tiffany Haddish, Rose Byrne and Salma Hayek, Baz Luhrman's
The Get Down, and under the direction of Barry Levinson, Porter starred in The Humbling, alongside Al Pacino and Greta Gerwig. He just finished the second season of CBS All Access' The Twilight Zone, Ryan Murphy's American Horror Story: Apocalypse, and narrated HBO Max's Equal. Porter can currently be heard in Disney+'s animated series, The Proud Family: Louder and Prouder.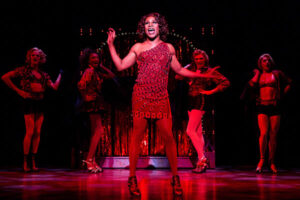 With all of these awards and big-name projects it's hard to believe that it wasn't always this way for Billy Porter. It's easier to believe that this happened over night. However, as Porter put it he "did not just get here." What we are witnessing today comes more than 35 years after Porter started his career. Porter attended Carnegie Mellon University, the Drama Division. After graduating, he was cast in Miss Saigon, the original cast, and performed on Broadway for 10 years thereafter. During this time, Porter was auditioning for TV and film to no avail. Pilot season brought little fruit for him as a queer, Black man, with only "6-10 auditions and my white counterparts had hundreds – this is not an exaggeration," he said. Porter was dismissed in audition rooms and even after he won his first Tony and Grammy Award for "Lola" in
Kinky Boots
, he was overlooked.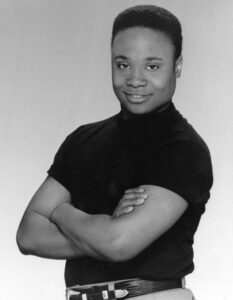 The road had been long and Porter was done. He called his sister and told her, "I'm not doing this anymore." Right after, tears still streaming down his face and eyes bloodshot, Porter got the call from his manager that would change the trajectory of his career, "Ryan Murphy is doing a show based on the ball culture and you have an audition in three days."
Pray Tell, Porter's iconic Pose character, was not originally in the script. For his initial audition, he was called in for the role of a dance teacher on the show. He made his way to Alex Fogel's office and said "I lived through this … to have me in this and then have me vibrating in another world is a waste of everybody's time – what about one of the mothers of the house?" Pray Tell was then written for Billy Porter.
Billy Porter is making his directorial debut with Anything's Possible, a trans teen romantic comedy, set in Porter's hometown, Pittsburgh. The film follows Kelsa, a confident high school girl who is trans, as she navigates through senior year and a young boy summons the courage to ask her out on a date, knowing the drama it could cause. The film has been lauded as a case study in trans joy. The script, written by Ximena García Lecuona, appeared on the
2020 Blacklist.

The movie can be seen on Amazon Prime video.
During the student Q&A portion of the conversation, Porter shared with NYFA alumni and faculty that he was of the last generation that benefitted from after school art programs that were locally and federally funded. Still, he clarified, "acting is craft like anything else and deserves to be respected and treated as such, even when it is costly."

Billy Porter ended the conversation about the role of artists in strife times with a quote by Toni Morrison from In Times of Dread, Artist Must Never Choose to Remain Silent:
"This is precisely the time when artists go to work. There is no time for despair, no place for self-pity, no need for silence, no room for fear. We speak, we write, we do language. That is how civilizations heal."

Laiter closed the conversation by thanking Billy Porter for the conversation and the students for their time.
New York Film Academy would like to thank Billy Porter for sharing his time and experience with NYFA students and alumni.
Please note: NYFA does not represent that these are typical or guaranteed career outcomes. The success of our graduates in any chosen professional pathway depends on multiple factors, and the achievements of NYFA alumni are the result of their hard work, perseverance, talent and circumstances.
by nyfa