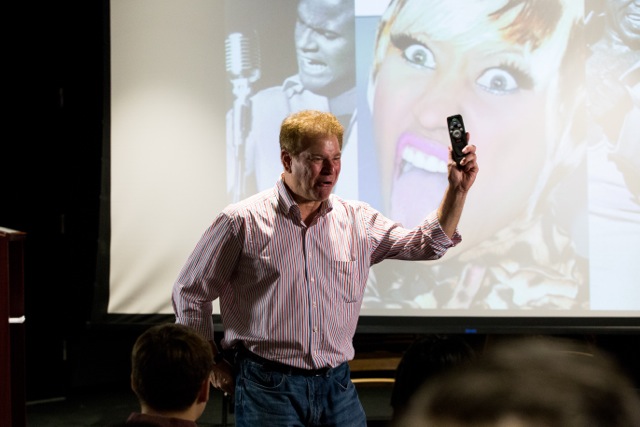 Emmy Award-winning writer, producer, comedian and actor Robert Wuhl (Arliss, Bull Durham, Batman) came to New York Film Academy's Los Angeles Campus and educated the students in the way he knows best: with comedy.
On Friday October 10th, Mr. Wuhl came to NYFA and presented his unique, insightful and hilarious take on History to a group of screenwriting students and faculty. Held in NYFA's new state-of-the-art theater, Mr. Wuhl's workshop presented history through the perspective of storytelling becoming fact and how sometimes the best story wins. This concept of story and history being tied together was inspiring for the students. Mr. Wuhl brought history to life by telling stories that often revisited "Historical Fact" with the stories behind the "Fact." Mixing story with audiovisuals and a juxtaposition with contemporary popular culture, Mr. Wuhl filled the New York Film Academy Theater with laughter.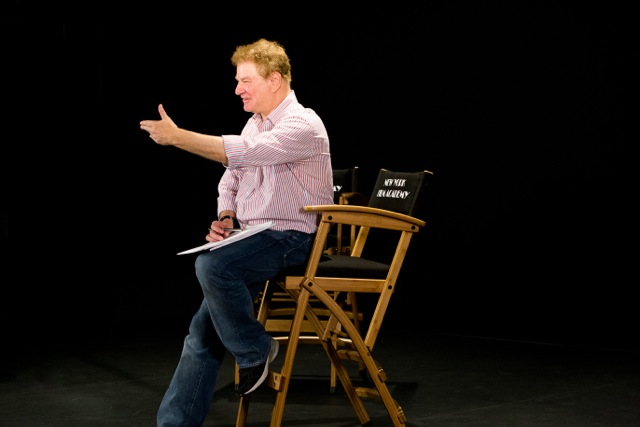 Following the often outrageous one-hour workshop, Mr. Wuhl opened the floor to a Q&A by the screenwriting students. He discussed his process from research through presentation. At one point when discussing his research process he joked a certain research site was "90% correct 10% of the time." He talked about where ideas come from and how to build stories from ideas. One student asked Mr. Wuhl if he had any stories about Nunzio DeFilippis (Chair Of Screenwriting) and Christina Weir (Screenwriting Instructor), who worked on the writing staff of Arliss and were instrumental in bringing Mr. Wuhl to NYFA. Again he joked, admitting that he probably shouldn't share them with the students.
As a thank you for the student's time and laughter Mr. Wuhl and his producing team brought pizza for the students and while the students ate, Nunzio, Christina and Mr. Wuhl reminisced about their time on Arliss.
Robert Wuhl's visit to NYFA gave the students a fresh look at history, but also allowed them to see how comedy works from an actor/writer/director with decades of experience in the industry. Hopefully, it will not be his last visit to the campus.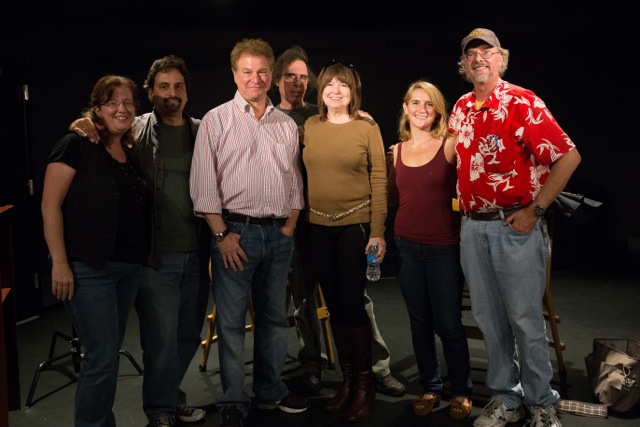 by nyfa