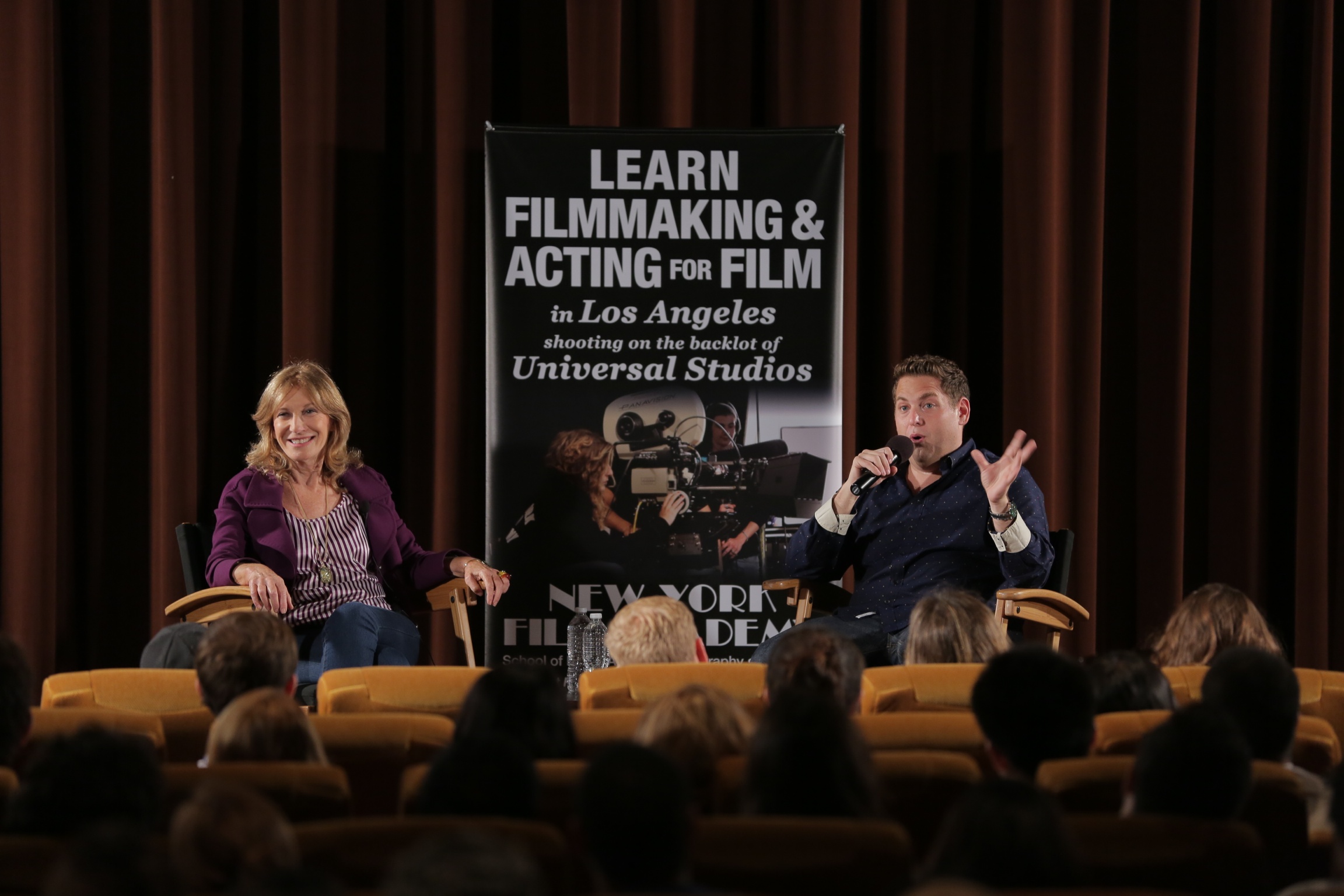 Jonah Hill has come a long way from his brief comedic appearance in the The 40 Year Old Virgin, to his Oscar nomination in Moneyball. His comedic presence and timing puts him at the top of his class, and yet his transition into more dramatic roles has been something to marvel. This week, the New York Film Academy was thrilled when Mr. Hill came in to speak with students and alumni. As a testament to his comedic timing, Jonah started the evening shouting,"I'm here! I'm here already!" as Eric Conner, the Dean of Students, introduced the actor who had already been sitting in the back of the room.
Jonah was in high spirits throughout the night, quickly acknowledging his true passion in life – making movies. He feels it's what he's been put on this Earth to do, and he encouraged the crowd to aggressively pursue filmmaking if they feel the same. "This business is so weird," said Jonah. "If this isn't the only thing you want to do in life, then leave the room and don't do it. But if this is the only thing you want to do in life and can't imagine doing anything else, then don't worry about how much time it's taking. It will happen in whatever incarnation it's supposed to happen. But you have to just 'make stuff' constantly and don't worry about 'making it.'"
At a young age, Jonah wanted to direct, but says he was really bad in giving directions to actors. So, he took acting classes to find out how an actor would want to be given direction. As a result, he fell in love with acting as well. He studied Meisner in school, but admits he now uses a variety of techniques that vary from film to film. He also likes to improv, as long as it's about the character and not to be funny. Jonah recalled his improved scenes with Martin Scorsese in The Wolf of Wall Street. "It's so cool that new stuff can happen, that no one knew about ever, and that makes the reactions real – because they're hearing it for the first time."

In regards to the challenges he faces as an actor, Jonah said, "I think the most challenging part of being an actor comes from the days where something really bad is happening in your personal life. Let's say some death or breakup or friendship thing – some personal thing that's going on outside of work – and you have to show up that day and act and give your performance like none of that is happening."
His journey through Hollywood grew as he managed to maintain friendly working relations with so many talented artists, namely Judd Apatow, Jason Segel, and Seth Rogen. "You find the people who you're creatively in tune with."
Like most people, Jonah recognized how some would have assumed he, being the comedy guy, would be an odd casting choice as the second dramatic lead next to Brad Pitt in Moneyball. Typically, once you've successfully done one thing in Hollywood, most people will push you to do the same thing over and over. But, for Jonah, it's important to make all kinds of movie. "I think I'm a product of two things: The Simpsons and Goodfellas." The Simpsons encouraged his taste in comedy and Goodfellas, the other side of things.
While admitting he was nervous talking about himself, Jonah was very appreciative of being able to speak in front of our students and his positive rapport was undeniable after closing on a standing ovation. He's currently writing a movie that he plans on directing next year. His new movie, The Wolf of Wall Street, will be out in theaters on November 15.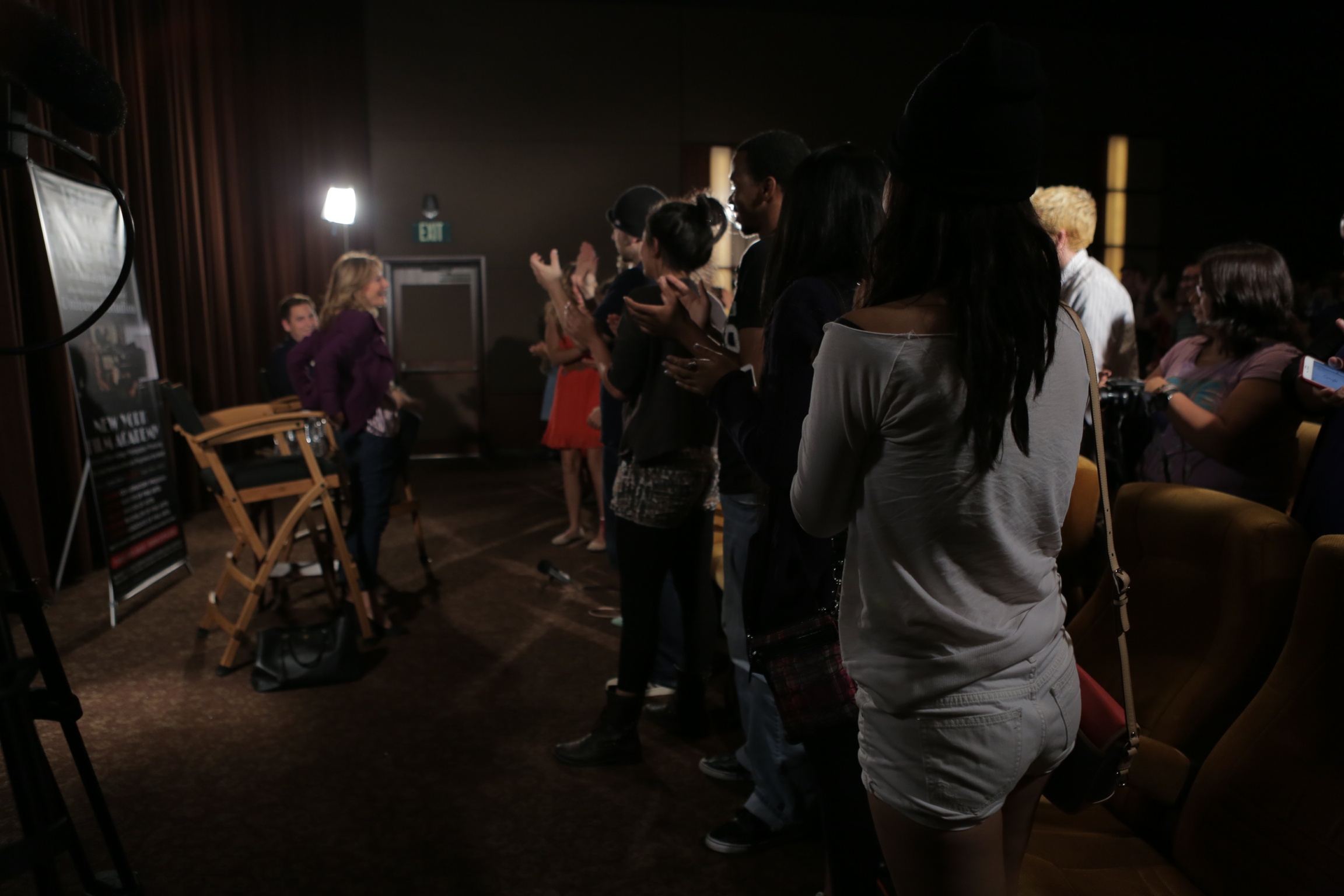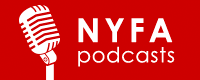 by nyfa