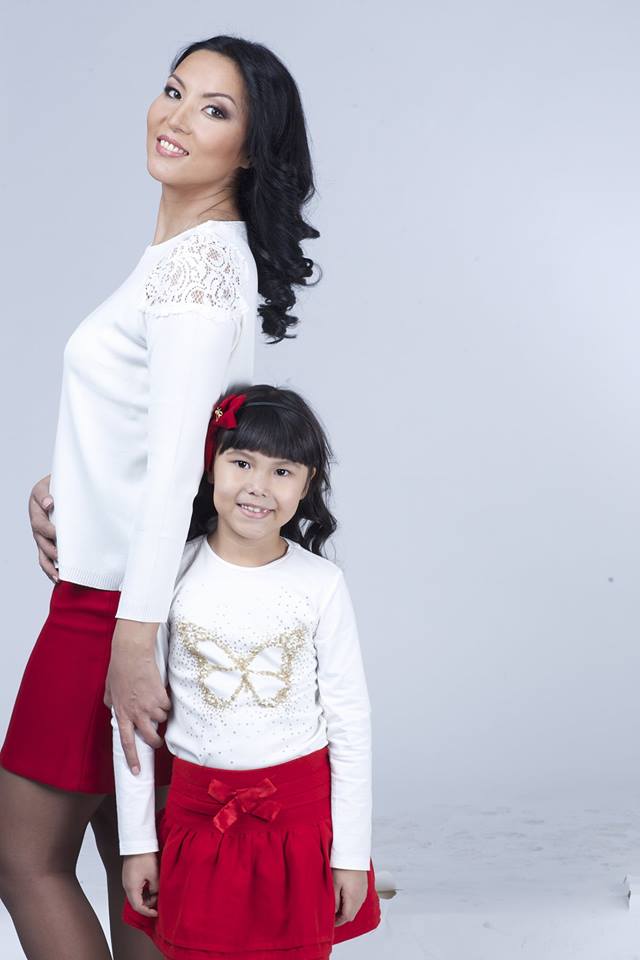 NYFA alumna, Bayan Yerimbet is a well-known producer in Kazakhstan, as well as a businesswoman, wife and mother of two. She has a very creative family. She has worked on two feature projects with her husband, Askar Bissembin, who is a filmmaker and producer. Her sister, Bota Yerimbet, is a screenwriter and director; and her brother, a 19-year-old student who studies marketing, Darmukhamed Yerimbet, was recently invited to make a teaser music video for a film that will soon be released. Bayan Yerimbet found a moment to tell us about her creative family, and how she manages her time for both family and work.
Bayan, you started out working in the banking sector. What made you decide to work in the film industry? 
Oh, it's a very interesting story. I have a law degree. I worked in a law field, and my last job was in the bank. I felt I had reached the highest position at bank that I could at that time, and I thought that I wanted something in my life to change. I realized that I liked both law and film. So I started my research, and then found that these two spheres are crossed in producing. I found it interesting, and we started to look for a film school to study at. We wanted to know how to create a movie, and that's how it started.
Your film "The Wedding for Three Persons" was very successful in Kazakhstan. What are you working on currently?
It was my first film. The second one is "Nauryz.KZ," and it's in the post-production phase. It will be released in March because it is dedicated to the national holiday, Nauryz – which means Kazakh New Year. I can say that it is the story about love, spring and the awakening of nature! My husband is the director and I am a producer on this film.
Is it easy for you to share the set with your husband?
I realized that it is very difficult. We knew that we would work together on our first project, because we both liked the thesis film that I was developing when I was a NYFA student. But this second film was an order from investors; they found us and paid for it. Our friends sponsored our first film; you know the rule of the three F's- only Friends, Family or Fools will sponsor your first project. It was more difficult to work with our second film. Even with my husband, we had more responsibility. There were different situations, but we made it. I can say that if you have strong relationships, you can do anything. It is hard, but possible; we passed this exam (laughs).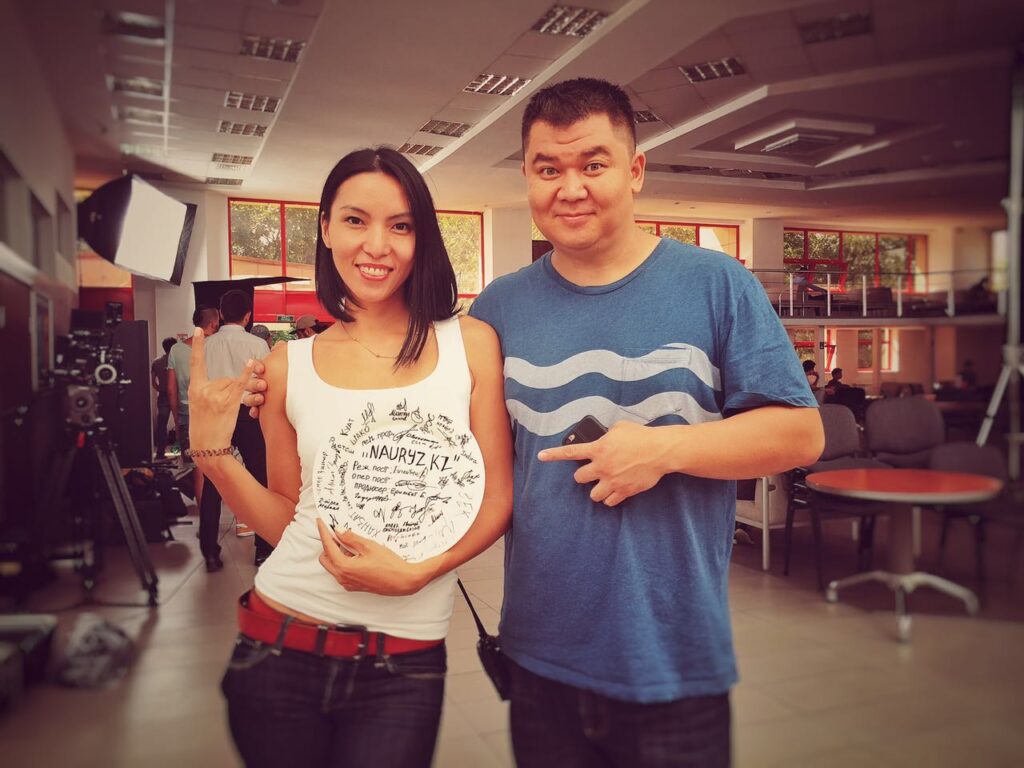 Can you tell us the secret of how you have time for everything? You have two children, work in the film industry with your husband, and run your production studio.
I honestly don't know. I have to do it. Of course it is difficult. You have to be in constant movement because, with children, everyone needs you both at home and at work. There is no secret. You must do everything and be an active person.
From the time my daughter was three years old, she has been involved in the film industry. We took her to the US where she spent a lot of time on set and played in the movies. But, most of all, my daughter likes to write. She wrote some stories. We're planning to publish them one day, following her desire to become an author. And maybe she will find it interesting to write screenplays when she's older and will become a screenwriter, like her parents.
You studied in the Producing program at NYFA, and your husband studied in the Filmmaking program. Please tell us about your favorite teachers, and what has changed in your life after graduating from NYFA?
We were looking for a film school in Los Angeles, because this city is the heart of the film industry. We knew the New York Film Academy representative in our native city in Kazakhstan. It was easy for us to discuss our enrollment and to learn more about the school. We were surprised, but everything was arranged in the best way and we received the state grant for the school. We realized that NYFA was what we needed.
I cannot say that some teachers are better than others; they are all good. I liked Raf Green, he taught us writing for TV. I liked his way of explaining materials. I would also like to speak, separately, about the Director, Dan Mackler. He is great. He helped me with my thesis film when I had some location problems. Dan solved this problem over night. It sounds strange, but there are no limits in America. Students may ask teachers for help, and NYFA instructors are always ready to give you time.
Everything changed after graduation. My rhythm and lifestyle were changed. Previously, I had a job with a strict schedule, but now I live with the creative process day and night. The film industry doesn't adhere to strict rules and regulations. It's not the routine work I had before. Now, I have more creativity. Everything is more interesting. We have more friends and more interests. Everything has become better in our lives. We became more confident and we use this knowledge.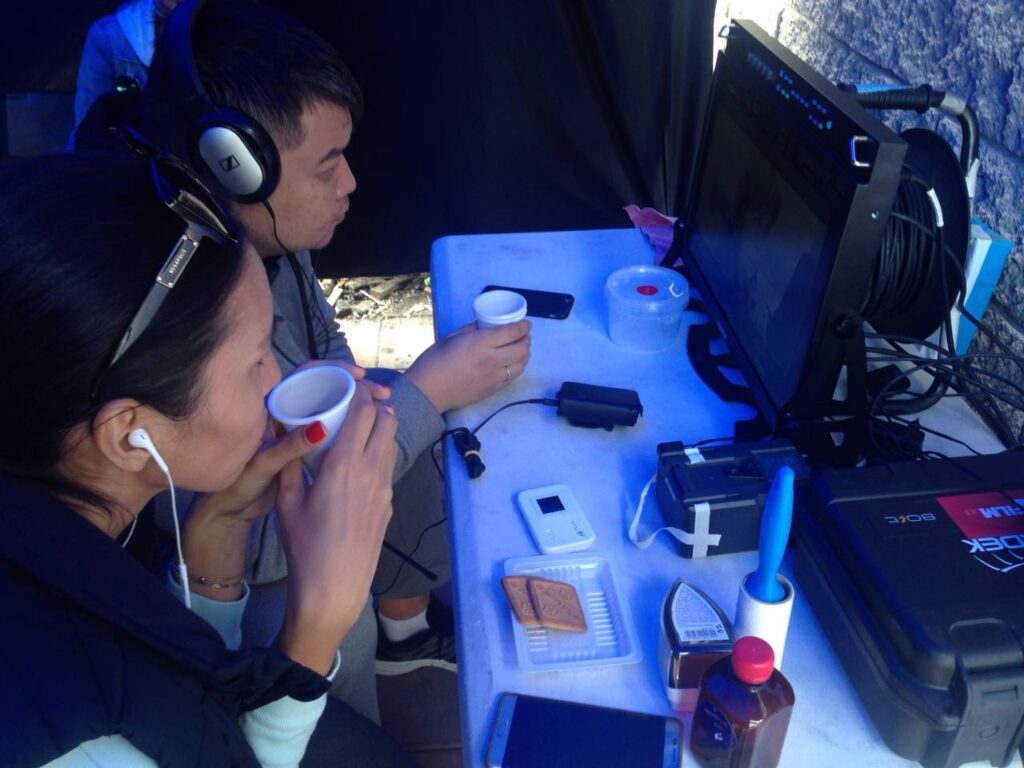 What are your plans for the future?
We will shoot films not only in Kazakhstan, but also in other countries. My husband shot four projects here; I want to expand our territory. The world is large; there are a lot of sets. I want to make a feature film in another country, maybe in Russia, the US, Canada and so on. I would like to have more experience. We need to go and try to do more.
Also, as you already know, my sister, Bota Yerimbet, graduated from the NYFA Filmmaking Program in 2012. And we have an idea to come up with a collaborative project in the near future.
New York Film Academy thanks Bayan Yerimbet very much for her time. We wish her success in her creative career.
by nyfa