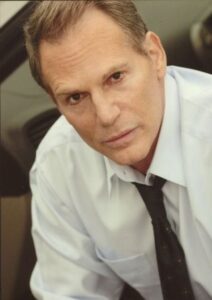 Being brought up in New York City with a passion for acting, New York Film Academy Acting for Film Instructor Robert Lipton was fortunate enough to have studied with both Stella Adler and Lee Strasberg. Like so many other successful actors in the business, Lee and Stella shaped Lipton as an actor and teacher of the craft. With an extensive list of film, television and theatre credits like Bullit, Die Hard 2, The X-Files, Melrose Place and many more, Lipton's experience has been a valuable tool for blossoming actors in the classroom.
"I love working with young people at the Academy — the changes are dramatic and it all happens very quickly," says Lipton. "I believe great actors don't happen by accident. They have a method, a technique, a way of working."
One of the most important pieces of advice Lipton stresses is not to go out into the "real world" of acting until you are truly ready. Rather, be sure you've mastered your craft through student films, small theater performanes, or other independent projects that provide you with real behind the camera experience. The reason being, when you go on auditions without having quite found your comfort zone, casting directors will notice and remember you. This makes it much more difficult when you keep coming across a casting director who has already dismissed you as a talented actor.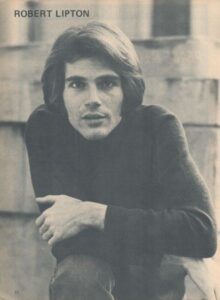 "I've known actors over the years who were talented but didn't audition well. Most of them have moved on to other careers. It's unfortunate, but a fact of life," admits Lipton. "Don't audition well — don't get the part."
Having been on countless auditions throughout his career, Lipton has gathered this: to have a successful audition an actor must have a technique in place. It will give them confidence in their choices and allow them to become more relaxed and focused.
While acting is in his blood for life, Lipton's recent focus has been more toward screenwriting. He's recently optioned a television series, which is semi-autobiographical, and has another project that he feels can be a success in today's market. Knowing the material is crucial toward the overall success of the film, and plays hand-in-hand with the actors' performances.
"For me, it's about understanding the material and the character's relation to it. Most problems come from an actor not getting the logic of a scene and the character's objective in it. Understanding a character's overall objective in a script or play helps an actor to find meaningful choices that support the logic of the material." Another valuable piece of advice that actors and filmmakers alike should understand before going into production.
It has been a privilege to have Mr. Lipton as a member of our esteemed staff of instructors. It's artists like Robert Lipton that continue to make the New York Film Academy's Acting for Film Program one of the most sought after institutions for aspiring young actors.
by nyfa