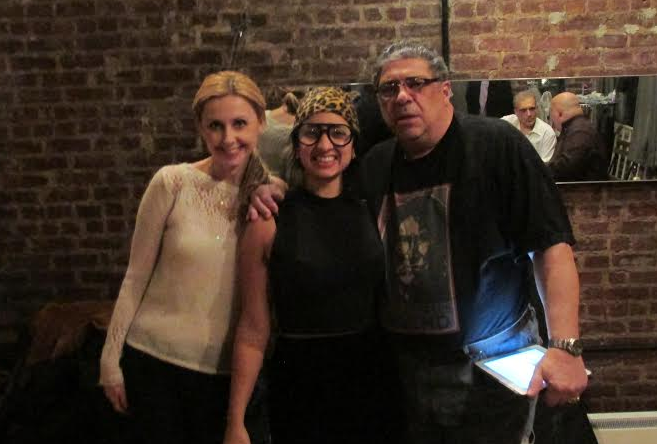 Acting for Film alumnus and Brazilian native, Debora Rodrigues, has kept herself busy since graduating last September at the New York Film Academy. Coming out of acting school, Debora teamed up with classmate and director, Josh Chung, in his short film Whistle, which was awarded a "Best Shorts Award." From there, she was cast in the film How to Kill My Boyfriend, which premiered at the Navi Mumbai International Film Festival.
Her versatility as an actress led her to the role of Jo-Jo in the off-Broadway play Wild Children, written by Sopranos' star, Vincent Pastore. The play revolves around Vincent's memories of owning and running the club, 'Crazy Horse Café' in Westchester County, New York. While most of the cast, which starred Lou Martini, Jr. and Alicia Harding, were on board from the beginning, Debora had to beat out over 400 actresses in a competitive audition process. "I'm so glad I got this role, because it changed who I am as an artist," says Debora. "It made me embrace all kinds of women." Debora's run on Wild Children ran for sixteen straight days and was well received by her peers and critics.
Debora's passion for the arts has recently inspired her to start dabbling in writing. She says she's currently working on two short film scripts in the hopes of encouraging others to 'think differently.'
"If you trust yourself and use the skills you've learned at NYFA, you can make it happen."
Debora also landed a spot in an international commercial for FourSquare, which you can check out below.

by nyfa