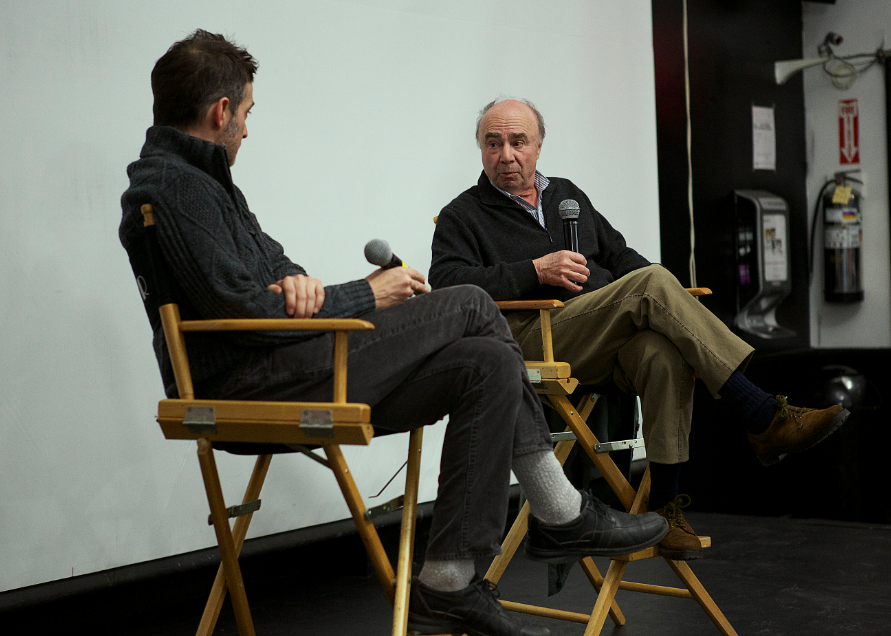 This Tuesday, the New York Film Academy in Union Square welcomed cinematographer, Adam Holender. His most notable credit is Director of Photography on the 1969 classic, Midnight Cowboy, starring Dustin Hoffman and Jon Voight. Adam suggested we screen another classic from 1971, starring the then unknown Al Pacino. The Panic in Needle Park is a stark portrayal of life among a group of heroin addicts who hang out in New York City's "Needle Park." The film was a part of the early 1970's cinéma-vérité. Adam's use of hand-held cameras, real-life urban location, sounds and lack of traditional soundtrack set the tone for a new style of realism. According to Adam, the film was shot primarily on-location in forty-three days.
Living mere blocks away from the main location of the film up on 71st and Broadway, Adam and his director, Jerry Schatzberg, spent months in New York City diligently preparing for production. "Pre-production is the most important part of the process," said Adam.
Coming up in a time when film was meant to be gritty and real, Adam admits digital filmmaking is the obvious wave of the future. "If people have something to say, it really doesn't matter if it's digital or film," admitted Adam. Though, he does feel a certain loss of intimacy between the cinematographer and the actors' performance when shooting digitally as opposed to 35mm.
When asked by a student if he typically criticizes his films or often thinks about "going back and making changes," Adam said, "Your work is really never finished. It's only abandoned." Wise words from a DP with a long and successful career in the industry.
by nyfa