A very full theatre of NYFA students in Los Angeles welcomed Talent Agent Louise Ward to speak to them this past week. Her clients include Channing Tatum and Oscar Isaac. Producer Tova Laiter and Chair of Acting Lynda Goodfriend moderated this event.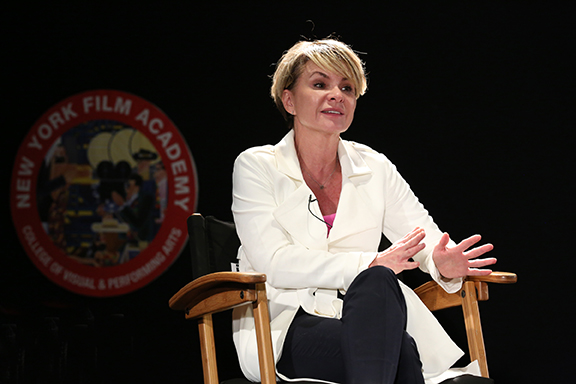 Louise Ward spoke to NYFA students about her work as a talent agent, about starting out and skipping the usual first few steps to become an agent—becoming a manager rather than starting out in the mailroom and working her way up. At the time, being a manager was seen as being a "hand holder" for an actor.
Now she works as a talent agent. She said she "doesn't do favor meetings"—she likes to get recommendations from directors who have worked with an actor, or have seen the actor in a play or a film at a festival. She even likes to call up casting directors and ask about the person who came in second for the role. All the other agents are swarming on the person who got the role, Ward said.
Louise Ward said that her job was to help actors and actresses to take their "aspirations and make them less lofty, more transactional…to give [their] career a trajectory."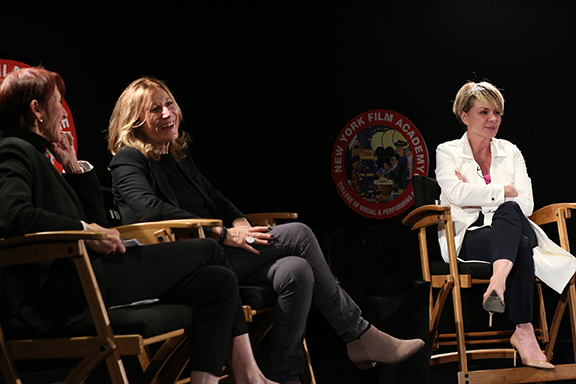 A student asked Ward about her advice for international actors. Ward said that they should stick with their own accent for auditions, otherwise the casting agents would spend more time focusing on the accent, rather than the acting choices made. But this doesn't mean that actors shouldn't work on their accent, in general, allowing them to have more options. Ward also said that the western entertainment industry was finally looking a little more globally, slowly.
Ward advised the students in the crowd to never stop working. "Even when you aren't [acting], you should be working," Ward said. "Work on accents, on cold reading, on forming relationships with people. Get your teeth cleaned."
"You need to know your superpower," Ward told the students about going into the industry.
by nyfa