It cannot be stressed enough how valuable social media and crowdfunding have become in terms of independent filmmaking. As a student filmmaker working on a strict budget, it's often times an essential part of pre-production. AFA Filmmaking graduate Shantal Freedman took full advantage of this avenue, launching a successful crowdfunding campaign back in September 2014 which raised enough money to get her through the production of her film Ticketed. Freedman recently turned to fans to launch another crowdfunding campaign to raise $7,000 to finish her thesis film.
This May, Freedman will premiere her film, Ticketed, at the Cannes Short Film Festival. The film focuses on a small town cop, Jackie, who spends most of her time writing out parking tickets. As a trained police officer, all Jackie wants is a little more action: to bust a bunch of bad guys like the cops on TV. When the opportunity knocks, a group of miscreants seize the chance to steal a winning lottery ticket worth $60,000,000.
However, fate has other plans when the ticket falls into the safekeeping of Jackie. When the thugs attempt to reclaim the ticket by any means necessary, Jackie winds up on the run.
"More than anything in the world, I want to make movies that as many people as possible can see," said Freedman. "I also want to get some sort of enjoyment out of it by putting the audience in a better place after viewing the film than they were before viewing it."
Freedman also hopes to change the status quo in terms of females in the film industry. She hopes to bring more females in front of the camera with deeper characters and equal representation.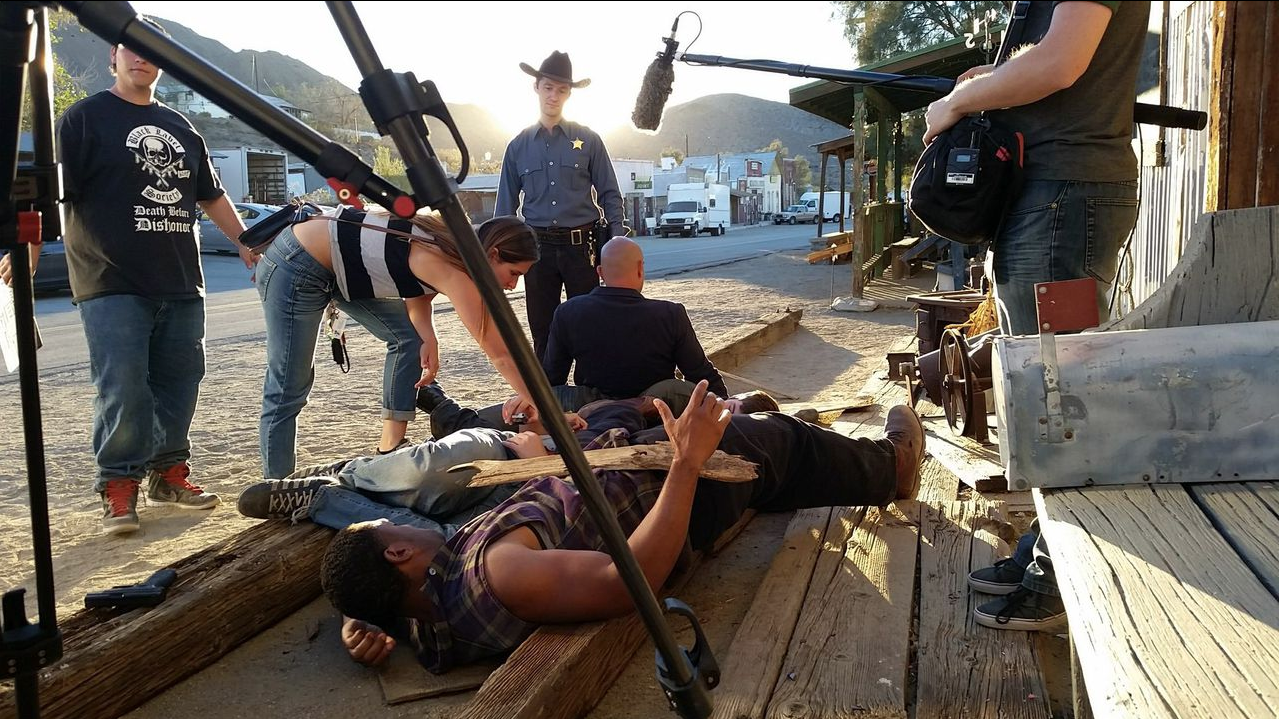 The writer, Andrew Freedman, and Shantal have developed Ticketed into a feature. They also have several other scripts that they are shopping around in the horror genre. Ultimately, Shantal hopes to direct action/adventure films.
She is also busy working at several entertainment companies in Los Angeles. She interns for the renowned casting director, Risa Bramon Garcia, and will be helping her as she starts to cast the 3rd season of Masters of Sex. She works for the talent management company, The Robb Company, and the talent management company, Jump Start Talent, where she is on a track to becoming a manager.
Freedman's advice for current students currently working on short films: "You'll be your best and your happiest if you go all in and commit 100% to the film. If you do that, you'll tackle every challenge and you'll be the most pleased with your work at the end."
by nyfa