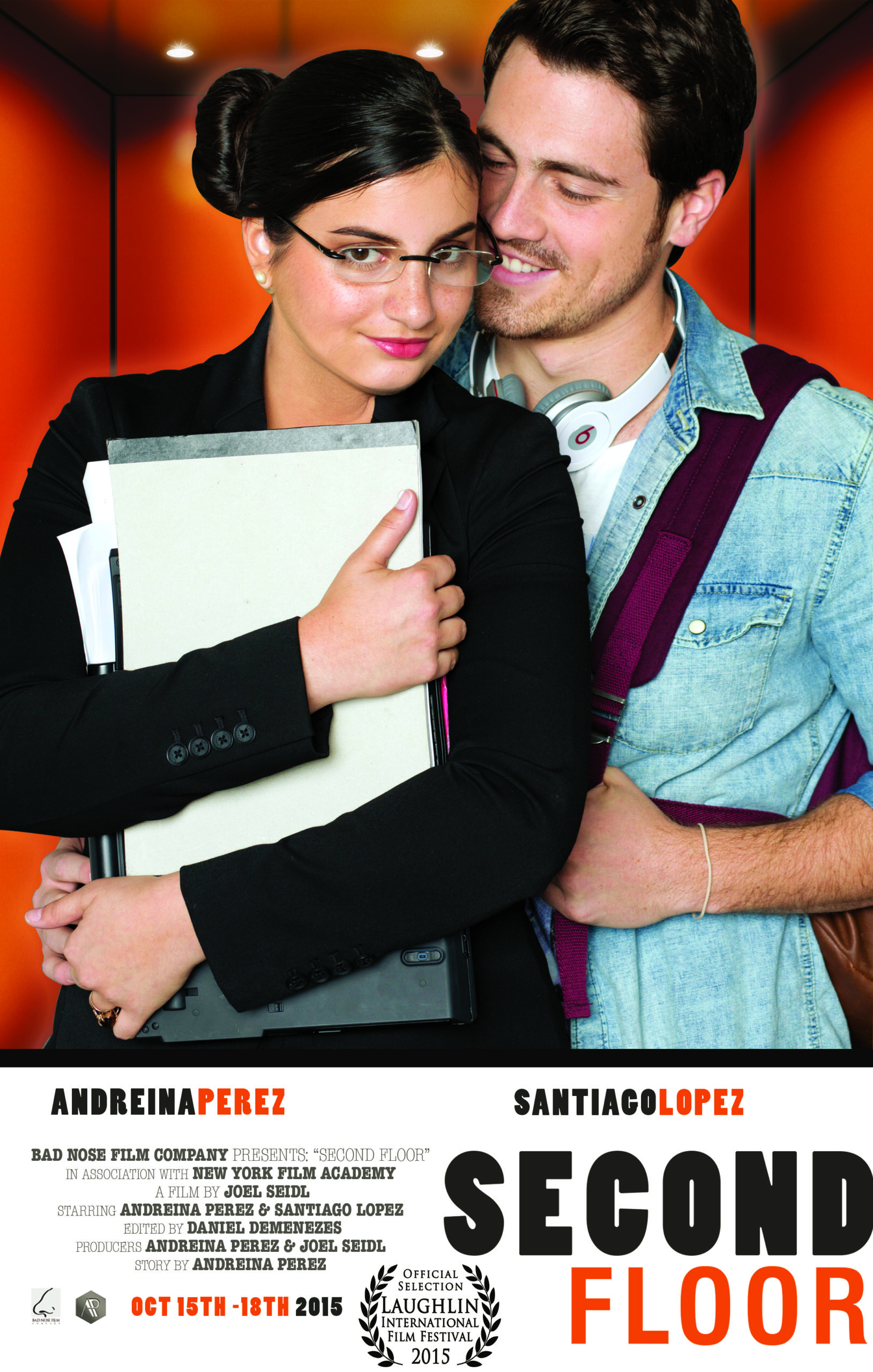 Sometimes it takes a few films before filmmakers get accepted into their first film festival, but not for AFA Producing student, Andreina Perez. Her first semester film, which she wrote, produced and acted in, will be screening at the Laughlin International Film Festival (LIFF) in Nevada this upcoming October, 2015.
Perez's short film, Second Floor, is about a young woman who's running late for an interview and deals with the urgency of having to go to the bathroom. As soon as she gets to the elevator, a handsome young man gets in with her and they get stuck for a while. In between her desperation and need to go to the bathroom, her attraction for this handsome young man provokes her into doing things she'd never imagined.
"I don't see this film as a business, I see it as a story that must be told for its beauty, its lesson and its purpose," said Perez. "I think the most important element is the story and its purpose. Make people laugh, and so far it has so I think my team and I did a very good job."
Perez originally attended the New York Film Academy last summer for a 4 Week Acting workshop where she says she fell completely in love with Los Angeles, its people, and the school.
"I learned so much in those four weeks. I wish I could have spent more time there, but unfortunately I had to go back to Venezuela," recalls Perez. "Then, I started applying because I wanted to also know the business part of the industry — my biggest dream is acting, but I think I can make it through acting by producing as well. So that's what I've been doing; developing my knowledge in different areas such as writing, producing and acting."
We wish Andreina the best of luck at LIFF and with the rest of her AFA program!
by nyfa