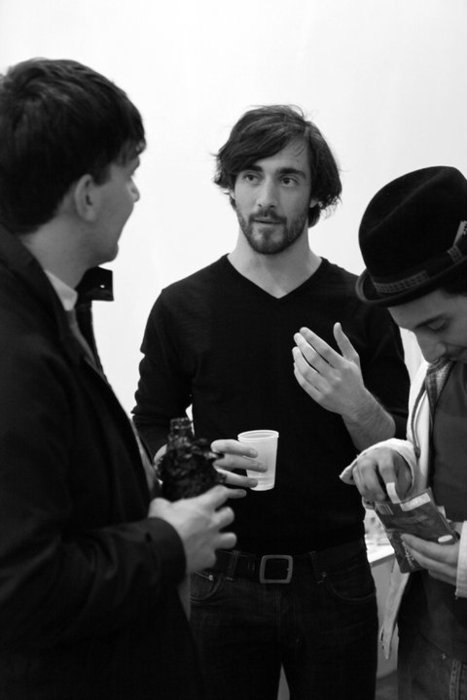 Aksel Stasny excelled in computer programming and internet technology during his high school years, but found his passion in film around the same time that he began to win multiple film and photography awards for his work. He eventually put aside his plans to get a degree in programming and moved to Vienna to pursue a crew position as a production assistant.  After working on sets for two years and freelancing as a photographer, Aksel enrolled in the University of Vienna's "Theater and Film Science" department.
Aksel felt that Austria was too small, the learning environment he searched for was one immersed in the industry and steeped with tradition and diversity. In 2009, Aksel made the move to New York City to attend the New York Film Academy. Aksel learned how to tweak his film-making skills, and finished the one year course.
Today Aksel utilizes his Optional Practical Training (OPT) Visa to continue growing his reel and learning in the United States.  Currently, Aksel is part of the production team at Bayard Studios. Stasny's latest film Coming Home has been selected by the World Film Festival in Montreal, and has been picked up by festivals on the eastern seaboard.
"Only having to concentrate on your own ideas and the development of your photography and film craft is the biggest luxury I could have ever had. I enjoyed the whole year and never felt such a challenging but steady creative output before. Some of the connections I've made at school will be partnerships and friendships for the rest of my life…This summer I became the director of Emmy Award Winner Bill Barber's TV-pilot comedy series B-Sharp – No more camera assistance jobs or commercials a la Vitamin-C shower heads for dogs and children."- Aksel
Aksel also says he is still focused on his photography- that he has not abandoned one craft for another.  He still contributes work to Desquval!
by nyfa