Born in Beirut and brought up in Abu Dhabi and Canada, Alex Lampsos was always drawn to film and entertainment. From his beginnings in the film festival to producing indie films and music videos for the stars of Ru Paul's Drag Race, Lampsos has also produced commercials for Marvel, Disney, Sony, and LA Models in collaboration with Sir Elton John. 
After working managing festival experiences and logistics at the Toronto International Film Festival for two years, Lampsos then decided it was time to dive into the technical and creative world of filmmaking itself and moved to Los Angles where he enrolled in NYFA's 1-Year Filmmaking Conservatory. "Halfway through, I honed into my love of producing and took on as many projects that came my way, starting with thesis short films through the school network and slowly expanding into the real world," he recalled.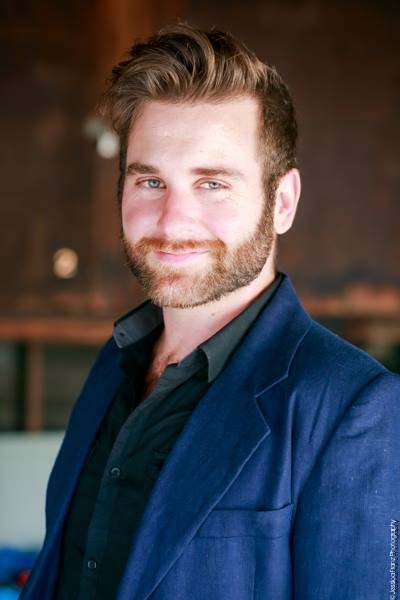 The NYFA alum has since gone to produce music videos for Ru Paul's Drag Race stars which have garnered millions of views and have been featured in Forbes, Entertainment Tonight, Entertainment Weekly, Billboard, Paper Magazine, Out, and more.
He has also produced incredible projects, from Cherry Pop, a NYFA thesis project that got picked up by Netflix, to feature Breaking Fast, which is now available to rent. Collectively, both films have garnered over 30 awards and have had an impact in the queer and indie film community.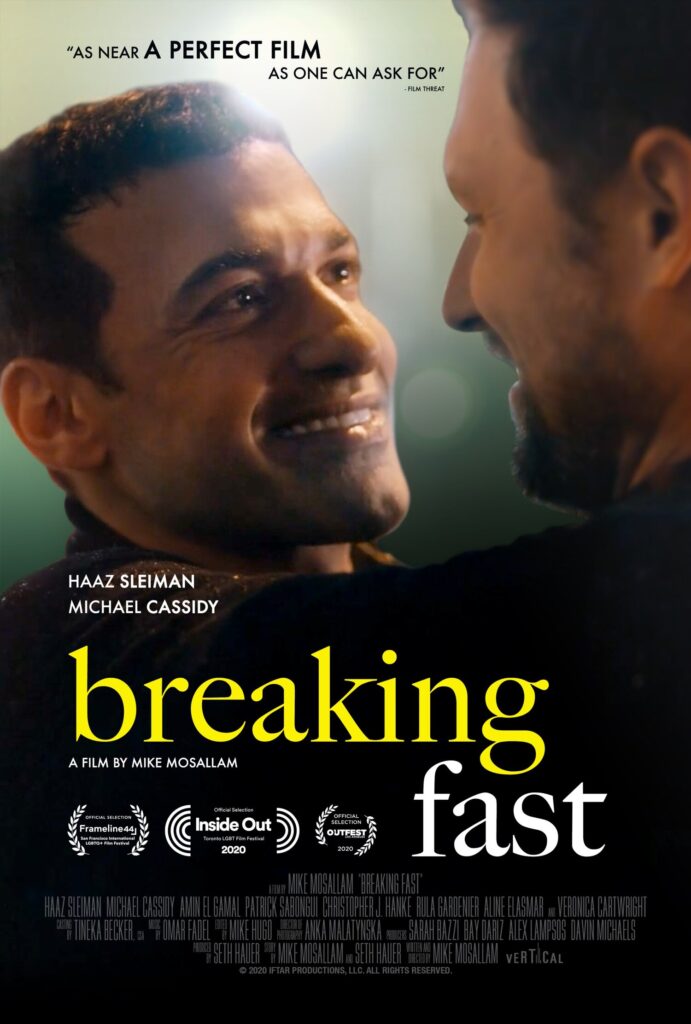 His latest feature film, Breaking Fast, is a romantic comedy that follows Mo, a practicing Muslim still reeling from heartbreak. When a guy named Kal offers to join him in his nightly Iftars – the traditional meal eaten by Muslims during Ramadan – meal after meal, the two start to discover they have more in common than they initially thought.
Lampsos first got involved on the project after a serendipitous encounter with the film's writer and director Mike Mosallam. "A friendship quickly bloomed, leading us to collaborate on the short film version of Breaking Fast – the genesis of the feature," recalled Lampsos. "After finding much success with the short, we spent approximately three years developing the feature with a team of leading producers, finally securing the funding and entering production in 2018."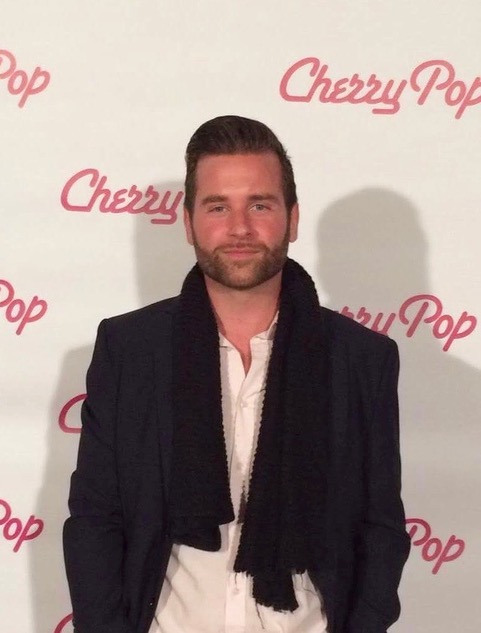 As for what he has taken with him since studying at NYFA, Lampsos shared that it's all about community. "NYFA taught me the importance of building a filmmaking family that can grow and prosper collectively over time, often with fellow students that eventually become long-term collaborators," he remarked. "It [NYFA] also gave me the framework to approach the industry with a strong sense of ambition and a self-starting mentality; the 'it's what you make of it' mindset, while giving me the technical foundation to thrive."
New York Film Academy congratulates Alex Lampsos on his latest release Breaking Fast and looks forward to sharing new updates on what's next from the talented alum. Click here to learn more about Breaking Fast and where to watch the film. 
by nyfa