New York Film Academy (NYFA) Acting for Film alum Joshua Morel will appear in Spenser Confidential, an upcoming film by director Peter Berg (Friday Night Lights, Deepwater Horizon, Patriots Day).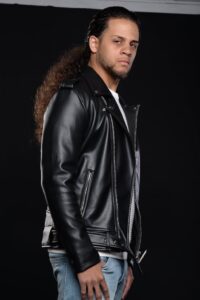 Spenser Confidential is based on the novel Wonderland of the same name from the detective series, Spenser,  created by Robert B. Parker. The film is being distributed by Netflix and will be released on March 6, 2020, as well as in select theaters.
Mark Wahlberg stars as the title detective, and the film boasts an impressive cast, including Winston Duke, Alan Arkin, Bokeem Woodbine, Colleen Camp, Iliza Shlesinger, Marc Maron, and Post Malone.
Morel completed the 1-Year Acting for Film Conservatory at NYFA's New York campus in 2013. Spenser Confidential is his first supporting role, and is a speaking role; he will be featured in four scenes, completing some very impressive stunts. On top of that, Morel is now eligible to join SAG-AFTRA.
New York Film Academy congratulates Acting for Film alum Joshua Morel on his role in Netflix's Spenser Confidential and encourages everyone to check it out when it is released in March 2020!
by nyfa