The Photography Department at the New York Film Academy hosted an evening with Chris Buck, one of the most captivating voices in celebrity portraiture. NYFA Photography Chair David Mager introduced the prolific photographer to a room full of photography students and avid fans of Buck's work. Buck has been creating a unique space within the world of celebrity portraiture for three decades. His charming, odd, and captivating photos from 1986 to 2016 have now been compiled in a cohesive collection entitled "Uneasy," which he will be signing before and after the event. The new book features his portraits of some of today's most famous celebrities including Jay Z, Mary Tyler Moore, President Barack Obama, Louis C.K., Mac DeMarco, Lena Dunham, Snoop Dogg, George Clooney, William Shatner, Abbi Jacobson & Ilana Glazer, and many others.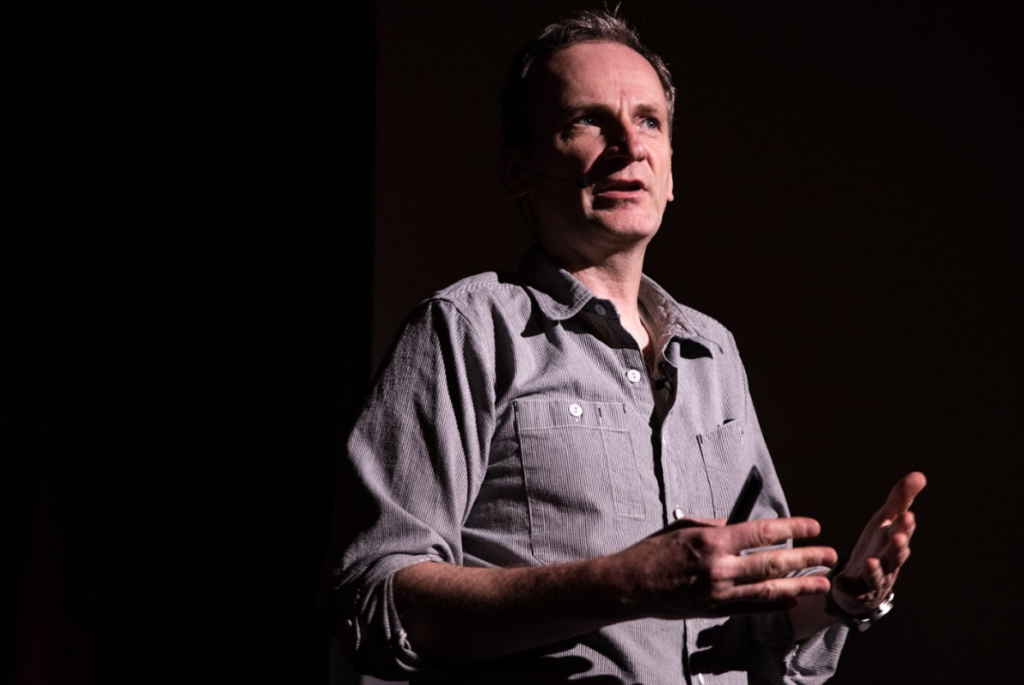 Buck began the evening with a behind-the-scenes glimpse of his photo shoots. He joked that while the production process may look easy and glamorous in a short film, most of the time he is freaking out and obsessing on whether he will be able to get the right shots.
He soon recalled his early childhood where he didn't have many friends and began to cling to pop culture through movies and music. It was his increasing interest in pop culture and the fact that his father worked at Kodak that led to his passion for photography. As a young photographer Buck would follow local bands in Toronto and take photos. Initially, Buck was so "uneasy" around his subjects that he would only take photographs of their feet rather than a proper portrait.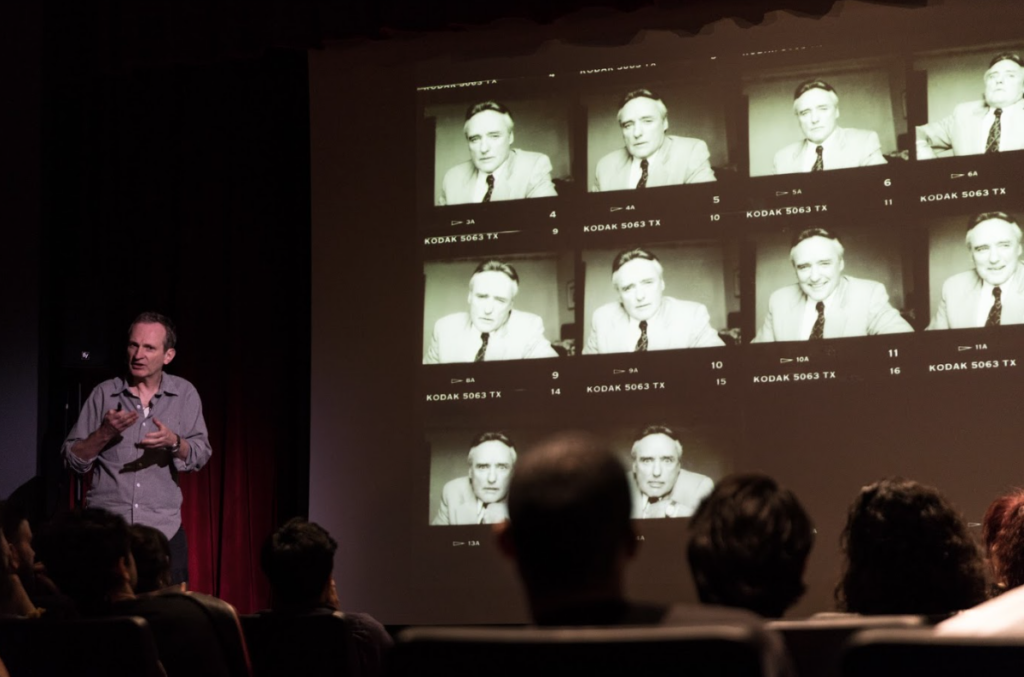 While known for his work with high profile individuals and celebrities, Buck says he's also interested in exploring regular people and working in advertising. "My real mission is to project my wounded 'damage' personality onto the photography," said Buck.
As Buck's confidence and experience grew, he soon learned that being a great portrait photographer requires a focus on making an image for the audience and yourself — not the subject. As a professional with 30 years of work under his belt, Buck says its his ability not to act like "buddies" with his subject that creates an atmosphere in which the subject sees him as a serious professional. This is typically when his best work comes through.
After elaborating on his work and wisdom through a series of videos and slides, Buck signed copies of his new book, "Uneasy," which constructs a road map of contemporary culture, featuring a wide range of subjects, including many of the most recognizable names today: President Barack Obama, George Clooney, Joaquin Phoenix, Lena Dunham, Snoop Dogg, Willie Nelson, Louis C.K., Judd Apatow, Philip Seymour Hoffman, William Shatner, Aziz Ansari, Kristen Stewart, Jay Z, Cindy Sherman, Jimmy Fallon and Donald Trump.
by nyfa