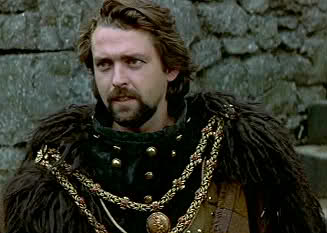 Some great news coming out of of New York Film Academy Los Angeles campus as Associate Chair of Screenwriting, Adam Moore's series The Pinkertons, which he co-created with Kevin Abrams and wrote the pilot for, has just attached Turn co-star Angus Macfadyen to play one of the leading roles. The show is currently in pre-production in Canada and set to premiere this fall in first-run syndication in the U.S. The series has been cleared in more than 85% of the country by Rohrs Media Group on station groups including Tribune, Weigel, Hearst, LIN, Meredith, Cox and the CW PLUS.
The 22-episode action-adventure detective series draws on the real cases of Pinkerton Detective Agency. The series follows founder Allan Pinkerton (Macfadyen), his son, William, and America's first female detective, Kate Warne, as they solve crimes throughout the 1860s "Wild West". Interestingly enough, Pinkerton is known for revolutionizing detective work through his development of surveillance, undercover work and the mug shot).
Moore and Abrams also serve as executive producers and writers, alongside Canadian showrunners and executive producers Larry Lalonde and Phil Bedard (Murdoch Mysteries). Amuse Group USA – a subsidiary of a Japanese entertainment company Amuse Inc. – is also co-financing the project. Zodiak Rights, the international distribution arm of Zodiak Media, will handle international distribution.
Congrats to Adam Moore for bringing his vision to the screen and we're all looking forward to watching The Pinkertons this fall!
by nyfa