One of the many terrific benefits of attending the New York Film Academy for aspiring filmmakers is the opportunity to study with other creative people – actors, producers, writers, illustrators and graphic designers. While studying and practicing your craft you can immediately begin building a network of friends in the industry. It is no secret that connections in this business are very important. After graduation, many of our alumni successfully work with their former classmates.

The most resent example of amazing teamwork of NYFA grads is the new music video "SMILE" for a young Hollywood rapper Baby Kaely, who is just 10 years old and already has collaborated with the famous hip hop producer will.i.am. Her new music video "SMILE" was directed by MA Film & Media Production alumnus Mykyta Samusiev and produced by former NYFA student Kelline Kanoui. In addition to them the crew included another one of our graduates, Konstantin Frolov, who worked on the project as Director of Photography and Editor. The video has been on YouTube for just about a month and has already gained over 130,000 views. This proves once again that a great team of professionals can produce a significant product.
Another great example of a successful collaboration between New York Film Academy graduates is the award-winning short "Death of a Government Clerk," also directed by Mykyta Samusiev. The film recently won an Award of Merit Accolade Global Film Competition, Award of Merit Best Short Competition and Award of L.A. NEO Noir Film & Script Festival Film Festival. To bring this Anton Chekhov story to life, Samusiev teamed up with fellow graduates Sergey Kalvarskiy, Egor Povolotsky, Bogdan Yansen and Alex Lampsos.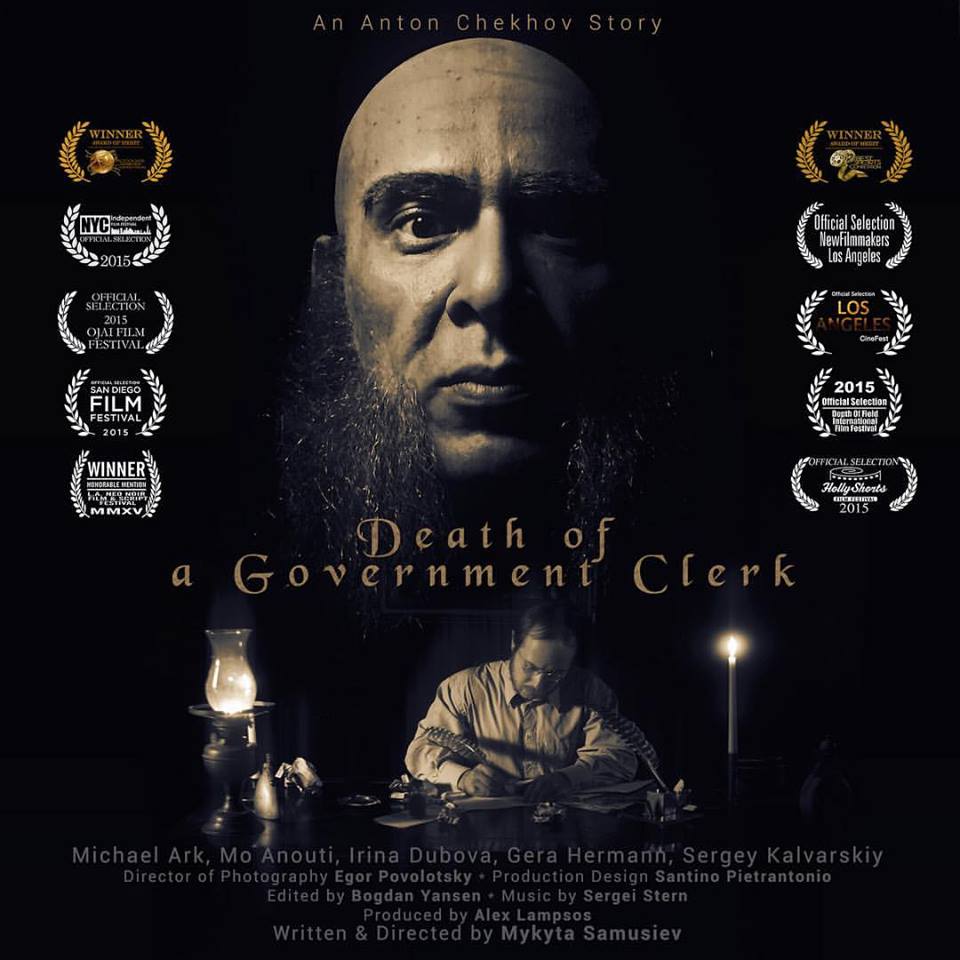 As they say, there is no force more powerful than a group of people with similar goals and ambitions. When Mykyta Samusiev came to Los Angeles from Ukraine, driven by his dream to become a filmmaker, he didn't know a single soul in the United States. By completing a Master's degree program at NYFA, he not only nurtured his interests in writing, directing and producing films but also met many like-minded people that shared his vision.
We recommend all students to follow his example. Start making connections from the first day of the program. Do not treat your school years as a rehearsal before the real world. Work has already begun!
by nyfa